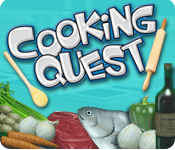 Cooking Quest
You`ve been awarded a coveted entry for the Chef`s Challenge contest in Foodville`s Restaurant Row. Grease the cast-iron skillets as you gather ingredients to smoke the competition away. Manage your budget as you create multi-course gourmet meals in Foodville`s most elite restaurants. Can you stand the heat? Start at Chop City Steakhouse on Restaurant Row and find out in Cooking Quest.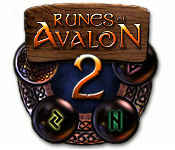 Runes of Avalon 2
Enter the once magical, mystic empire of Avalon, now clouded by the evil Morganna`s dark spells. After defeating Morganna in an intense magical battle, Evelyne, Avalon`s protector, must use her Rune Magic to cleanse the land. Help her complete the mission by matching the runes, finding new locations, spells and challenges. Runes of Avalon 2 will take you to an enchanting world you won`t soon want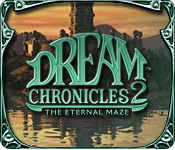 Dream Chronicles 2: The Eternal Maze
Faye returns in this riveting sequel to face Lilith, the evil Fairy Queen. Help Faye navigate intricate puzzles and magical landscapes while piecing together clues. Can you discover the origin of the fairies and find each distinct dream jewel? Seek advice from foliage and feel your way out of the Eternal Maze, while traveling back and forth between the realms of humans and immortals. Help Faye fi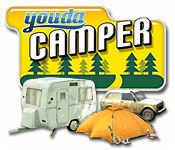 Youda Camper
Tired of overcrowded campsites and impolite neighbors? Bulldoze your dream retreat with proper sanitation, supermarkets, and entertainment. As a campsite owner you set the tent fees and manage the overnight flow. Fulfill campers wants and needs by watching the complaint screen. You can make plans to open a supermarket, extra bungalows, and even a bingo hall in this rugged resource management game.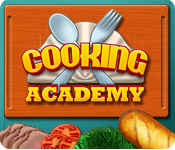 Cooking Academy
Grab your oven mitts and don your chef`s hat! Cooking Academy is the game that places you in the kitchens of a prestigious culinary school! From eggrolls to pancakes, to crème brulee, it`s up to you to prepare over 50 different recipes! Learn interesting trivia about food while mastering the skills of chopping, kneading, mashing, flipping, frying, and much more! Unlock new recipes and tro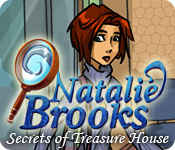 Natalie Brooks: Secrets of Treasure House
Is there a better setting for a Hidden Object adventure game than an old house full of secret rooms and hidden corridors? No! And Natalie Brooks: Secrets of Treasure House has plenty of these and more. Join the game`s intrepid heroine as she solves puzzles, finds hidden items and interacts with colorful characters, including a chief of police whose ambitions might not align with the right side of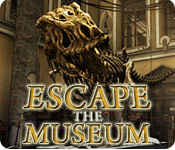 Escape the Museum
Help Susan work her way through the rubble of the National Museum of History after an earthquake rocks the city and separates her from her daughter. Escape the Museum is a unique game pulling on the familiar Hidden Object mechanic while building on the casual-friendly Adventure game play. Can you help Susan get back to Caitlin, her daughter, and escape the museum together?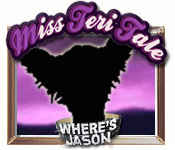 Miss Teri Tale
In Miss Teri Tale, someone has kidnapped poor little Jason, a prize winning show dog, and it`s up to you to find the culprit in this great Hidden Object game. Jason`s owner is devastated, the police are perplexed and it seems everyone has ample reason to have kidnapped the dog. Can you, Miss Terri Tale, a famous mystery writer, get to the bottom of this tragedy before a mysterious blackmailer pins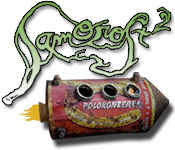 Samorost 2
Sorrows never cease for the gnome. Help him save his dog from fruit thieving aliens in this surreal adventure game! Guide the gnome through another mind-tickling extra-terrestrial world full of puzzles and colorful characters. Put on your thinking cap (or white union suit) and prepare for a visual feast in this phenomenal sequel to Samorost 1!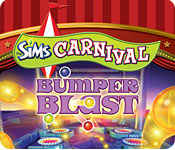 The Sims Carnival BumperBlast
From the creators of The Sims comes a shoot-em-up carnival game that will have you blasting away for hours! Shoot and tag sliding Sims bumpers but watch out for dangerous traps. Clear the bumpers before you run out of shots! Enjoy the game again and again as you master tough skill shots, score combos and bonuses, and shoot for a high score. More than 140 levels in two fun-filled game modes keep th