Odd Planet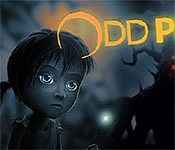 Odd Planet
* OS: Windows 7 / Vista / XP
* CPU: Pentium 3 1.0 GHz or Higher
Odd Planet Screenshots, Videos:

Inspired by the hit games Limbo and Oddworld, Odd Planet is a challenging side-scrolling adventure full of fascinating creatures and environments.

Help a little girl survive a hostile, alien planet.

Lose yourself in the beautiful, hand-painted world and high-quality audio of Odd Planet today!

**Use headphones for the best audio experience.

You may also like: