Reflections of Life: In Screams and Sorrow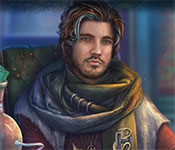 Reflections of Life: In Screams and Sorrow
* OS: Windows 7 / Vista / XP
* CPU: Pentium 3 1.0 GHz or Higher
Reflections of Life: In Screams and Sorrow Screenshots, Videos:

Elva!

Kurtz has been acting strange lately, and now he's disappeared.

I got a message asking me to visit him, but when I reached his place - there was just a big mess.

Meet me at Kurtz's Shop.

Here's a spare key to his apartment.

You may also like: