Secret of the Pendulum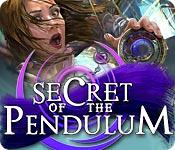 Secret of the Pendulum
System requirements:
* OS: Windows 7 / Vista / XP
* CPU: Pentium 3 1.0 GHz or Higher
* Memory: 256 MB


Join our heroines Lily and Madison as they follow a series of clues about a recent string of chilling murders. Only with your help, will they be able to solve these murders, catch the perpetrator and bring him to justice. Journey through this thrilling story-driven game and gather all the clues.
Secret of the Pendulum Features:
Gorgeous Graphics
Switch Window/FullScreen Mode
For Any Aged Player
Statement: Secret of the Pendulum is distributed as a trial version. Secret of the Pendulum may be downloaded free of charge, however, games may not be Resold.