Trapped: The Abduction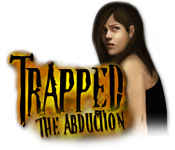 Trapped: The Abduction
System requirements:
* OS: Windows XP/Vista
* CPU: 1.0 GHz
* Memory: 512 MB


You`ve woken up locked in the back of a truck with no idea as to how you got there. What was just an average day, has turned into a nightmare! Crack codes, solve puzzles, and avoid the traps laid out by a dangerous serial killer! Move through different locations while your psychotic kidnapper watches you the entire way. Plot your escape in Trapped: The Abduction, a dark and mysterious Hidden Object game.
Trapped: The Abduction Features:
Dark atmosphere
Dangerous puzzles
Escape from the killer!

Statement: Trapped: The Abduction is distributed as a trial version. Trapped: The Abduction may be downloaded free of charge, however, games may not be Resold.