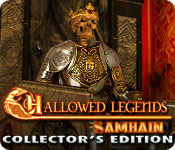 Hallowed Legends: Samhain Collector's Edition
Buys: 452
Celtic folklore seems to be more truth than lore when the Samhain festival goers disappear! Find the missing people and save the day in this exciting Adventure game! Battle the gods of yore to restore the seasons and repair time in Hallowed Legends: Samhain. Depart on a fantastic adventure and learn the secrets behind an ancient Gaelic festival! This is a special Collector's Edition release fu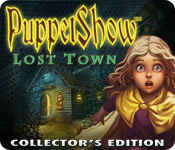 PuppetShow: Lost Town Collector's Edition
Buys: 441
After discovering a new system of caves, the entire town is excited to explore, until Suzy is kidnapped by a mechanical beast! Emerging from the darkness and startling the townfolk, the creature causes a cave-in behind him, leaving no trail to follow. Track the creature down and explore the mysterious caves in PuppetShow: Lost Town, a beautiful Hidden Object Puzzle Adventure game! This is a speci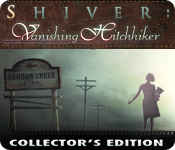 Shiver: Vanishing Hitchhiker Collector's Edition
Buys: 427
After leaving something in your car, a hitchhiker vanishes! Track her down and return her things in Shiver: Vanishing Hitchhiker! Explore a spooky landscape as you figure out where the mysterious woman has gone in this exciting Hidden Object Puzzle Adventure game. Dive into a deeper mystery as you progress through incredible locations and scenes! This is a special Collector's Edition release ful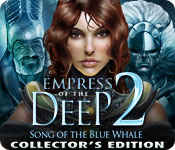 Empress of the Deep 2: Song of the Blue Whale Collector's Edition
Buys: 427
Anna awakens on a mysterious tiny island after escaping the destruction of her underwater kingdom. She must find her way to a mystical floating cloud city in the sky, seek out the four Children of Light and save them from the twisted clutches of the Evil Empress Pandora. Along the way she must rescue and heal enchanted animal slaves in this fantastic Hidden Object Puzzle Adventure game! This is a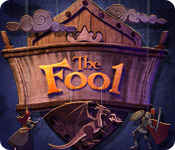 The Fool
Buys: 387
Who said that only brave knights on white stallions can become Heroes? Help The Fool become a hero and save the beautiful princess Catherine from the jaws of a terrible dragon! Travel across the kingdom and explore different locations as you set off on an epic journey in this fun Hidden Object Puzzle Adventure game. Discover that a Hero lives in every one of us in The Fool!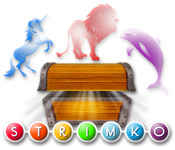 Strimko
Buys: 364
Jump into Strimko and enjoy classic Sudoku gameplay with a twist! Take on hundreds of puzzles in Classic mode, or help Luana save her planet in the exciting Adventure mode. Create number streams and find magical amulets to power up Luana's magical Astrolabe! Use your Strimko skills to unlock the treasure chests and protect the entire planet. Can you master the art of this unique Puzzle game?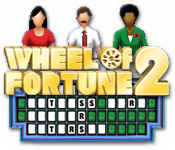 Wheel of Fortune 2
Buys: 361
Step into the spotlight and spin the Wheel to experience the enhanced sequel of America`s #1 game show. Pick a consonant or buy a vowel in order to solve word puzzles in Wheel of Fortune 2. Choose one of three enhanced game modes: Road Trip, Group Play, and Puzzle of the Day. Customize your player`s look and earn trophies along with virtual cash. Look out for the dreaded Bankrupt and Lose A Turn w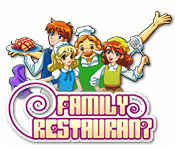 Family Restaurant
Buys: 353
Test your cooking skills in the kitchen of your father`s restaurant. The more tasteful and creative the recipes, the better the chance to get the ultimate goal of a 5 star rating. Deal with time pressure and stress by cooking multiple dishes at the same time. Boost sales by inventing creative recipes of your own.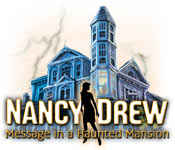 Nancy Drew: Message in a Haunted Mansion
Buys: 344
You, as Nancy Drew, are invited to assist in the renovation of a Victorian mansion in Nancy Drew®: Message in a Haunted Mansion! According to legend, a fortune in long-lost gold is hidden somewhere on the property and someone is determined to find it. In a house full of trap doors and secret tunnels, breaking glass and suspicious fires, one misstep means Nancy won't stand a ghost of a chance!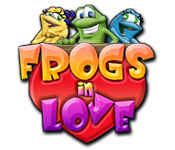 Frogs in Love
Buys: 342
Win over Jasmine, the frog princess of your dreams, by competing in a variety of minigames and earning coins. Travel from pond to pond on your journey to the prestigious Flower Festival. Meet and befriend other characters who will guide you on your quest and challenge you with exciting and fun minigames, including Hidden Object, Brain Challenges, Matching games, and even Dancing games, Frogs in Lo