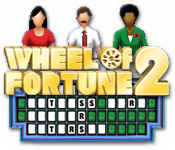 Wheel of Fortune 2
Buys: 361
Step into the spotlight and spin the Wheel to experience the enhanced sequel of America`s #1 game show. Pick a consonant or buy a vowel in order to solve word puzzles in Wheel of Fortune 2. Choose one of three enhanced game modes: Road Trip, Group Play, and Puzzle of the Day. Customize your player`s look and earn trophies along with virtual cash. Look out for the dreaded Bankrupt and Lose A Turn w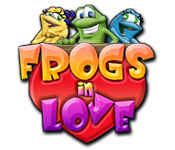 Frogs in Love
Buys: 342
Win over Jasmine, the frog princess of your dreams, by competing in a variety of minigames and earning coins. Travel from pond to pond on your journey to the prestigious Flower Festival. Meet and befriend other characters who will guide you on your quest and challenge you with exciting and fun minigames, including Hidden Object, Brain Challenges, Matching games, and even Dancing games, Frogs in Lo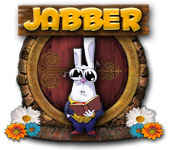 Jabber
Buys: 335
Poor Mr. Rabbit is eager to hear a heart-warming story. In the brunt of winter, the soul-starved hare reaches for a storybook, only to see it topple over from the high shelf. Words and fairytales have fallen around him, and suddenly he`s locked inside an isolated world. Help Mr. Rabbit piece together letters while dodging words that create evil spells. The original words return to the book and tel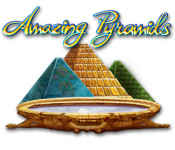 Amazing Pyramids
Buys: 322
Jump into Amazing Pyramids and lead a group of scientists through addicting minigames and jumbled letters in the Saharan desert! Solve intricate Word puzzles to unravel the secrets of an ancient city. Use your wits and vocabulary to keep you one step ahead, and to survive the blistering sun. Earn bonuses for quick and clever solutions and explore some Amazing Pyramids! Can you piece together an an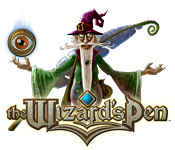 The Wizard's Pen
Buys: 318
Only you can find the missing Wizard in The Wizard`s Pen, a spellbinding Hidden Object game. The clues to the Wizard`s whereabouts are in his workbook, but all the pages are blank. Use a magic pen to uncover and guess the image on each page. Every image you uncover brings you closer to finding the Wizard Play mystical mini-games, unlock special challenges, score bonus points and earn potent potion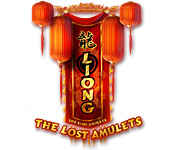 Liong: The Lost Amulets
Buys: 315
Long ago five magical amulets were treasured by Oriental wise men. These amulets held the five natural elements in balance. Restore harmony to nature by finding the lost amulets. Liong: The Lost Amulets is a combination of hidden object games and tile-matching puzzles and also has a variety of mini games. Along your journey you`ll visit hundreds of unique locations and collect power-up pearls. Rev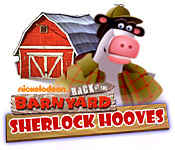 Barnyard Sherlock Hooves
Buys: 309
Help Otis and Pip find their missing barnyard friends in Barnyard Sherlock Hooves, a fun Hidden Object game! Otis has just woken up, and all his friends have disappeared! The only one left is Pip, who noticed that there were a lot of misplaced objects lying around the farm. Otis must investigate and find these objects in order to solve the mystery of the disappearing barn animals!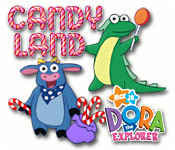 Candy Land - Dora the Explorer Edition
Buys: 303
Dora, Boots, Diego and Backpack are on their way to a Fiesta! Help them find their way through Candy Land to the Fiesta at the end! The original Dora the Explorer`s version of the Candy Land board game is brought to a new level of interactivity! Enjoy a variety of mini-games and other cool features!copyright 2007 Hasbro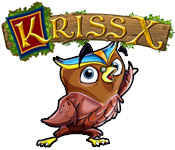 KrissX
Buys: 301
Join Wordsworth the Owl on his mission to solve jumbled up Word puzzles! Switch around letters to complete mind-boggling terms! Use helpful hints to earn awesome reward badges and break your high scores in KrissX. Venture through a world of colorful stages as you embark on an epic journey. Use your wits to help Wordsworth solve the tricky puzzles and prove your literary skills!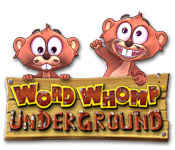 Word Whomp Underground
Buys: 299
The wacky gophers are back in Word Whomp Underground and they`re ready to take back their land one word at a time! Help them collect acorns and spare parts for their underground drilling machines by spelling as many words as you can before time runs out. Each acorn will power their machines and help them drill their way to the nation`s Capitol to demand their land back!