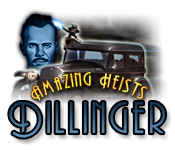 Amazing Heists: Dillinger
Buys: 117
Help John Dillinger stick up banks across the country in this exciting Hidden Object game! Select your gang and steal the loot without getting caught. Embark on a wild ride through one of the most fascinating periods in American criminal history as you play fun and challenging minigames. Amazing Heists: Dillinger lets you relive the adventures of a notorious gang from the comfort of your own home!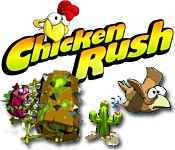 Chicken Rush
Buys: 117
It's high time for chickens to avenge themselves against the hungry gluttons who've been tormenting these peaceful creatures for centuries. In Chicken Rush, it's your job to help the sweet hen, Paula, arm herself and home against the hen-hunting invasion. So come on.assist Paula in the fight for fowl freedom today; download this soon-to-be-favorite of game enthusiasts and chicken-lovers alike and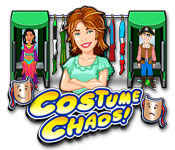 Costume Chaos
Buys: 117
In Costume Chaos you must get into the groove of the costume rental business, helping customers dress for party success! Manage your time and hire assistants through the busy Halloween, Mardi Gras and Rodeo seasons as you place wigs, mustaches, hats and silly noses for cash. Strategize your shop upgrades as you travel around the world, helping customers look fantastic for their outlandish costume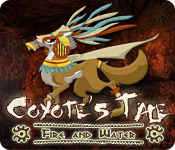 Coyote's Tale: Fire and Water
Buys: 117
Two sisters are about to go on the strangest vacation of their lives. Mischievous Aztec gods of Mexico strive to make life a little more difficult for the human race. Play as the fiery Tletl or the mellow Atl as they embark on a deceiving quest. With Max, the god of games, and Coyote, the god of story telling as your guides. Challenge the Aztec gods and collect hidden items in attempts to stop the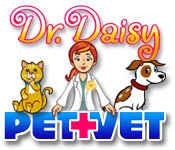 Dr. Daisy Pet Vet
Buys: 117
Dr. Daisy has just graduated from veterinary school and needs to complete 5 rotations to finish her residency. Help her diagnose and heal needy animals in this madcap dash classic. From the local veterinary clinic to a sea park all the way to a big city zoo, Daisy needs to keep her ailing friends happy and healthy. Upgrades are available at each location to showcase your style and speed-up your pl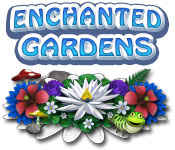 Enchanted Gardens
Buys: 117
Hone your gardening and matching skills in this delightful puzzle game. With three gameplay modes, you can collect custom garden upgrades, arrange tiles to match patterns, or kick back and enjoy endless entertainment. Enchanted Gardens lets you create the gardens of your dreams without getting your hands dirty!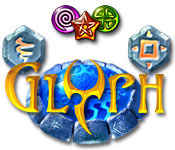 Glyph
Buys: 117
It's up to you to save a dying world. Kuros, once a well balanced and beautiful world, is deteriorating. Align three or more matching ancient glyphs to make progress toward your goal of restoring this land to its former glory. You will have to excel in your endeavors to harness the powers of Wood, Fire, Water and Aether to bring back the beautiful nature of this land. A mystical puzzle adventure a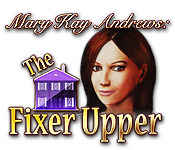 Mary Kay Andrews: The Fixer Upper
Buys: 117
After her boss in a high-powered Washington public relations firm is caught in a political scandal, fledgling lobbyist Dempsey Jo Killebrew is left almost broke, unemployed, and homeless. Out of options, she reluctantly accepts her father's offer to help refurbish Birdsong, the old family place he recently inherited in Guthrie, Georgia. All it will take, he tells her, is a little paint and some TL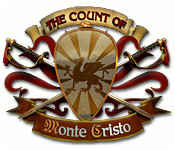 The Count of Monte Cristo
Buys: 117
The Count of Monte Cristo is an epic Hidden Object game based on the famous novel by Alexander Dumas. Help the romantic hero, Edmond Dantes, escape from a perilous prison and exact his vengeance on those who betrayed him. Follow the thrilling plot as you scour scenes for thousands of hidden objects, investigate 8 suspects, and solve over 15 puzzles. Find the person that wrongfully imprisoned you i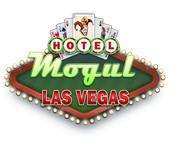 Hotel Mogul: Las Vegas
Buys: 117
Be Lynette's guiding hand as she creates a hotel empire in the heart of Las Vegas, complete with five-star accommodations, restaurants, casinos, and more! Buy low and then sell high in a winner-takes-all competition for land, money, and bragging rights. Outsmart the competition as you acquire new properties, purchase supplies, and hire workers. Upgrade your holdings until the city shines like the