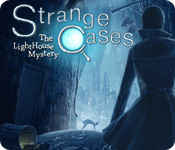 Strange Cases - The Lighthouse Mystery
Buys: 96
FBI Agent Claire Ellery's latest strange case has become personal. Tom, her former partner, has died under bizarre circumstances. As Agent Ellery delves deeper into the mystery of his death, she finds that Tom himself has laid a trail of clues for her—a trail that leads her into a sinister web of corporate betrayal and the arcane. Follow the cards to solve this Strange Case and vindica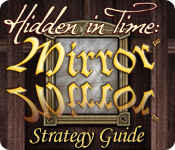 Hidden in Time: Mirror Mirror Strategy Guide
Buys: 95
Do you come from royal blood or indentured servitude? Use your sleuthing skills and our Strategy Guide to find out in Hidden in Time: Mirror, Mirror. Having found an antique mirror said to have magical properties, you set off to Castle Fairwich to investigate its shady history and unlock its true potential. Get step by step directions and scour dusty rooms in the castle, spot differences reflected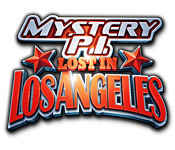 Mystery P.I.: Lost in Los Angeles
Buys: 95
The only copy of this year`s biggest blockbuster movie has gone missing the day before the VIP Hollywood premiere! You are the world famous Mystery P.I. and have been hired to track down and return the lost movie. Mystery P.I.– Lost in Los Angeles will take you to Malibu Beach, Rodeo Drive, and fancy movie sets. If you succeed you will be awarded $15 Million dollars, and save the day in this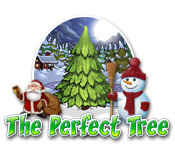 Perfect Tree
Buys: 95
Spruce up your Christmas with The Perfect Tree, a charming, seasonal Match 3 game! Just like the traditional story, your goal is to help a lonely little pine tree become the perfect Christmas tree. Swap and match your way through addicting levels, earning valuable stars as you go, in order to buy decorations for your tree. Packed full of Christmas cheer, The Perfect Tree is a delight for the whole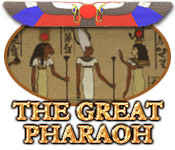 The Great Pharaoh
Buys: 95
Legend says that in the abandoned temples of the City of the Dead, the treasury of Egypt's ancient rulers was kept. Priests put the gold into magical blocks, guarded by those who were gone for eternity. Only the Great Pharaoh could take back the gold, gathering together the blocks and presenting magical seals. Restore the temples of the City of the Dead, meet mummies, and get the gold in The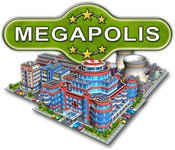 Megapolis
Buys: 95
Construct beautiful city zones with plenty of modern blocks and keep your residents happy by providing all the services they need! Make a huge profit as you create your very own Megapolis. Upgrade houses, structures, and other buildings as you work your way through the campaign mode, or play your own custom scenarios. Build your own city in this fast-paced and exciting Strategy game!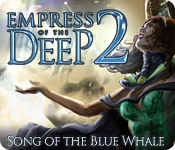 Empress of the Deep 2: Song of the Blue Whale
Buys: 95
Anna awakens on a mysterious tiny island after escaping the destruction of her underwater kingdom. She must find her way to a mystical floating cloud city in the sky, seek out the four Children of Light and save them from the twisted clutches of the Evil Empress Pandora. Along the way she must rescue and heal enchanted animal slaves in this fantastic Hidden Object Puzzle Adventure game!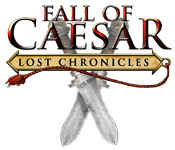 Lost Chronicles: Fall of Caesar
Buys: 95
The power and authority of Julius Caesar is absolute. To further solidify his power, Caesar gives himself the title of dictator for life. With the Roman army at his command, he is untouchable. There are, however, those in the Roman Senate that are uneasy with Caesar's new title… Experience Caesar's demise firsthand in this exciting Hidden Object Puzzle Adventure game! Discover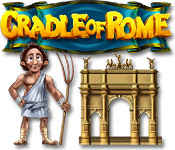 Cradle of Rome
Buys: 94
1st Runner-Up Best Puzzle Game of 2007 Build the heart of the Ancient Roman Empire and become the Emperor! This legendary city was one of the most beautiful and powerful capitals to ever exist in history. And you'll be able to bring back to life all the masterpieces of the Roman architecture. Use your matching skills to Coliseum can become a good training school for your brave gladiators! And the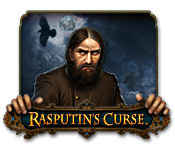 Rasputin's Curse
Buys: 94
Help Lora unravel the secrets of her family's history in Rasputin's Curse, a mind-bending Hidden Object game! When Lora and Mark's marriage reaches a breaking point, she sets out on a journey to St. Petersburg, Russia, a city that has mysteriously fascinated her throughout her life. Not only will her trip to St. Petersburg, the birthplace of her great-grandmother, give her the op