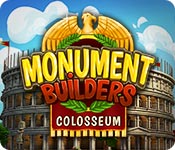 Monument Builders: Colosseum
Rating:

Construct the iconic Roman Colosseum and learn ancient anecdotes in Monument Builders: Colosseum! Become the construction site manager of one of the world's most famous monuments. Clear the site, build quarries, tame lions and take on superstar gladiators. Will you be able to finish in time? Find out in this thrilling fast-paced Time Management game!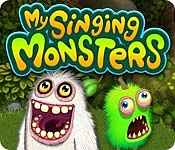 My Singing Monsters
Rating:

Collect, breed, and listen to your monsters sing! You have never seen a game like this before! Populate an island and watch what happens. Create unique havens by landscaping and arranging your creatures. Name them, feed them, make them happy; each monster is loaded with personality. You'll experience game play and music as never before!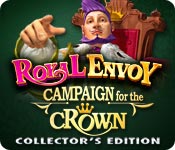 Royal Envoy: Campaign for the Crown Collector's Edition
Rating:

Breaking news! The monarchy is at risk! Someone wearing a black cloak broke into the royal palace. The stranger was fearful and grim, and challenged the King's right to the throne. He accused the King of being unable to manage the kingdom, and demanded to be elected King himself! Help the King win the elections and defend the truth and justice in the kingdom. This is a special Collector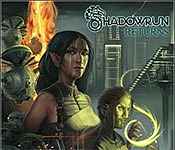 Shadowrun Returns
Rating:

In the yard in 2054. The magic returned to the world, evoking powerful creatures of myth and legend.Mir where technology is fused with the body and mind. Elves, trolls, orcs and dwarves walk among us, while ruthless corporation depletes the bloody world. you 'Running in the Shadows' - a mercenary, who lives on the outskirts of the survivors, in the shadow of the massive corporate arcology. You ha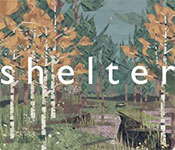 Shelter
Rating:

Experience the wild as a mother badger sheltering her cubs from harm. On their journey they get stalked by a bird of prey, encounter perils of the night, river rapids crossings, big forest fires and the looming threat of death by starvation. Food is to be found, but is there enough for everyone? You will learn that the cubs need food not just to survive, but to enable them overcome the varying c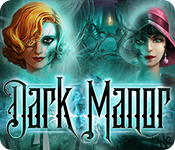 Dark Manor: A Hidden Object Mystery
Rating:

The bayou. The roaring 1920's. A supernatural secret. Step into Dark Manor, where ghostly hosts will help you find your way! Beautify your manor and explore the spine-chilling hidden object scenes… if you DARE! Brought to you by Big Fish Games, the #1 publisher of Hidden Object games!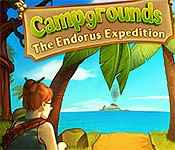 Campgrounds: The Endorus Expedition
Rating:

With a priceless artifact as your guide, you and Addie lead an expedition of stalwart explorers through long forgotten lands. These explorers are relying on you to create campsites for them to stay safe and warm as they brave the unknown. Relive the artifact's tale of an ancient civilization as they travelled to sandy beaches, through dense jungles, over high mountains and deep into mysterious cav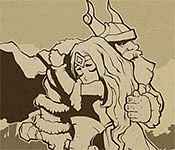 Northern Tale 2
Rating:

After the evil witch Gesta was defeated, the time of peace was restored and the Viking king Ragnar decides to restore the kingdom in its former glory. Repair ruined villages, heal cursed trees and restore the domain to its former glory. However, Gesta is still alive, and an even greater evil is threatening the Vikings. Travel through 50 gorgeous levels and explore wondrous locations. Make friends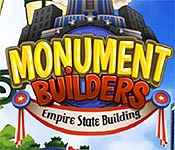 Monument Builders: Empire State Building
Rating:

It's 1930 and the competition is on to build the tallest building in the world. As Miranda's project manager, you're in charge of bringing her big vision to life in Monument Builders - Empire State Building, the latest hit from the makers of the Monument Builders popular series of time management games. From the bottom up, build one of the world's most iconic buildings in New York City as you lea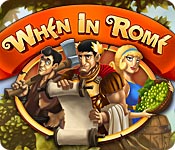 When In Rome
Rating:

Step into Ancient Rome and follow the story of Flavius, a brave and celebrated warrior who has fought myriad ruthless battles and has lived to tell the tale. After being injured badly by an enemy's spear, Flavius is forced to retire his armor and serve his empire not with brawn, but with tenacity and intellect. Help Flavius follow the Emperor's orders to develop his territory, settle t