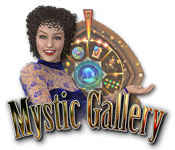 Mystic Gallery
Buys: 226
Find Hidden Objects on great paintings and train your artistic skills to become the master restorer of a Mystic Gallery! Use a unique device, the Wheel of Skill, to play marvellous minigames and earn your diploma from a fantastic art school. Repair some of the most famous paintings of all times as you work towards success. Can you breathe new life into these damaged masterpieces? Give it your best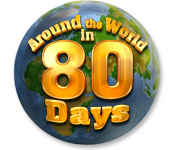 Around the World in 80 Days
Buys: 224
You only have 80 days to circumnavigate the globe. Think that sounds easy? Travel back in time to the late 19th century and get ready for spectacular adventures on land, sea and air together with the English daredevil Phileas Fogg and his loyal French servant Passepourtout. Use the unique chance to visit four continents and complete the inconceivable journey in this outstanding puzzler based on th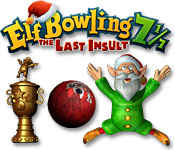 Elf Bowling 7 1/7: The Last Insult
Buys: 224
Hold on to your stockings! The elves are up to no good and Santa needs your help to show those crazy elves what the true meaning of "strike" is. It`s quirky, hilarious bowling fun just in time for the holiday season! Compete in a crazy bowling game with the elves - oh that naughty Santa - serving as the pins and providing their own special, colorful commentary. With just the flick of your mouse, b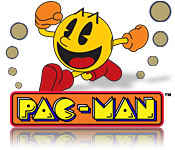 Pac-Man
Buys: 224
The lovable Pac-Man is back and better than ever! Play the Classic you know and love, or try out the new Enhanced mode, with updated graphics! Who can forget the countless hours and quarters spent avoiding pesky ghosts while chompin' on dots and gobbling up the delicious fruit for bonus points? Relive the retro Arcade Action as you munch down Power Pellets and zip through different mazes in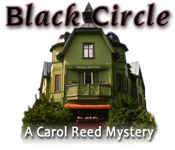 Black Circle: A Carol Reed Mystery
Buys: 224
As summer arrives, English private detective Carol Reed is asked by a neighbor to look into the discovery of a dead body that mysteriously disappears. Carol must discover Hidden Objects and interview suspects and helpful residents to get to the bottom of this stranger's death. What starts as a routine investigation quickly becomes something more as Carol uncovers broken alliances and a cult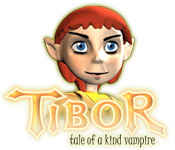 Tibor: Tale of a Kind Vampire
Buys: 224
Help Tibor save his village, and his beloved, from the evil countess and her vampire army in Tibor: Tale of a Kind Vampire! Tibor is a poor young painter who is in love with Agness, but her father wants her to marry a rich man. When a wealthy countess asks Tibor to paint her portrait, he thinks his fortune has been made! When the countess reveals her true identity, it's up to Tibor to save the day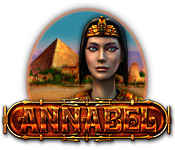 Annabel
Buys: 223
While exploring a museum in Egypt, Annabel stumbles upon an ancient curse that claims an innocent victim every ten years, and she may be next. Relive the struggle of an ancient Egyptian princess that fought against all odds to be with the man she loved. Only your wits can overcome the devious puzzles and magical traps set by her enemies. Could Annabel be the reincarnation of that ancient princess,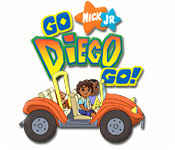 Diego's Safari Adventure
Buys: 223
Jambo! Diego, Alicia and Baby Jaguar are visiting their friend Juma in Africa. Juma tells them the story of the elephants and how, once upon a time, the mean Magician turned them into rocks with her Magic Wand. Join Diego, Alicia and Baby Jaguar on an adventure to find the drum on top of the Tallest Mountain that will break the elephants` spell. You`ll also help out other animals along the way!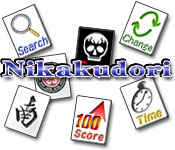 Nikakudori
Buys: 223
Sharpen your puzzling skills for this unique tile-matching game. Flip all the tiles over by matching pairs. But pay attention to the rules! The pairs have to be touching, or connected by other tiles that have already been flipped over. Start out in Easy Mode to get the hang of it, and by then you'll be so engrossed you won't want to stop!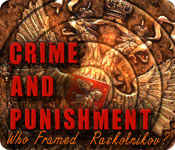 Crime and Punishment: Who Framed Raskolnikov?
Buys: 223
Travel back in time with Special Agents Alex and Kat to solve one of the most famous, and heinous, crimes in literary history! Get sent back to St. Petersburg in 1866 and discover the motives behind the murder of an old woman. Dive into the world of Crime and Punishment: Who Framed Raskolnikov? and solve the case using your amazing Hidden Object skills. Can you discover the truth and save an old w