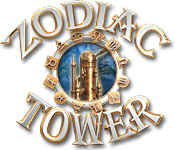 Zodiac Tower
Buys: 91
Explore the ancient Zodiac Tower and solve its puzzles in this original adventure. You will be able to become an astrologer by taking a long trip to the edge of the world, a place where the tower holds sacred knowledge and wisdom. Rumor has it that there are parts of a mysterious ancient mechanism hidden somewhere that will allow people to travel to the moon and distant stars. Can you find them?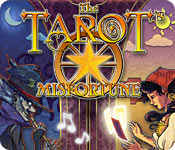 The Tarot's Misfortune
Buys: 91
Rosalie the fortune-teller has been put to sleep and tossed into a dangerous prison by a mysterious drifter in town! Search through the town to recover her stolen tarot card deck, while uncovering clues to help rescue the residents of Luzio. Follow the spirits of the tarot cards and use your Hidden Object skills to find slight differences in the tarot cards and uncover the mysteries of The Tarot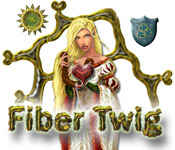 Fiber Twig
Buys: 91
The developers of Puzzle Myth have created a new and exciting magical challenge: Yes, Fiber Twig has arrived, and it's a pearl! The inhabitants of a fairy-tale garden have decorated their land with beautiful patterns of twigs, but a ruinous HURRICANE has ripped through the land and demolished their handiwork. It's up to you to recreate their enchanting designs; help pick up the pieces. Fiber Twig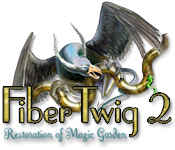 Fiber Twig 2
Buys: 91
Assemble missing twigs to restore beautiful fairy-tale patterns. But now you don't have to do it alone! Choose a character to help you out and upgrade their skills as you go. Featuring the same stunning quality as the original, Fiber Twig 2 is an enchanting puzzle for the entire family! Please note: This is an older title; please download the free one hour trial to ensure the game runs on your co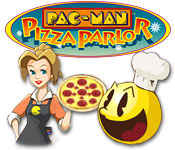 PAC-MAN Pizza Parlor
Buys: 91
The PAC-MAN Pizza Parlor is open for business! When Cathy's father loses his memory, it's up to her to run the family pizza parlor. Fortunately, PAC-MAN is on the job to lend a helping hand. Help PAC-MAN and Cathy serve hungry customers through tons of tasty treats and delicious dishes in PAC-MAN Pizza Parlor, a fun Time Management game. With dozens of cool unlockables and equipment, you can custo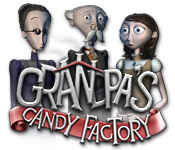 Grandpa's Candy Factory
Buys: 90
Help a recent college graduate, Cathy, save her Grandpa`s Candy Factory in this fun and exciting Match 3 game! Satisfy your sweet tooth as you work through the whole production process and explore the huge factory. Make mouth-watering candies, fantastic fruit cakes, precious pastries, and much more as you attempt to bring Grandpa`s Candy Factory back from the brink of bankruptcy and take over the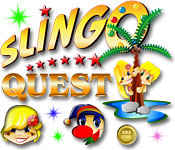 Slingo Quest
Buys: 90
Are you ready for the next Slingo challenge? Slingo Quest brings you captivating gameplay and a plethora of games to try. From multi-card games to arcade styles to the classic Slingo you know and love, this game has a little something for everyone. And with top-notch graphics and 10 unique Slingo songs, you'll want to play straight through all 60 levels.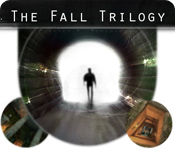 The Fall Trilogy: Chapter 1
Buys: 90
After waking up in a mysterious temple, you realize you have lost your memory, and must find a way out! Use your Adventure game skills to piece together your past and solve a variety of challenges and minigames. Dive deep into the world of The Fall Trilogy and discover helpful clues and items that will lead you to freedom. Can you find your way out of the temple and discover your past life?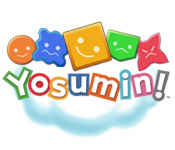 Yosumin
Buys: 90
Long ago, deep in the forest of the Yosumin, there was a beautiful stained glass shrine that lit up the land! One night, it was smashed to bits and scattered all across the globe. The wise and powerful Grand Goldmin has chosen you to go out and collect all the pieces. Use your Match 3 skills and special treats from Goldmin to progress from level to level and bring the light back to the forest of t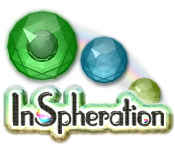 InSpheration
Buys: 90
Not your average puzzler, InSpheration is a colorful twist on brain-bending fun! Presented with a field of colorful spheres of varying sizes, your challenge is to remove them. Combine three matching spheres of different sizes and they'll explode off the screen. Featuring stunning backgrounds, addictive gameplay and three exciting game modes, InSpheration is inspired fun!