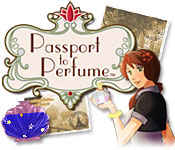 Passport to Perfume
Buys: 85
Use your Passport to Perfume and travel around the world as Sophia, a young adventure-seeker, perfume maker and shop owner in the 1940s. Manage a perfume shop, create scents, select from an elegant perfume bottle inventory, and sell your creations to customers. On weekends, travel the world searching for rare ingredients, perfume bottles and new fragrance recipes in this exciting Time Management g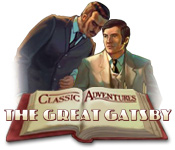 The Great Gatsby
Buys: 85
Join Nick Carraway as you explore the mansions and bungalows of Long Island, the parlors of New York City, and the heart and soul of the Roaring Twenties. Attend extravagant parties and lush gatherings as you dance the Charleston with a happy couple harboring scintillating secrets. Sip bootleg gin with a mysterious millionaire desperate to bring the passions of the past into the present in Great G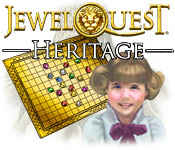 Jewel Quest Heritage
Buys: 85
Hit the trail with Rupert on a journey through the shrines and castles of Hernan Cortes'lore. Swap jewels and collect puzzle pieces to unravel a perplexing web of family history in Jewel Quest Heritage. The Golden Jewel Board has been confiscated by the government, and is being delivered to the evil Sebastian Grenard! Investigate long-buried family secrets in order to discover the truth and save t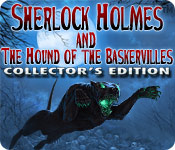 Sherlock Holmes: The Hound of the Baskervilles Collector's Edition
Buys: 85
Charles Baskerville is the latest victim of a centuries-old curse! Now, Henry Baskerville needs Sherlock Holmes' help to break the curse, before another murder occurs! Travel to legendary Baskerville Hall, and figure out exactly what is going on, and what the mysterious Hound of the Baskervilles is after. Crack the case in this incredible Hidden Object Puzzle Adventure game, Sherlock Holmes&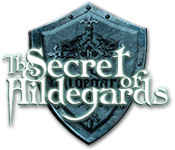 The Secret of Hildegards
Buys: 85
Help Abigail Hildegard find her father and wake Adalar from his dream in The Secret of Hidergards, a fun Hidden Object game! After her Uncle Talbot betrays the family and succumbs to the dark side, it's up to you and Abigail to defend the family and prevent the evil from being released back into our world! Explore amazing locations and stop Talbot from opening the dreaded Gates!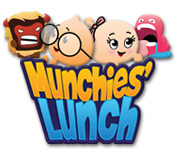 Munchies'Lunch
Buys: 85
Lead your family away from the dangerous Hungries who are invading your forest dwelling and become a hero mom! Inspired by the journey of a real family, Munchies'Lunch is an epic story that plays as an exciting Puzzle Adventure game! Gather fruits for your kids as Mrs. Munchie and avoid fights with the devious creatures that will get in your way.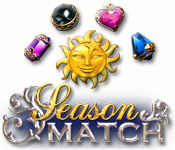 Season Match
Buys: 84
The story of Season Match starts when the Snow Queen has her magic mirror broken, and decides to make cold winter stay forever in the fairy-land. You will set out on a legendary journey to find the pieces of the broken mirror, put them together and beat the Snow Queen. So, get ready to use the wisdom of 3 beautiful princesses and complete 260 collapse arcade levels with a bonus of extra 100 levels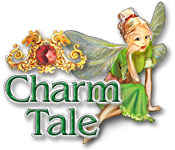 Charm Tale
Buys: 84
Explore a fantastic world and see an enchanting story come to life in this exceptional puzzler from the creators of Magic Inlay. Disenchant the motionless figures covered with mosaics with the help of sparkling pieces of crystal. Moving from one wonderful place to another, you'll enjoy the process of inlaying mosaics and uncovering beautiful images. If you like fairytales, adventures and happy end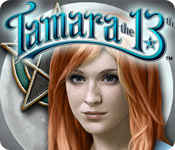 Tamara the 13th
Buys: 84
Tamara McNamara discovers she's a 13th generation witch in the suspenseful Puzzle Adventure, Tamara the 13th. Her mother is kidnapped; in order to rescue her, she must master her innate magical powers and restore order to realms devastated by an ancient evil witch. Can you help Tamara use her newfound abilities to solve puzzles and confront her mother's captor?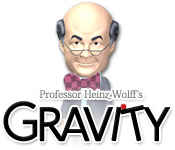 Professor Heinz Wolff's Gravity
Buys: 84
Cleverly position differently shaped objects, making use of their environment, to maneuver a ball through the game environment. Then press the button and find out whether you have successfully activated the buzzer! Professor Heinz Wolff's Gravity includes multiple solutions to each challenging puzzle, constantly changing backgrounds, and incredibly gripping gameplay.