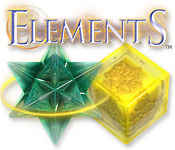 Elements
Buys: 222
The discovery of the `Alchemy Treatise` by Leonardo Da Vinci provides an incomplete formula for creating the Elixir of Life. Follow the clues left by Da Vinci`s assistant on a scientific swap-and-match adventure using the four elements: Water, Earth, Fire, Air and an unknown fifth element. Swap elemental gems to make matches of the same type and size to merge and distill each element. As you disti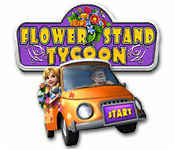 Flower Stand Tycoon
Buys: 222
Your Uncle Potts has fallen on hard times. His flower business is about to go under and he needs your savvy business sense to save the bulbs. Help your uncle by selling his flowers throughout the city in your flower stands. Advertise and upgrade your business to compete with other flower vendors. Grab their customers and their market share to become a flourishing Flower Stand Tycoon.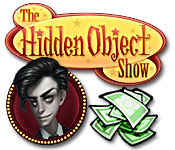 The Hidden Object Show
Buys: 222
Ever dreamt of becoming a millionaire? Get the glitz of a game show with the joy of hidden object sleuthing. Enter an abandoned movie studio to search for a list of items in 30 distinct scenes. Become a contestant on The Hidden Object Show for up to $8 million (virtual) dollars in prizes. From the makers of Escape the Museum comes a Hidden Object game with starpower. It`s time to release your inne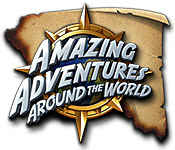 Amazing Adventures: Around the World
Buys: 221
Find hidden objects and circumvent unique puzzle traps in Amazing Adventures: Around the World. Pieces of an ancient stone tablet have started turning up around the globe and the Museum needs your help to locate the pieces and find the most expensive gem ever known - the World Diamond. Under the direction of the Museum, you must immediately begin your global Hidden Object Adventure. Good luck on y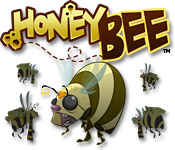 Honeybee
Buys: 221
A truly addictive Puzzle game! The Queen Bee has formally requested your assistance in the expansion of Her Glorious Kingdom. You`ll need strategy and skill in this uniquely addictive puzzle-based matching game as you collect flowers to raise the hive to glory. Enjoy relaxed sunny, summer day play or fast-paced action arcade mode!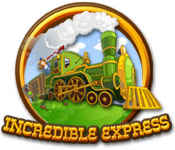 Incredible Express
Buys: 221
Maria has just inherited an old and shabby steam locomotive! Help Maria build her own railroad company in Incredible Express! Build a railway, operate railroad points and semaphores to help your trains avoid crashes and to deliver cargo in time! Avoid random animals on the tracks, make your deadlines, and earn tons of cash in this fast-paced Time Management game! Can you make the Incredible Expres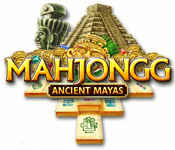 Mahjongg: Ancient Mayas
Buys: 220
Embark upon a fantastic journey to the secretive empire of the Mayas. Go back in time 2,000 years and discover the mysterious temples and fabulous treasures of this once so powerful culture! Play the adventure mode and try to solve the mystical puzzle surrounding the ancient temple of Tikal or simply select your favorite Mahjongg boards on over 300 layouts. Experience classical Mahjongg in an unpr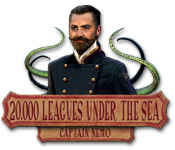 20,000 Leagues Under the Sea: Captain Nemo
Buys: 220
Professor Pierre Aronnax, his assistant Conseil, and the harpoonist Ned Land, have been captured by Captain Nemo, who travels the world's oceans on the infamous Nautilus. Although impressed by the beauty of the seabed, our three friends hope to escape and return to their lives on dry land. Help them escape from the Nautilus in 20,000 Leagues under the Sea, a fun Hidden Object game!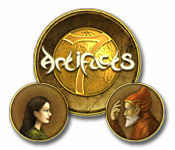 7 Artifacts
Buys: 219
Fragments of a secret prophecy are appearing all over Greece. The vital task of unraveling its code belongs to a young magician, Lidia. Follow her across Greece towards the regent of Athens, solving fragments of the prophecy along the way. Match gems to obtain letters, and activate the power of the artifacts! Untangle the mystery of this code and claim generous gifts and boundless gratitude as you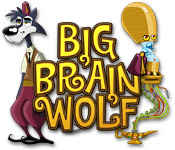 Big Brain Wolf
Buys: 219
Help a Big Brain Wolf become the genie he`s always wanted to be in this Brain Teaser game! Forget huffing and puffing, this vegetarian wolf would much rather use his brain to get ahead and save the day. Listen to your genie mentor and solve tricky brain teasers to fulfill your destiny and get Mother Wolf out of jail! Explore a wacky fairy tale world filled to the brim with new twists on your favor