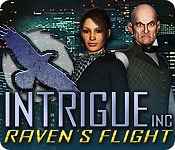 Intrigue Inc: Raven's Flight
Buys: 47
A legendary secret agent has gone rogue and Intrigue, Inc. needs you to track him down. Uncover Raven's diabolical plan and foil his grasp for power and glory in this exciting Hidden Object Puzzle adventure game. Take on Raven's incredible intellect and think two steps ahead to capture him before he takes over the entire planet in Intrigue Inc– Raven's Flight!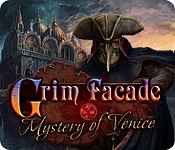 Grim Facade: Mystery of Venice
Buys: 45
Two young ladies have gone missing and it's up to you to find them in Grim Façade: Mystery of Venice, a terrifying Hidden Object Puzzle Adventure game! The two young women had just left a masquerade ball in a gondola when they went missing. The driver of the gondola was a man wearing a mask of Medico Della Peste. Track him down and discover the terrifying secret!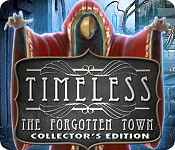 Timeless: The Forgotten Town Collector's Edition
Buys: 39
After stopping a runaway train, you must now escape from a town that is lost in time and space! Explore the mysterious city and solve its riddles to uncover the roots of a terrible disaster. Free yourself from the timeless trap as quickly as you can since the Chronometron is counting off the seconds of your life. Dive into Timeless: The Forgotten Town and use your Hidden Object Puzzle Adventure sk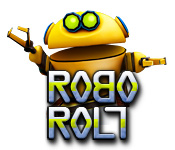 RoboRoll
Buys: 38
Help a robot get home in this perplexing Puzzle game! Use your wits and logic to make it to lead the robot to the exit! Overcome obstacles and avoid the terrifying enemies to make it to the teleporter! Learn neat tricks to survive and dive into RoboRoll! Can you make it to the end and save your yellow robot friend?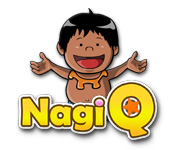 NagiQ
Buys: 37
After Nagi accidentally hits an old book with his soccer ball, it's up to him to recover the mystic letters! Come up with words that use the mystic letters in NagiQ to succeed. Master this tricky Word game and return the mysterious book to its former place before it's too late! Travel to different islands and master the different rules while getting the highest score you can!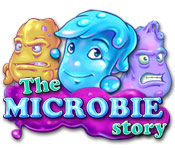 The Microbie Story
Buys: 36
Help a brave microbe, Gloria, free the lab from the evil virus Barbadoom in The Microbie Story, a challenging Puzzle game! Somehow, a test-tube with the dangerous virus Barbadoom was left open and it has spread all over the lab, infecting nearly all the healthy microbes, except for Gloria. Win fascinating logic battles to defeat the evil virus and help Gloria become a hero!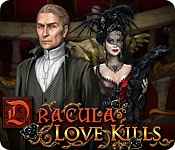 Dracula: Love Kills
Buys: 36
The Queen of Vampires is back and is determined to destroy the world! No one, human or vampire, will stand in her way. Count Dracula is still weak from his last battle with Van Helsing, so an uneasy alliance is formed between the two mortal enemies. Will they overcome their hatred and stop the Queen? Find out in Dracula: Love Kills, a terrifying Hidden Object Puzzle Adventure game!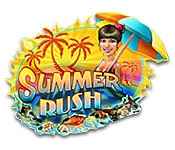 Summer Rush
Buys: 35
Catch a criminal as you go deep undercover as the owner of a beautiful beach business in Summer Rush! With the majestic sea just feet away, and the sun shining down on you, it's up to you to tackle tasks and track down a dangerous crook. Use your Time Management talents to gain the trust of everyone on the island and piece together the clues!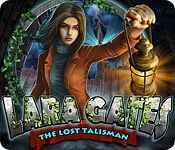 Lara Gates: The Lost Talisman
Buys: 34
Pieces of an ancient talisman have been separated, and now it's up to you bring them back together before it is too late! Protect Banderville College and figure out who is behind this dastardly plan. Help Lara with your Hidden Object skills and get to the bottom of this intriguing mystery in Lara Gates: The Lost Talisman!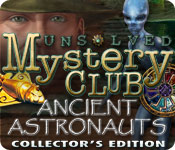 Unsolved Mystery Club: Ancient Astronauts Collector's Edition
Buys: 31
Five explorers have disappeared while searching for evidence of Ancient Astronauts! Join the Unsolved Mystery Club in the hunt for the missing explorers and unlock ancient secrets of the past. Explore exotic locations around the world and uncover artifacts supporting the existence of visitors from other worlds in Unsolved Mystery Club: Ancient Astronauts! This is a special Collector's Edition r