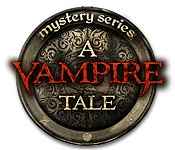 A Vampire Tale
Buys: 11
Help young Caroline solve her father's mysterious disappearance in A Vampire Tale. Caroline's search leads her to Transylvania where she uncovers an ancient ruin and the prison of a centuries old vampire. Accidentally freeing the vampire sweeps Caroline into the middle of a vampire clan war that has raged for a millennia. Help Caroline navigate the unexpected twists of treason and betrayal in this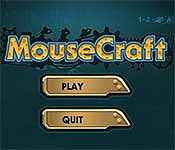 Mouse Craft
Buys: 11
A tile-matching puzzle game where you get to help mice in their relentless quest for cheese. Starring: mad cat scientist, blind mice and world's most famous blocks - Tetrominos.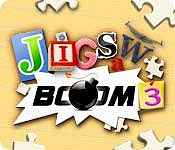 Jigsaw Boom 3
Buys: 11
Enjoy awesome art, optional difficulty control and relaxing music in this customizable puzzle game that is fun for everyone! Delight in unlimited game time as you rotate pieces to fit them in special pockets, zoom in on smaller pieces with a magnifying glass, and choose your level of difficulty with puzzles ranging from 12 pieces to 300! Replayable and suitable for players of any age, Jigsaw Boom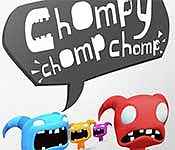 Chompy Chomp Chomp
Buys: 11
Grab your friends and family for a game of Chompy Chomp Chomp. Compete with up to four players in a local multiplayer battle and play solo or with a friend in a co-operative arcade challenge. Check out the brand new single player / co-op arcade mode. Blobbidees have infested our garden. Ugh! They're gross! Help us out by chomping as many as you can. Switch your target colour around and wat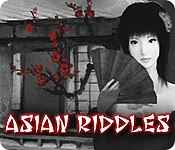 Asian Riddles
Buys: 11
Dive into the world of Japanese crosswords (nonograms) as you enjoy more than four hours of gameplay in the most beautiful parts of Asia. With over 108 unique levels to discover in nine magnificent locations, this game is sure to charm you!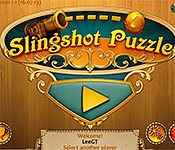 Slingshot Puzzle
Buys: 11
Welcome to the ultimate arcade puzzle challenge! Draw back your crossbow and unleash your ball with the goal of sinking it in the hole, like a combination of pinball and golf. But bumpers and sand traps are child's play compared to the obstacles you'll face in Slingshot Challenge! You'll need to avoid a variety of obstacles including traps, barriers, ice cubes and more, and make clever use of fans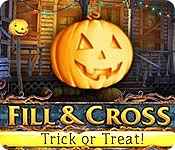 Fill and Cross: Trick or Treat
Buys: 11
Trick or treat! Now you have the unique opportunity to relive Halloween night! Are you afraid of ghosts? Can you get lots of tasty candy faster than your friends? Will you be able to fool an old witch? Find out in Fill and Cross: Trick or Treat, an exceptionally spooky puzzle game!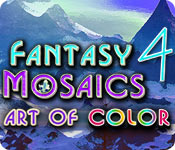 Fantasy Mosaics 4: Art of Color
Buys: 11
Experience a world of multi-color mosaics puzzles in the latest installment of Fantasy Mosaics! This exciting innovation opens up a whole new dimension of fun and challenge. Discover beautiful and vivid images cleverly hidden in the pattern of numbers and colors. Embrace our latest mosaics challenge and take a journey across the new fantasy landscape to help our penguin find his soul mate.
Gizmos: Riddle Of The Universe
Buys: 11
Help, there's an emergency in Gizmo Land! An unknown device has crashed into Kurt the Mechanic's garage. After sharing the alarming news with his friends, the trio decides to look into the incident. A search of the crash site reveals a coded message from a distant planet. Can you help Kurt shed some light on this mystery?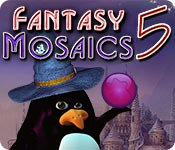 Fantasy Mosaics 5
Buys: 11
Challenge your mind with a new collection of mosaic puzzles and have fun discovering beautiful images in rainbow colors! Staying true to the multi-color gameplay, this new installment features stunning background art coupled with exciting custom built puzzles based solely on logic. Come join our penguin on a quest to turn an abandoned mystery place into a beautiful fantasy garden and make it a hom