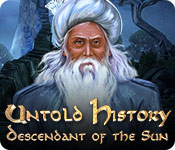 Untold History: Descendant of the Sun
Rating:

Confront an ancient evil and uncover your true destiny in Untold History: Descendant of the Sun! You spent your whole life believing that you were an orphan. But one night, your world is changed forever when an unexpected visitor arrives with a startling revelation– you are the fabled Descendant of the Sun, rightful heir to the most powerful artifact in the world! But as you set out to retri
Living Legends: Frozen Beauty
Rating:

The Queen has chosen your sister as her successor, but are her promises too good to be true? You were only six when your mother vanished, leaving you to care for your younger sister, Elizabeth. After she receives an invitation naming her as the Queen's successor, she pleads with you to join her in her new royal life. All she has to do is pass a simple test to prove her worth. Is this too good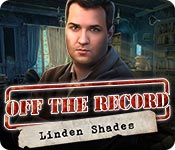 Off the Record: Linden Shades
Rating:

A mysterious figure in red... Something's driven everyone away from Linden Shades. No one's been back since that time of terror when the kids drew startling images of blood-red ghosts, and the police were no help. Your editor's sure there's a story hidden in the Shades. Can you get the truth, off the record?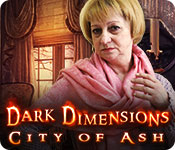 Dark Dimensions: City of Ash
Rating:

You've been studying the supernatural phenomenon known as dark dimensions since you were very young, hoping that they will eventually lead you to your missing family, but nothing has prepared you for the danger that awaits you in Phoenix Hill, California. Once a prosperous mining town in the 1950s, a volcanic eruption changed everything. Now its citizens are trapped as spirits of ash, unable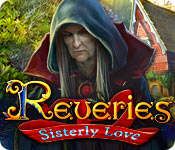 Reveries: Sisterly Love
Rating:

Celebrate ERS Game Studios' 50th game with Big Fish by taking a journey to a magical world! Save your twin from a nefarious witch in Reveries: Sisterly Love! In order to save your life, your sister, Monica, traded her soul to a witch. You watched helplessly as Monica grew old before your very eyes and then disappeared through a strange mirror. But you're not feeling so helpless anymor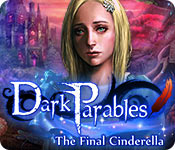 Dark Parables: The Final Cinderella
Rating:

For decades, a mysterious witch, known as the evil Godmother, has been hunting maidens in search of the legendary"Cinderella." Play as the fabled detective, rescue the Final Cinderella from the evil Godmother's clutches, and stop her evil plans to conquer the world!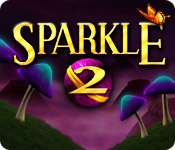 Sparkle 2
Rating:

A long time ago, five enchanted keys were created to open a lock guarding something of immeasurable valuable. The keys were scattered across these lands forever locked between night and day. Many have tried to search for the keys, but they still remain undiscovered. Will you be the one to unravel the mystery, or will you become yet another soul consumed by the search? Challenge the darkness with y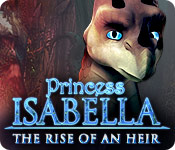 Princess Isabella: The Rise of an Heir
Rating:

After nearly defeating the Witch, Princess Isabella was turned to stone and her child rescued by her trusted friends Fairy and Dragon. Raised alone, with no idea of her lineage, young Princess Bella must rise and take back her kingdom. Join us for the exciting conclusion to the Princess Isabella trilogy. The Heir will rise!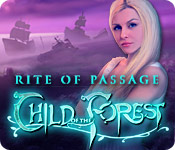 Rite of Passage: Child of the Forest
Rating:

The town of Willow Ridge has long lived under everlasting night. Surrounded by a violent, dark forest, its only protection is the Great Lighthouse, which keeps the nightmarish trees at bay. Your husband Alan has been haunted by dreams of a ghostly woman beckoning him, believing she knows how to save the town. As he goes to investigate, a fire consumes the lighthouse! Was it sabotaged from inside t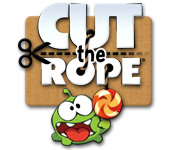 Cut the Rope
Rating:

A mysterious package has arrived, and the little monster inside has only one request... candy! Cut the ropes to release candy into Om Nom's mouth. As you satisfy his sweet tooth, collect shiny gold stars and unlock new levels. Join millions of others who have enjoyed this critically acclaimed physics-based puzzle brought to you by ZeptoLab.