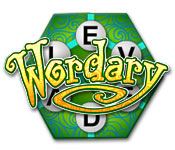 Wordary
Buys: 5
Push your lexical skills to the limit in Wordary! Spin the board in this original and addictive word game to build as many words as you can. Each Wordary board has hundreds to thousands of hidden words ready to be discovered. Four exciting game modes mean that you choose how to play and that the fun will never run out. Download Wordary today to put a spin on you words!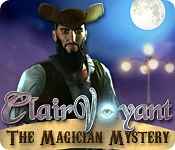 Clairvoyant: The Magician Mystery
Buys: 5
Investigate the sudden and mysterious disappearance of a carnival magician in Clairvoyant: The Magician Mystery! Use your clairvoyant instincts to lead you through a dark carnival atmosphere as you interview shady characters and play carnival games unraveling the truth behind the three-ring mystery in this colorful Hidden Object game!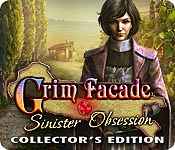 Grim Facade: Sinister Obsession Collector's Edition
Buys: 5
In Grim Facade: Sinister Obsession, you have been summoned to a lush vineyard by the maid of a wealthy family. When you arrive, the frightened girl hands you a mysterious diary that reveals the murders of three women– but who is the murderer? Signs point to a member of the Conti family, yet Signor Conti and his sons are away… As you delve deeper into your investigation, you realize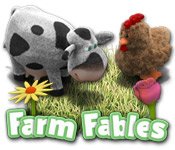 Farm Fables
Buys: 5
Join Leia on a two year adventure as you harvest through the seasons and help her keep her farm in Farm Fables. Grow your plants, look after animals and use tools to develop your farm. Upgrade your farm to create ice-cream, milkshakes, cake and lots of other tasty treats. Keep your farm running through sun, rain and snow to make a new life in this beautiful Time Management game!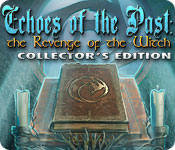 Echoes of the Past: The Revenge of the Witch Collector's Edition
Buys: 5
Save the kingdom of Orion in Echoes of the Past: The Revenge of the Witch! Once again black powers have seized the land and this time the witch is more determined than ever to take her revenge on you. The entire city is gripped by fear and it's up to you to save them, and yourself. Exorcize the evil and defeat the witch once and for all!This is a special Collector's Edition release full of exc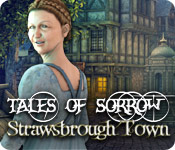 Tales of Sorrow: Strawsbrough Town
Buys: 5
On a cold rainy night in Strawsbrough town, Melissa and Alfred are celebrating their first wedding anniversary. An old woman tricks Melissa into wearing a cursed ring that makes her go into an everlasting sleep. You play the role of Alfred in this magical adventure, meeting many of the residents of Strawsbrough town in an effort to undo the curse. Find the fortune teller Zulaikha, the town's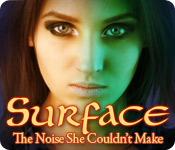 Surface: The Noise She Couldn't Make
Buys: 5
On a lonely stretch of highway, a young girl is found unconscious, a bloody knife lying next to her. Was she a victim, or did she attack someone? Her doctors are baffled when she fails to respond to treatment. Desperate, they call you in to help. As a psychic, you're used to working with clients who can talk to you. But this girl can't. Enter her mind and work to discover...the noise s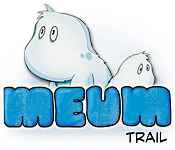 Meum-Trail
Buys: 5
Guide and protect a herd of cute, furry animals in Meum-Trail! Pave their way by completing the road to the exit of each level. Lead your followers through a wide range of puzzle-missions. Take good care of your Meums, find the ancient city and restore the harmonic co-existence of all animals living on planet Meotom.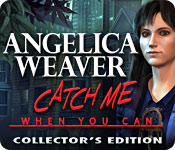 Angelica Weaver: Catch Me When You Can Collector's Edition
Buys: 5
Help Angelica Weaver track a mad man across time in Angelica Weaver: Catch Me When You Can! Mysterious mysteries are afoot and also puzzles! Demystify the former and solve the latter in this time-warping Hidden Object Puzzle Adventure game!This is a special Collector's Edition release full of exclusive extras you won't find in the standard version. As a bonus, Collector's Edition purchas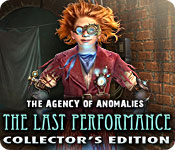 The Agency of Anomalies: The Last Performance Collector's Edition
Buys: 5
Take on the task of exposing a secret brotherhood called The Seekers and save the performers of the theatre who became the brotherhood's victims in The Agency of Anomalies: The Last Performance. As an agent of The Agency of Anomalies, help the performers restore their human form, return their paranormal powers and find out what happened to the theatre's founder Patrizia Edelshtain. This is a