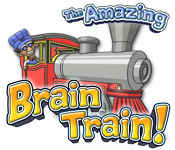 The Amazing Brain Train
Buys: 211
Discover the wild animal terrain aboard The Amazing Brain Train. First, Madeline the Monkey needs to collect all the fruit on the frozen pond. Guide her from one fruit to the next so she can grab it without sliding away. Choose from 15 riveting brain games in five categories such as "Spatial" and "Memory". Become a Puzzle Prodigy and unlock new trophies in the quirky world of Professor Fizzwizzle.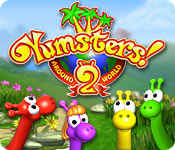 Yumsters! 2
Buys: 211
Not only are these Yumsters crazy for strawberries, they can rock the bongos. For the love of fruity music, help them earn money by cleaning gardens to promote their band. To really skyrocket, Yumsters need the best equipment to win the ultimate grand prize at the fairy town music showdown. Get fruitilicious in five vibrant locations of Yumsters 2, a sweet Match 3 puzzler.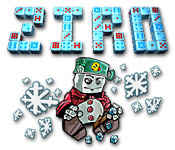 Ziro
Buys: 211
Stop global warming with Ziro, the youngest member of the ancient tribe of Snowmen Earth guardians, in this unique puzzle game! Travel all across the globe, and learn tips and develop tricks that will help you save Mother Earth in your everyday life! Play through gripping puzzles as you warm up your brain, but cool down the Earth! Ziro needs your help to stop global warming, and find his place as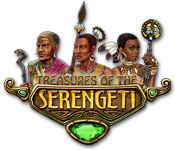 Treasures of the Serengeti
Buys: 211
Join Aisha, a young tribal shaman, and embark on a unique musical quest where Match 3 and jigsaw puzzles collide! Collect precious gems to rebuild a once thriving village and bring back the rhythms of the Serengeti! Find the lost musical relics to lift the curse and repair the deserted and destroyed Serengeti. Survive tons of different levels and discover the Treasures of the Serengeti.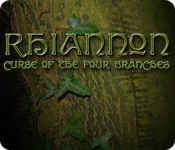 Rhiannon: Curse of the Four Branches
Buys: 210
Jump into this Adventure game and explore a haunted farmstead in Wales called Ty Pryderi! Chris has been asked to house-sit, and is while the Sullivan's take their daughter Rhiannon away for a break. Rhiannon has been severely psychologically affected by strange supernatural happenings at Ty Pryderi, however, her parents think it is just teenage angst. Discover dark secrets in Rhiannon: Curse of t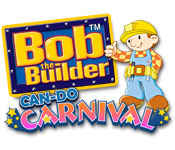 Bob the Builder: Can Do Carnival
Buys: 209
The Carnival's in town! Or is it? The Carnival train just passed by, taking all the rides and fun with it! Get together with your children, grandchildren, nieces, or nephews to help Bob and the Can-Do Crew build an amazing Carnival through exciting and educational activities, sticker bonuses and a build-it-yourself stickerbook mode! Can we build it? Yes we can!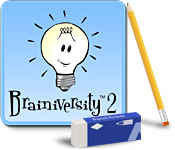 Brainiversity 2
Buys: 209
Train your brain by sending it to the prestigious school of smarts, Brainiversity 2! Stimulate all the different parts of your cerebellum by enjoying different language, memory, math and analysis games. Earn great trophies, chart your progress, and even compete against friends and family members in this challenging Puzzle game. Play every day to track your results and earn a degree from Brainivers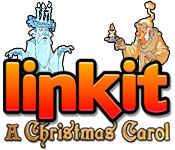 Linkit - A Christmas Carol
Buys: 209
Enter the world of Linkit, a unique puzzle game set within a classic piece of literature from times gone by. Match and link items to move through ever more challenging levels while the story of Charles Dickens'masterpiece, A Christmas Carol, plays out around you. Experience a brand new matching technique using your mouse to clear each puzzle, and then sit back and enjoy Dicken's tale, told with be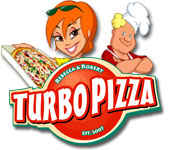 Turbo Pizza
Buys: 209
Rebecca and Robert are on a quest to build a successful restaurant franchise! In Turbo Pizza, you have full control over their pizza destiny. Decide when its right to purchase new appliances, better menu options, or put resources behind developing Rebecca and Roberts skills. Save enough money to open a second location in an even MORE unique setting. Meet your customers needs and word of mouth will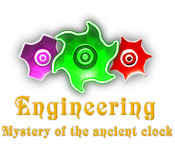 Engineering: The Mystery of the Ancient Clock
Buys: 209
Engineering: The Mystery of the Ancient Clock is a captivating Match 3 game in which you must uncover the secrets of the Ancient Chronograph. In a unique twist, you move the rows, not the game pieces! Your goal on each level is to gather the clock parts you need to repair the Chronograph before time runs out! Earn awards for the achievements you earn as you progress through this gripping and fun