Pet Hotel Tycoon
Rating:

At the Pet Hotel, you're in charge! Build gift shops, restaurants, vet offices, play enclosures and more to accommodate pets and their owners. As you expand your hotel and earn more money, you can add rooms and amenities for pet owners. Adjust the prices for room fees, food and souvenirs to maximize profits and occupancy. Feed your animal guests, take them to the vet and teach them tricks to earn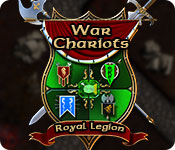 War Chariots: Royal Legion
Rating:

Plunge into the world of the Middle Ages! Lead the royal legion of war chariots and reconquer your lands from insidious invaders! Conquer enemy buildings and use magical runes to strengthen your buildings and weaken those of the enemy! Earn emeralds and improve fighting qualities of your troops. Prove your dashing courage and show off your tactical cunning. Enjoy more than 50 distinct and interest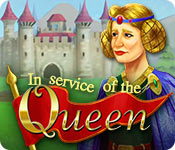 In Service of the Queen
Rating:

The Counselor just arrived with bad news! The barbarians are pillaging and destroying our villages! There is an urgent demand to fix the damages and restore peace in the realm! Will you be up to the task and help the Queen?
Sunken Secrets
Rating:

Collect magic to lift the curse! Farm crops, make special food and drinks, rebuild and decorate homes, help islanders, deep dive for treasure, trade and sell resources, and so much more! DON'T FORGET! You must watch out for the curse of the Sea Witch!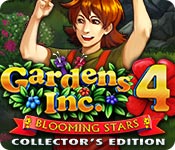 Gardens Inc. 4: Blooming Stars Collector's Edition
Rating:

After their splendid wedding Jill and Mike are widely recognized gardening superstars. When they are approached by the TV network to do a reality show about their work, they do not hesitate and jump right into it. It seems like a great opportunity for the couple, as they are expecting a baby! However, a career in television might not be as pleasant as it may seem... and certainly more dangerous.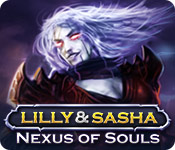 Lilly and Sasha: Nexus of Souls
Rating: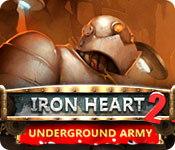 Iron Heart 2: Underground Army
Rating: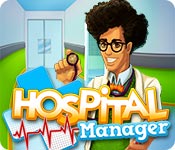 Hospital Manager
Rating:

Experience something novel and see if you can make your hospital the best around. How will you measure up when special events catch you by surprise? Only you have the power to make the best decisions and plan for whatever comes your way! Embark on the career of your life!
Divine Academy
Rating:

Explore a land filled with wonder and power. As the ruler of an ancient city you must learn to cast miracles in order to build a metropolis for your people, fight your enemies, and more!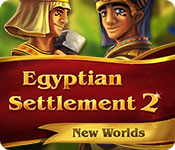 Egyptian Settlement 2: New Worlds
Rating:

Travel to the glory days of ancient Egypt when impressive and mysterious buildings characterized the western shores of the Nile in Egyptian Settlement 2: New Worlds! Your job as the pharaoh's architect is to create flourishing cities full of shiny majestic temples, universities and monuments. To do so you will have to research new technologies and make sure thriving trade routes are established.