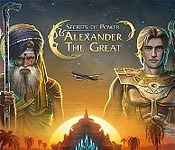 Alexander The Great: Secrets Of Power
Game Size: 345 MB
Long ago, a renowned warrior and ruler, Alexander the Great, endued his crown, dagger and ring with magical powers. The power once bestowed on each artifact is strong, and capable of causing irreparable harm, should they fall into the hands of the evil. Now it's up to you, a descendant of the ancient emperor, to collect all the artifacts and save the world. Dive into the whirlpool of dramat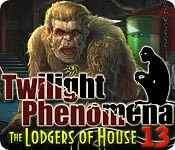 Twilight Phenomena: The Lodgers of House 13
Game Size: 345 MB
Save yourself and humanity in Twilight Phenomena: The Lodgers of House 13! It's 1980s England and there's a beautiful 3-floor mansion in the shade of branchy trees. With a friendly landlord and inexpensive rent, most people would envy those who live here. But bloody things are happening inside of this house. Guests are beheaded, and with every new victim humankind is getting closer to meeti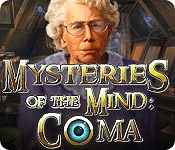 Mysteries of the Mind: Coma
Game Size: 345 MB
Everyone deserves a second chance. You've been in an accident and are fighting your way out of a coma. Inside your mind, you must explore your deepest memories in order to right the past and set yourself free. First you'll go back to visit your mother, with whom you were estranged before she died. Now's your chance to uncover the mystery of your rift and show her what she mean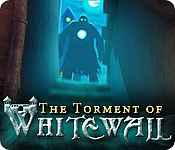 Play The Torment of Whitewall
Game Size: 345 MB
Rumor has it that something strange and terrible happened to her that night. Rumor has it that this so-called Night Stalker is some kind of monster. As more and more people are driven from their homes by fear, you are called in to end the town's terrible torment.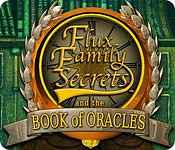 Flux Family Secrets: The Book of Oracles
Game Size: 344.94 MB
Immerse yourself in the secret world of a time traveling family as they fight to save their future in the final chapter of the Flux Family Secrets trilogy. Follow Jesse as she navigates through time helping historical figures and unraveling a mysterious plot that involves her families'future. It's time to board this thrilling hidden object puzzle adventure that answers all the lingering questions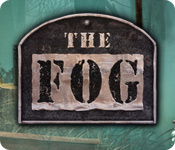 The Fog
Game Size: 344.92 MB
A cloaked figure drags road spikes across a dark highway, causing a mother to crash. When she regains consciousness, her young daughter is gone from the seat beside her. As the mother searches the adjoining woods, she comes to an abandoned house containing evidence of a mysterious tragedy that struck the family that lived there, and details about a strange fog that crept out of a nearby military b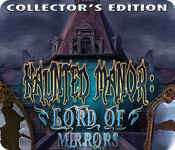 Haunted Manor: Lord of Mirrors Collector's Edition
Game Size: 344.3 MB
Help Stan Riddle escape the Haunted Manor! After being trapped by the Lord of Mirrors, Stan needs you to guide him to safety! Offered only to Game Club Members, this is a special Collector's Edition early release. The game is scheduled to be released in 2-3 weeks so, the Collector's Edition is for those who can't wait to escape the Haunted Manor. As a bonus, Collector's Editions purchases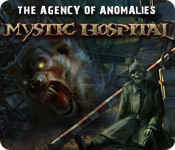 The Agency of Anomalies: Mystic Hospital
Game Size: 344.23 MB
Become a special agent and investigate a military hospital that hosted a variety of terrifying experiments in The Agency of Anomalies: Mystic Hospital! Discover the monstrosities that soldiers, doctors, and nurses have been transformed into, as you explore every single room of the hospital. Dive into this dark Hidden Object Puzzle Adventure game and stop a dimensional vortex from destroying the wo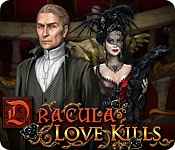 Dracula: Love Kills
Game Size: 344.23 MB
The Queen of Vampires is back and is determined to destroy the world! No one, human or vampire, will stand in her way. Count Dracula is still weak from his last battle with Van Helsing, so an uneasy alliance is formed between the two mortal enemies. Will they overcome their hatred and stop the Queen? Find out in Dracula: Love Kills, a terrifying Hidden Object Puzzle Adventure game!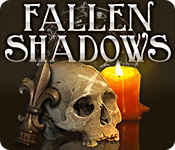 Fallen Shadows
Game Size: 344.12 MB
Six months after Hurricane Katrina, you return from abroad to your childhood home in hopes of finding your missing grandfather. Believed to have been washed away during the storm, he has not been heard from since, but the signs point to a more sinister plot. Your return trip to New Orleans hasn't gone at all as planned, beginning with you waking up on the wrong side of a body bag zipper in t