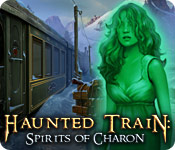 Haunted Train: Spirits of Charon
Buys: 2
Charon's train has left the station, and you'll never believe who's on board. You and your fiancée were supposed to be happy, but someone's destroyed your wedding day, and your lives together. Now her ghost beckons to you from the train of death. Can you put this vicious deed to rest– and help Charon bring justice to your love's tragic end?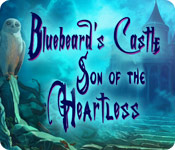 Bluebeard's Castle: Son of the Heartless
Buys: 2
Eighteen years have passed since the last of Bluebeard's wives managed to escape with her life, and the life of their unborn son. As he approaches manhood, the young man now faces nightmares that threaten to drive him mad. His aunt reveals the true tale of his father's past. If he does not destroy the immortal heart that cursed his father, he shall die before his next birthday. Even as h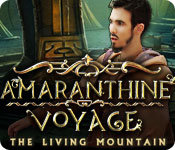 Amaranthine Voyage: The Living Mountain
Buys: 2
A brilliant but misunderstood professor, you've been to the Tree of Life, and lived to tell about it. Only no one will believe you. Your students have even begun to make fun of you... Until an elderly gentleman shows up at your door, and your whole life changes once again. Are the Three Stones really a portal to another world? Find that out and more as you follow your colleague's trail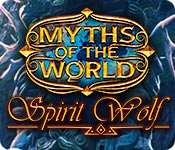 Myths of the World: Spirit Wolf
Buys: 2
The wolf spirit still haunts... will you heed its call? You're an expert in Native American symbolism who's been called to investigate some glowing glyphs. Your amulet, which has been in your family for generations, begins to glow as soon as you arrive, as if it's part of this place... As you begin to investigate, you encounter strange ghosts from the past. Find out what caused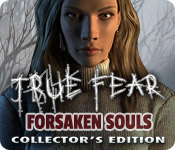 True Fear: Forsaken Souls Collector's Edition
Buys: 2
Warning: True Fear: Forsaken Souls is an intense psychological thriller intended for mature audiences. What if everything you knew about your life, everything your family ever told you, turned out to be a lie? A strange midnight visitor could change your life forever... Find out the truth about your past in True Fear: Forsaken Souls, a chillingly exciting Hidden Object Puzzle game! This is a spe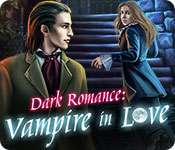 Dark Romance: Vampire in Love
Buys: 2
Emily and Enron love each other and want to be together. But Enron is hiding a terrible secret– he is the son of Dracula. And just as Enron wants to tell Emily the whole truth about himself, she is kidnapped. No one knows where she is. But there are all the signs that she was abducted from her apartment against her will. Meanwhile, Emily wakes up in a gloomy room with numerous coffins and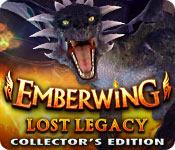 Emberwing: Lost Legacy Collector's Edition
Buys: 2
Dragons have not been seen for hundreds of years and were just a bedtime story for your young son Tevin. Suddenly, a real dragon attacks your house in the dead of night and takes Tevin, believing he has a special power that will help their kind. But elves and other magical races, hidden in the unexplored Dark Forest, are after him as well. Can you save your son from the dragon's clutches befo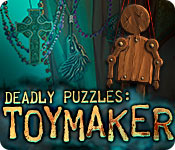 Deadly Puzzles: Toymaker
Buys: 2
When a quiet town is shaken by a series of murders targeting young women, authorities are left running in circles trying to piece together the madman's devious games. Nicknamed"the Toymaker" by the local media, the only clue to his identity is a grim calling card– strange toys left with his victim's bodies. Just as any hope of catching the killer begins to dwindle, th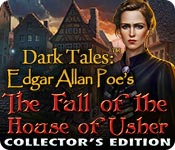 Dark Tales: Edgar Allan Poe's The Fall of the House of Usher Collector's Edition
Buys: 2
You and your colleague, Detective Dupin, have accepted an odd case at the ancient House of Usher– to find the twin sister of Roderick, who has vanished without a trace. As you delve deeper into the mystery, the connection between the twin's malady and the old estate appears even more entwined. Why are townspeople disappearing? What secret is locked in the forbidden library? And can y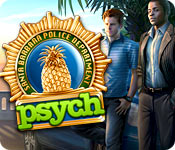 Psych
Buys: 2
Welcome to the wacky world of the hit television series, Psych! When a prominent planner is murdered at a local wedding expo, Shawn and Gus jump in to help out the Santa Barbara Police Department. But it turns out the murderer is just getting started! Use Shawn's heightened observational skills and Gus' eccentric expertise to solve the crime in this hilarious Hidden Object game!