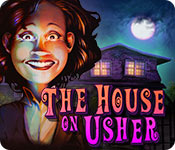 The House on Usher
Game Size: 269.44 MB
The quirky Angie Dee, a rookie real estate agent, has been sent to sell her first home. The property is a split level home on Usher Street. Unfortunately, the property was abandoned by its owners in the 1970s and the agent must find out why before a contract can be signed. Help Angie explore the house, solve puzzles, and clean up bugs and cobwebs to discover the mysterious secret about the propert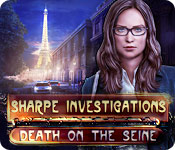 Sharpe Investigations: Death on the Seine
Game Size: 269.44 MB
Journalist-turned-food critic Taryn Sharpe and her assistant/photographer George Haske are sent on assignment to France to cover the opening of Paris's hottest new restaurant, Le Roi Soleil. When they get there, they discover the restaurant's celebrity chef is dead! Strangely, the police rule the death a suicide and refuse to investigate. The restaurant's owner, an old friend of Taryn's, is convi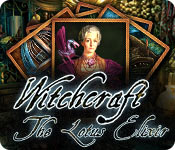 Witchcraft: The Lotus Elixir
Game Size: 269.44 MB
An uncanny adventure is near! Dear Witch Apprentice, are you ready to meet your fate? You possess the special ability to work magic through cooking and you're the only person who can manage this dangerous task… You must hurry to win the ingredients of the Lotus Elixir, and save your world! Witchcraft: The Lotus Elixir invites you to visit beautiful and mysterious locations. Artfully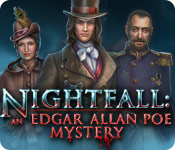 Nightfall: An Edgar Allan Poe Mystery
Game Size: 269.44 MB
Travel to Paris and work with Monsieur Dupin! Investigate lots of cases, discover the places of old Paris, and meet unforgettable personalities!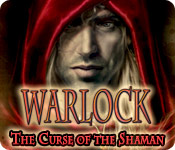 Warlock: The Curse of the Shaman
Game Size: 269.44 MB
Uncover the mystery of the tribal curse! Who and why did they put a curse on your people? Travel through ghost worlds, meet with the ancestral spirits and investigate the mysteries of your family. But beware – these ghosts are not interested in the problems of the living and they have no tolerance for guests. Step by step, travel deeper into time, solve puzzles and look for hidden paths.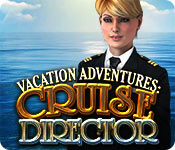 Vacation Adventures: Cruise Director
Game Size: 269.44 MB
Spend a truly sensational and adventurous summer working as a Cruise Director, in charge of the Americas Cruise on the super-luxurious S.S. Liberty of the Waves! Arrange fabulous excursions to Mexico, the Caribbean, Rio de Janeiro and more! Visit pyramids, collect souvenirs, go on helicopter rides and glass bottomed boat tours. Help passengers, visit cabins, and search for hundreds of hidden obje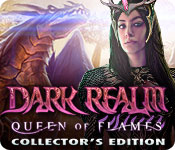 Dark Realm: Queen of Flames
Game Size: 269.44 MB
Mad Head Games, creators of the Rite of Passage and Nevertales series, proudly present an exciting new fantasy-adventure series! The evening started like any other in your village. But without warning, a group of mysterious figures arrives and reduces the town to flames and rubble. What are they... and who is controlling them? Your only way to find out is to flee the village and seek help from the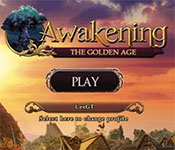 Awakening: The Golden Age
Game Size: 269.44 MB
Before Queen Sophia was born, the Human Kingdom lived in an age of glory: the golden age. However, this age too had its dark times. Beneath a veneer of peace, war has come with minotaurs invading human villages. But there is more to this war than meets the eye, and you must uncover it. The minotaurs claim that humans have been starving them, but how could this be true? Escape your village, investi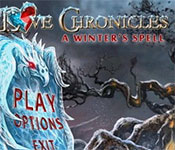 Love Chronicles: A Winter's Spell
Game Size: 269.44 MB
From Vendel Games, creators of Spirit of Revenge: Cursed Castle, comes another installment in the Love Chronicles brand! The entire kingdom has turned out for your daughter's 8th birthday celebration, featuring the world-famous magician, Mister X. But her party takes a dangerous turn when Mister X is revealed to be a dark wizard - he kidnaps your daughter and turns the entire kingdom to ice! Now h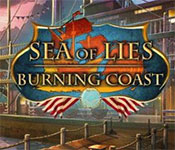 Sea of Lies: Burning Coast
Game Size: 269.44 MB
Eipix Entertainment, the studio that brought you the Final Cut and Myths of the World series, invites you to set sail on another Sea of Lies! A strange plague is sweeping through coastal towns, and you've traveled to Port Talbot to help find a cure. But when the town is evacuated to neighboring Wellport, you suddenly find yourself right in the middle of a madman's devious plans. Now you're the onl