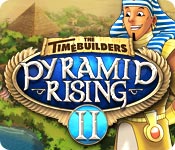 The TimeBuilders: Pyramid Rising 2
Rating:

Great Pharaoh Touti and his friends are back for an epic adventure that will take you on a journey along the Nile in Time Builders: Pyramid Rising 2! When the priest Hapu discovers an ancient papyrus scroll foretelling the cataclysmic end of Egypt's eighteenth dynasty, he learns that in order to save the kingdom, eight majestic temples must be built, and quickly, before the four moons cycle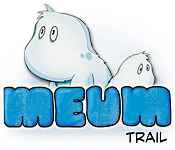 Meum-Trail
Rating:

Guide and protect a herd of cute, furry animals in Meum-Trail! Pave their way by completing the road to the exit of each level. Lead your followers through a wide range of puzzle-missions. Take good care of your Meums, find the ancient city and restore the harmonic co-existence of all animals living on planet Meotom.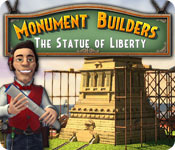 Monument Builders: Statue of Liberty
Rating:

Discover the New York of yesteryear and take part in the building of the iconic Statue of Liberty in Monument Builders: Statue of Liberty. Produce the metal and wood required to keep the building site functioning, improve the roads to quickly transport materials to the job site and watch the statue evolve in real time as you progress through the game! You'll manage your workers, your productions,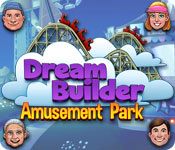 Dream Builder: Amusement Park
Rating:

Start building your very own amusement park in Dream Builder: Amusement Park! Grow the park by adding the coolest new rides, the yummiest concession stands and the most entertaining attractions. Add decorations and upgrade your buildings to earn customer hearts. Spend the hearts to research exciting rides to add to your park. Fully customize the layout and decoration of your park with hundreds of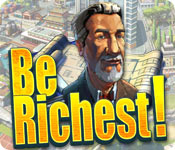 Be Richest!
Rating:

A city is left in ruin at the hands of a corrupt official, and you have been called in to rebuild it in this exciting new installment of the Be Rich franchise! Build and restore homes and businesses, keep residents safe and happy, and bring the city's crooked former mayor to justice as you develop your own business empire. Find out if you have what it takes to Be Richest!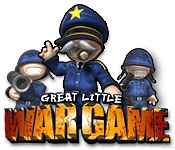 Great Little War Game
Rating:

Take command of your army and battle the foe on land, sea, and air in Great Little War Game! Make wise decisions as you go and take full advantage of higher terrain, natural choke points, ambush spots, and defensive walls. Get it right and the bad guys will crumble before your Strategy skills. Try out multiple modes and defeat your enemies in Great Little War Game!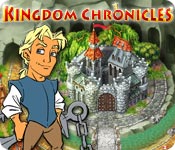 Kingdom Chronicles
Rating:

Journey to a land of royalty and adventure in Kingdom Chronicles! John Brave finds his homeland captured by a greedy villain and only he is courageous enough to fight and save the kingdom from total plunder. Build, trade, research and battle for your kingdom! Workers, clerks and warriors will help you on your quest to restore the towns and villages, solve mysteries, defeat the enemies and resto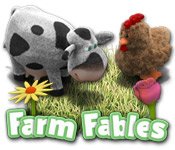 Farm Fables
Rating:

Join Leia on a two year adventure as you harvest through the seasons and help her keep her farm in Farm Fables. Grow your plants, look after animals and use tools to develop your farm. Upgrade your farm to create ice-cream, milkshakes, cake and lots of other tasty treats. Keep your farm running through sun, rain and snow to make a new life in this beautiful Time Management game!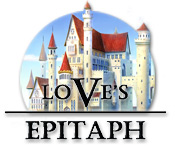 Love's Epitaph
Rating:

Love's Epitaph follows the journey of a woman named Lysa who is being pursued by a shadowy organization. Soon, a protector appears to defend her at all costs. Together they must seek help from others while trying to discover the mysteries behind their pursuit in this exciting Role Playing Game.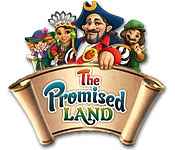 The Promised Land
Rating:

Take charge of a small group of settlers and build a thriving colony in The Promised Land, a casual strategy game for the adventurous at heart. Gather resources, erect buildings and establish trade as you explore a vast wilderness teeming with surprises! Can you tame the New World before it tames you?