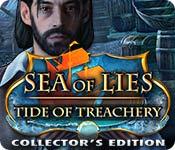 Sea of Lies: Tide of Treachery
Game Size: 269.44 MB
Eipix Entertainment proudly presents an exciting new installment in the Sea of Lies series! A notorious figure called the "Sea Ripper" has been sinking ships off the coast of the British West Indies, and the Royal Navy has called you in to investigate the case. To make matters more interesting, you may have just boarded the Sea Ripper's very next target! Now you must track down the truth behind th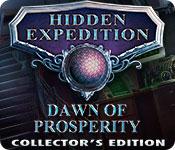 Hidden Expedition: Dawn of Prosperity
Game Size: 269.44 MB
Eipix Entertainment proudly presents the continuation of the popular Hidden Expedition series! Hello, Agent! We have another strange case for you. We've detected an unusual signal coming from the vicinity of an old weather station. Strange quakes have been detected there, though the area isn't an active earthquake zone. The nearby observatory is also showing signs of activity after years of being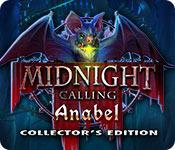 Midnight Calling: Anabel
Game Size: 269.44 MB
The castle calls... Fans of the blockbuster game Midnight Castle will thrill to Elephant Games' prequel! You play as lovable vamp Anabel this time. Your father Henry disappeared years ago, but he's been calling you in your dreams. Travel back to your hometown to save your father and learn the castle's hidden secrets! A batty sidekick, loads of silhouette and listed hidden-object puzzles, morphing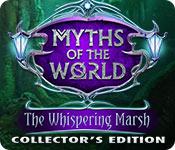 Myths of the World: The Whispering Marsh
Game Size: 269.44 MB
People have been vanishing in the Whispering Marsh, and the county has enlisted you to investigate. But this is no ordinary missing-persons case... The entire marsh is steeped in myth, with tales of mysterious twinkling lights that can mesmerize their victims and lure them to their doom. What are these lethal illuminations, and who - or what - is controlling them? You'll have to act fast to find o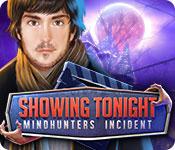 Showing Tonight: Mindhunters Incident
Game Size: 269.44 MB
After falling asleep in the cinema, you wake up in a movie you've seen so many times before. Use your detective skills to solve the mystery of the missing film crew and finish the movie. There are strange sound waves that appear to be keeping everyone trapped in this cryptic world. Maybe these sound waves are your way out! Explore the diverse world of Shutterville, inspired by horror B-movies.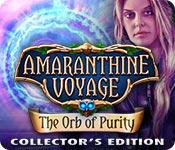 Amaranthine Voyage: The Orb of Purity
Game Size: 269.44 MB
From Eipix Entertainment, the studio that created Final Cut and Sea of Lies, invites you to explore a new world in the next Amaranthine Voyage! Professor Samantha Bennett has made a huge breakthrough in her harmonium research, but is shocked when a man from another world falls through her new portal. The man calls himself Kraixx and appears to be ill, pleading with Prof. Bennett to save his world.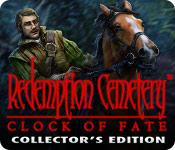 Redemption Cemetery: Clock of Fate
Game Size: 269.44 MB
ERS Games asks you to bargain with Death in this compelling story in the bestselling Redemption Cemetery series! You've been given a test, and it's one others in the past have failed. What happens when you have to choose between saving one little girl and a trainload of passengers? Maybe turning back time isn't such a good idea after all... Enjoy collecting skulls in every scene and decorating you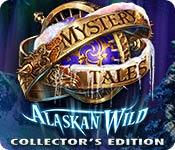 Mystery Tales: Alaskan Wild
Game Size: 269.44 MB
From Domini Games, the studio that brought you the Dark Romance series, invites you on a wild journey to the far north in the next exciting Mystery Tales! Your sister Ellie has been begging you for ages to visit her in Alaska, where she has met the love of her life. When she entices you with new material for your next photography book, you can't resist and hop a flight to visit, only to find out t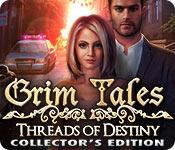 Grim Tales: Threads of Destiny
Game Size: 269.44 MB
New evidence has come to light that will prove who killed Jackie's parents over 20 years ago. Now that you have something that belonged to them, you can travel back in time to discover what really happened that fateful night and try to save them from a dangerous serial killer. But beware; a dark force is watching your every move, and it is determined to keep you from changing their fates. You'll h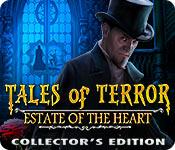 Tales of Terror: Estate of the Heart
Game Size: 269.44 MB
Do you believe in ghosts? Your father believes science can explain the unexplainable, but your best friend is convinced that spirits are real. Together, the three of you will investigate the cursed Heart Family Estate and decide once and for all! This spooky hidden-object puzzle adventure game will keep your spine tingling as you uncover the dark secrets within this abandoned mansion! Enjoy a vari