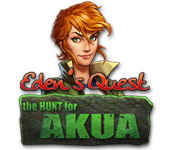 Eden's Quest: The Hunt for Akua
Game Size: 266.74 MB
Eden Hunt, a world-famous archaeologist, has received a call from a mysterious man, inviting her on a fantastic treasure hunt! Find the ancient treasure of Akua to win a huge sum of money, and finance Eden's future adventures. Take on the other competitors head-on as you track down the hidden treasure. Eden's Quest– The Hunt for Akua takes you around the world on an exciting Adve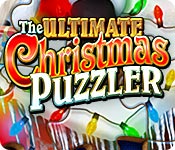 The Ultimate Christmas Puzzler
Game Size: 266.57 MB
The Ultimate Christmas Puzzler is a stunning collection of over 100 jigsaws, spot the difference, rotating tiles and other diverse puzzles. With four levels of difficulty, everyone can enjoy the holiday puzzle fun. Sit back, relax and enjoy these terrific brain teasers hour after hour alone, or with family and friends.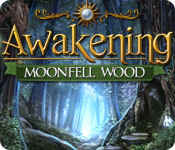 Awakening: Moonfell Wood
Game Size: 266.45 MB
After awaking from a century long slumber, Princess Sophia finds a world that is devoid of people! Help her find her friends and family and take her rightful place. Search gorgeous locations for helpful clues and discover Sophia's destiny in Awakening: Moonfell Wood, a beautiful Hidden Object Puzzle Adventure game. Follow your fairy friend as you explore the incredible landscape and help Sop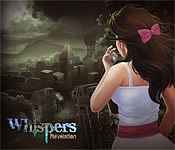 Whispers: Revelation
Game Size: 266.41 MB
Ten years after her parents died in a car accident, orphaned Lunna is experiencing strange visions. Although she looks like any other child her age, she was actually blessed with a very special gift: she can see and speak with spirits. Now 17-years-old and an outcast at Hawkins High, she finds it easier to make friends with the dead than the living. Alone in life, Lunna has nothing to remind her o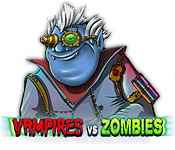 Vampires Vs Zombies
Game Size: 266.36 MB
Control vampire forces to fight back a zombie invasion in Vampires vs. Zombies, a zany Time Management game! As drooling zombies descend on Transylvania in the hopes of munching on vampire brains, you must rally the forces of darkness to create the weapons you'll need to repel the attack. The stakes will be high as you harvest goods, sell them, and use your profits to produce implements of battle,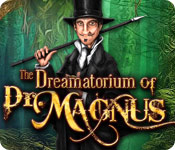 The Dreamatorium of Dr. Magnus
Game Size: 266 MB
Step into the shoes of detective Sarah Green and solve the mystery of a missing town doctor in The Dreamatorium of Dr. Magnus. The town doctor, Dr. Magnus withdrew from society following the tragic death of his wife and daughter in a car accident. In his despair, Dr. Magnus became obsessed with the idea of contacting the souls of his loved ones. He began conducting ever more dangerous experiments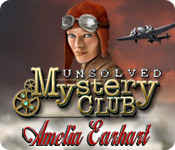 Unsolved Mystery Club: Amelia Earhart
Game Size: 265.91 MB
Help the Unsolved Mystery Club find out what happened to the legendary aviator Amelia Earhart in this fun Hidden Object Adventure game! Now's your chance to explore some of the facts and theories behind her disappearance in Unsolved Mystery Club: Amelia Earnhart. Find hidden artifacts, solve puzzles, and master perplexing minigames. Put on your thinking cap as you scour detailed scenes and s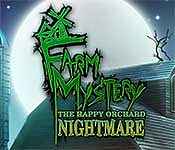 Farm Mystery: The Happy Orchard Nightmare Collector's Edition
Game Size: 265.88 MB
The Happy Orchard Farm is trapped in a nightmare! People are disappearing into the mist that surrounds the town at night in this Farm Mystery. It's up to you to solve the chilling case of this haunted place. Search for clues, solve puzzles and play mini-games to uncover the secrets of the Happy Orchard nightmare. Will you solve the Farm Mystery?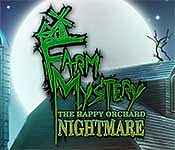 Farm Mystery: The Happy Orchard Nightmare
Game Size: 265.88 MB
If you go down to the farm tonight you're in for a big surprise! Everything is not what it seems down on Happy Orchard Farm, as residents of the local town have mysteriously disappeared. Is there an innocent explanation, or could the farm be at the mercy of supernatural forces? It's up to you to discover the secrets of the farm and uncover the chilling mystery! Search for objects, collect key item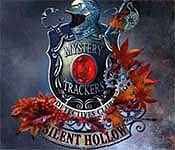 Mystery Trackers: Silent Hollow
Game Size: 265.85 MB
There are screams heard in Silent Hollow... Trouble at the Mystery Trackers headquarters means you're called in to help. With a few extra abilities, not to mention your trusty sidekick, Elf, you just might save the day! Uncover the treachery of a centuries-old turncoat in this incredible follow-up to the bestselling Mystery Trackers series.