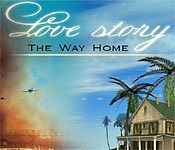 Love Story: The Way Home
Game Size: 252 MB
Katherine couldn't wait to grow up. For seventeen years she's been passed from orphanage to orphanage, yearning for the day when she can leave to discover her true home. With six months until her eighteenth birthday, she's sure this orphanage is going to be the worst. But she's about to discover that love always finds you just when you aren't looking for it. Live her life story in this heartwarmin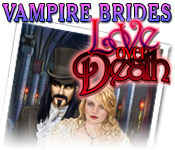 Vampire Brides: Love Over Death
Game Size: 251.62 MB
The year is 1885 and Catalina's father, Sir Bogdan, has arranged for his daughter to wed a wealthy nobleman in order to save their estate. Sir Bogdan is terminally ill and this union is the only way to ensure the cherished family estate remains with Catalina. Brooding over the proposed marriage, Catalina wanders into town and is approached by a handsome vampire named Vlad who offers her another ch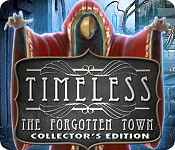 Timeless: The Forgotten Town Collector's Edition
Game Size: 251 MB
After stopping a runaway train, you must now escape from a town that is lost in time and space! Explore the mysterious city and solve its riddles to uncover the roots of a terrible disaster. Free yourself from the timeless trap as quickly as you can since the Chronometron is counting off the seconds of your life. Dive into Timeless: The Forgotten Town and use your Hidden Object Puzzle Adventure sk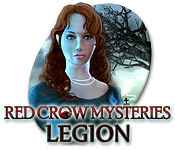 Red Crow Mysteries: Legion
Game Size: 250.72 MB
You have been chosen to defend all of mankind in Red Crow Mysteries: Legion! Stand up to a terrible evil and save humanity! Your extraordinary gift is also your biggest curse. The ability to see things others cannot is an unbelievable challenge and responsibility that you must now embrace in this incredible Hidden Object Puzzle Adventure game. Can you past the test and prove you are the one who wi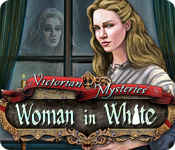 Victorian Mysteries: Woman in White
Game Size: 250.21 MB
Who is this Woman in White and where did she come from? Walter Hartright, a poor drawing teacher, finds himself in the middle of an inexplicable mystery. Somehow his future is intertwined with an elusive woman who harbors a dreadful secret. A secret so damaging her life is in danger! Explore Victorian mansions finding Hidden Objects, search for clues, uncover diabolical plots, root out the lies, a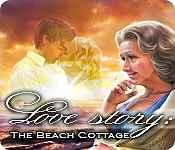 Love Story: The Beach Cottage
Game Size: 250.13 MB
Experience the pureness and innocence of your first love in Love Story: The Beach Cottage. Haunted by memories connected with the Beach House left behind forty years ago, Sandra must return to the place she's been trying to forget all of her life to fulfill her father's last will. Help Sandra relive painful memories of the loss of her first true love, and become stronger in the process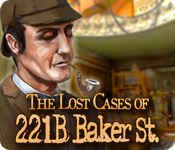 The Lost Cases of 221B Baker St.
Game Size: 249.21 MB
Return to 221 Baker St. and help Sherlock Holmes solve brand new cases! Take on the new mysteries and explore beautiful Victorian London! Interact with Watson, Mycroft, Inspector Lestrade, and tons of other characters. Use your Hidden Object skills to take on the world's toughest cases and catch clever crooks. Take on tough puzzles and find valuable clues as you solve The Lost Cases of 221 B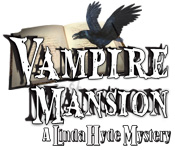 Vampire Mansion: A Linda Hyde Adventure
Game Size: 249.01 MB
When reporter Linda Hyde sets out to cover a rare book exhibition at the museum, she gets an offer she can't refuse. The job is to recover 5 lost manuscripts for a mysterious collector. As Linda, you will find that you are not the only one looking for these elusive books. A secret world of vampires slowly reveals itself as Linda's search for the books intensifies and she discovers that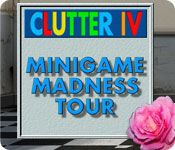 Clutter IV: Minigame Madness Tour
Game Size: 248.75 MB
The latest installment in the Clutter series is here! Some say it's just a collection of puzzles, but does that matter? There's no story, just Clutter, Clutter and more Clutter. Oh, and don't forget the occasional minigame to drive you crazy. Check out our latest solitaire game, picture puzzles, word puzzles, logic games and of course, even more Clutter!!!
Robin's Quest: A Legend Born
Game Size: 248.38 MB
Rob from the rich and give to the poor! When an evil ruler taxes his people to near starvation, it's up to Robin to save the day! Help our brave new hero rise from humble beginnings to becoming the champion remembered in history. Gather a band of merry men to help you solve tricky puzzles, master tough minigames, and win tricky archery competitions in Robin's Quest, a Hidden Object Puz