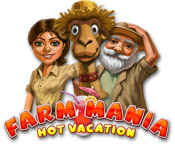 Farm Mania: Hot Vacation
Buys: 272
Set out on a world tour together with Anna and her family in Farm Mania: Hot Vacation! Spend the greatest vacation ever traveling around Australia, Egypt and China, look after rare animals and take care of exotic plants! Dive into unforgettable farming fun in this exciting Time Management game. Help Anna grow pineapples and cacao beans, breed camels and ostriches, make tequila and sushi to win the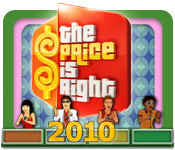 The Price is Right 2010
Buys: 260
Come on down to The Price is Right 2010, now with even more classic pricing games and new stages for a fun gameplay experience! Participate in Contestants'Row and play new favorites like Safe Crackers, Clock Game, and many more! Spin the Big Wheel for a chance at fabulous prizes and a huge payoff in the Showcase! Earn achievements to unlock new customization options for your avatar and celebrate w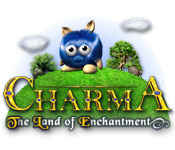 Charma: The Land of Enchantment
Buys: 259
When an evil magician invades the land of Charma, the lovable little Charmies find themselves in sudden peril. But with a little courage and whole lot of determination, these fast-footed fluff balls set out to find a new home. Help them escape the evil magician in this wonderfully cute Marble-pop Puzzler. Charmies always travel in groups, the more snuggly the better. Match their colors so they esc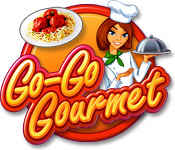 Go-Go Gourmet
Buys: 259
Go-Go Gourmet, an addictive Hidden Object and Time Management game rolled into one, puts you in the heat of the kitchen. Take the role of Ginger, who seeks master chef training with the nuttiest restaurateurs in town. Fulfill customer orders by searching for ingredients in a food strewn kitchen, slice, fry, boil or bake the ingredients accordingly, and serve the dishes as quickly as possible.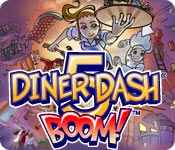 Diner Dash 5: BOOM
Buys: 258
When a sneaky prankster removes the word"fat" from Flo's"Fat Free Breakfast" sign, a huge wave of hungry DinerToons overrun the diner. BOOM– Flo's Diner is smashed to bits! As Flo you must serve customers in unusual locations, as you customize your own diner to play as the final level. Earn the necessary cash to rebuild poor Flo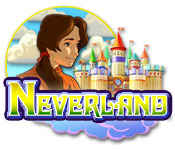 Neverland
Buys: 256
Help Diana rediscover her youth and recover lost toys in Neverland! Is Diana dreaming or living out her childhood again? You`ll have to find out in this mysterious Hidden Object adventure. Make your way through vibrant levels of hidden objects. Move items in the scene to uncover hints and tricks to help you along your way. Collect missing toys in kaleidoscope levels that take you on a swirling adv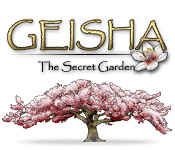 Geisha: The Secret Garden
Buys: 253
Follow a beautiful Geisha on her dream journey through all four seasons! Help Natsumi create a zen garden for herself using your Match 3 skills and different styles of plants and decorations. Geisha: The Secret Garden is full of addicting gameplay, gorgeous characters, and all kinds of magic at your disposal! Complete each level to discover the beauty of Natsumi's Secret garden and bask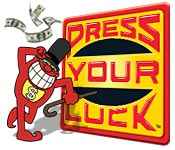 Press Your Luck
Buys: 253
Big Bucks, No Whammies! The classic 80s game show, Press Your Luck, makes its video game debut. You are one of three contestants competing to collect "spins" by answering trivia questions, and then using your spins on the Big Board full of cash and prizes. The person who amasses the most in cash and prizes at the end of the game wins, but avoid the dreaded Whammies along the way, th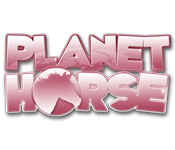 Planet Horse
Buys: 252
Saddle up for adventure in Planet Horse! Ride your mighty steed through different riding competitions and challenges! Immerse yourself in an enchanted universe and ride through luscious forests and exotic deserts. Gain unique items on your fantastic rides, and unlock different horses for you to ride in this fun Action& Arcade game. Grab your cowboy hat and set off on a fantastic journey!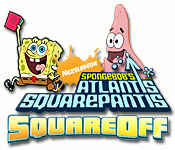 SpongeBob Atlantis SquareOff
Buys: 248
SpongeBob Atlantis SquareOff brings the fun of a turn-based card game to the lush, undersea world of of SpongeBob SquarePants! Our absorbent hero journeys across the ocean floor facing down enemies and collecting cards to build the ultimate deck! Help SpongeBob stop Plankton`s army and free the underwater metropolis from the grip of the maniacal fast-food magnate before he conquers the world!