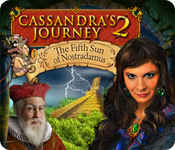 Cassandra's Journey 2: The Fifth Sun of Nostradamus
Game Size: 177.22 MB
Cassandra finally has her magical ring back, and must now find and banish a mysterious demon that has come to our world! Along the way, you'll learn new magical spells and help Violet find her missing brother, Michael. Cassandra's Journey 2: The Fifth Sun of Nostradamus will test all of your Hidden Object talents with unique gameplay and magical minigames! Banish the demon and save the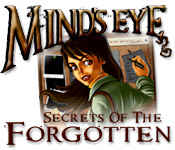 Mind's Eye: Secrets of the Forgotten
Game Size: 176.97 MB
Follow Gabrielle, an enterprising journalist who stumbles on the story of her lifetime, when she smells murderous intent behind what everyone assumes was a suicide. As Gabrielle delves deeper into the mystery, participating in scientific experiments that allow her to enter the minds of other people to search for clues, she will uncover a shocking secret about her past. Mind's Eye: Secrets of the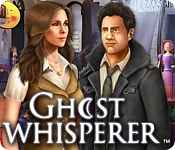 Ghost Whisperer
Game Size: 176.91 MB
Inspired by the popular TV series "Ghost Whisperer," take on the role of Melinda Gordon, who has a special gift...communicating with the spirits. Help ghosts with unfinished business to "cross over" into the light. "Forgotten Toys" follows the tale of a famous toy-maker whose haunting past seems to have finally caught up with him. "A Brush With Death" tells the story of a ghost haunting the Grandv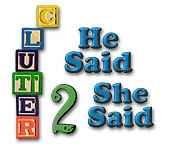 Clutter II: He Said, She Said
Game Size: 176.66 MB
The Clutter is back and it needs to be cleaned in Clutter II: He Said, She Said! Everything you loved about Clutter and more is included in this exciting sequel! More levels, more variations and more addictive than before. Everything is re-playable, even the mini games! Adventure through 12 new lands as you try to put everything back together again. The Randomly Generated Puzzles will give you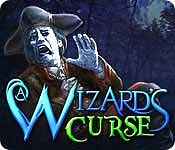 A Wizard's Curse Collector's Edition
Game Size: 176.55 MB
The Wizard has embarked upon a dark and anguished path of misery and destruction, ruining lives as he rages through the countryside. Your skills as an Alchemist will certainly be invaluable, but there are other reasons the Sorcerer's Council has sent you to find and stop the Wizard. As your quest unfolds, you find evidence of his madness and must be creative in your efforts to trace his steps and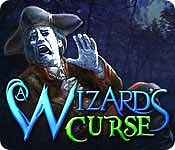 A Wizard's Curse
Game Size: 176.55 MB
The Wizard has embarked upon a dark and anguished path of misery and destruction, ruining lives as he rages through the countryside. Your skills as an Alchemist will certainly be invaluable, but there are other reasons the Sorcerer's Council has sent you to find and stop the Wizard. As your quest unfolds, you find evidence of his madness and must be creative in your efforts to trace his steps and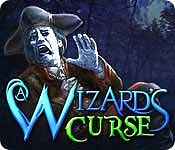 A Wizard's Curse Full Version
Game Size: 176.55 MB
Your skills as an Alchemist will certainly be invaluable, but there are other reasons the Sorcerer's Council has sent you to find and stop the Wizard. As your quest unfolds, you find evidence of his madness and must be creative in your efforts to trace his steps and confront him. Will you succeed? Will you be able to save those he has sacrificed? Will you survive? Can you dispel A Wizard's Curse?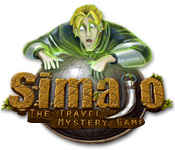 Simajo: The Travel Mystery Game
Game Size: 176.53 MB
A young man has been trapped inside of a strange box, and needs your help to solve the perplexing puzzles and escape the Simajo world! After discovering a mysterious board game inside of an abandoned house, our hero is sucked into the game and must now explore a strange world with the help of Mr. Guide. Use your Hidden Object skills to finish the mysterious board game and return home!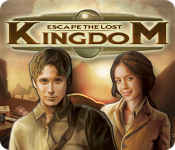 Escape the Lost Kingdom
Game Size: 176.48 MB
Help Escape the Lost Kingdom! After being invited to a newly opened museum in the heart of Egypt, a cursed Pharaoh has trapped the whole family! Play as each of the members of the family as you navigate a spooky tomb! Help the family reunite by using your Hidden Object skills and escape the curse of Raned! Perplexing puzzles, fun minigames, and even a unique 3D mode await you in Escape the Lost Ki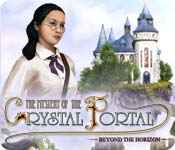 The Mystery of the Crystal Portal: Beyond the Horizon
Game Size: 176.39 MB
Join Nicole, and her sidekick Igor, as they trek across the globe in search of her missing father! Discover a secret so big that it could threaten the very course of human history. Solve puzzles from her home in New York City, to distant lands on the other side of the world to find her beloved father and save human kind. Solve interactive puzzles and find many Hidden Object scenes in Mystery of