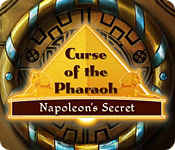 Curse of the Pharaoh: Napoleon's Secret
Buys: 189
Curse of the Pharaoh: Napoleon`s Secret is a thrilling adventure game that blends together classic Hidden Object puzzles with a special twist on Spot the Difference gameplay. The journey begins in 1930s Egypt, where the first game left off. Follow intrepid archaeologist Anna as she unravels a mystery leading from Nefertiti to Napoleon. Can you break the Pharaoh`s curse?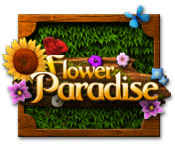 Flower Paradise
Buys: 189
Welcome to Flower Paradise! Solve your way through unique flower puzzles in order to turn a patch of dirt into your own beautiful garden! Customize your garden with flowers, plants, birds, butterflies, fish, hedges, statues and more as you unlock each feature using your Match 3 skills. Once you have your garden exactly the way you like it, you can turn it into wallpaper for your desktop, or even a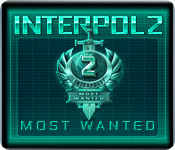 Interpol 2: Most Wanted
Buys: 189
Join the elite International Criminal Police Organization and keep the world safe from cunning criminals and dangerous terrorists! Uncover clues buried in exciting and exotic locations from around the world as you hunt down the organization`s most wanted. There will be nowhere to hind for the agents of evil with you at the vanguard of the world`s greatest international police force. Buy Interpol 2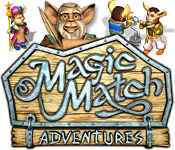 Magic Match Adventures
Buys: 189
Magic Match Adventures takes the incredibly addictive Magic Match gameplay and pairs it with a unique simulation where matches help repair the imp villages right before your eyes. Defeat the Dark Wizard and thwart off evil curses to return peace to the imp realm.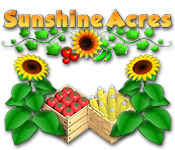 Sunshine Acres
Buys: 189
Behold a blue sky and a wide stretch of soil fit for farming. Harvest your crops and earn money for a hard day`s work. Till the ground, plant seeds, and water to your heart`s content! Dotted with sunflowers, Sunshine Acres is a vast stretch of land waiting to cultivate your dreams. Visit five manufacturing plants and plow through 30 fertile levels in this Time Management challenge.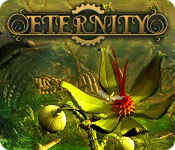 Eternity
Buys: 189
Travel through the time and find your grandfather in Eternity, a fun and amazing Hidden Object Adventure game! After inventing the time machine, your grandfather decided to experiment on himself and is sent hurtling through time. Use your courage and puzzle-solving skills to travel through time and find him somewhere in Eternity! Meet characters from all parts of the past and future, and solve per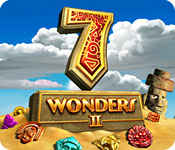 7 Wonders II
Buys: 188
Journey back in time with the 7 Wonders series to when magnificent structures were being built in far away lands. Enjoy challenging match-3 game play in a newly enhanced interactive environment where you not only learn about marvelous new wonders such as Stonehenge and Taj Mahal, but also watch them come to life piece by piece before your very eyes.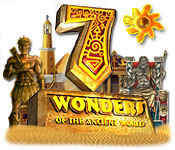 7 Wonders of the World
Buys: 188
Your quest for addictive, mesmerizing, block-matching fun will take you on a journey from the Great Pyramid of Giza to the far-off lands of ancient Greece. Work quickly to match same-colored runes and you'll pass to the next level, but slow down and your travels are over before they've even begun. If your puzzle skills are strong, you'll unlock seven wonders in all, each with seven levels to work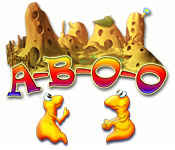 A-B-O-O
Buys: 188
Visit fabulous worlds with Plumeboom, the magnificent traveler. Touch down in the country of Aboo, settled by hard-working wormlings. Day after day they quarry Magic Crystals that can be converted into many possible items. Recently, the wormlings have faced a real disaster. Help them battle Crowbreak the wizard, and Cornix, the mad scientist who have invented the Weapon of Darkness. Don`t let the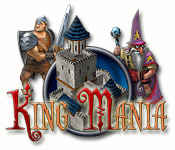 King Mania
Buys: 188
Play a quick action strategy game, different from any you have seen before! King Mania challenges players to make quick tactical decisions as they struggle to conquer their opponents using a variety of buildings and units. Overwhelm your enemies with a collection of destruction spells, and reinforce your defenses with a range of structure upgrades. Use your increasing numbers to further accumulate