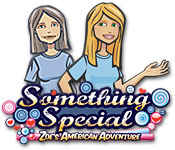 Something Special
Game Size: 169.48 MB
Discover the light-hearted, bizarre, and charming parts of the United States of America in this Hidden Object game! Join Zoe, a young woman seeking that Something Special in her life, for a road trip to fascinating real landmarks, located in our own backyards. Visit the Hamburger Museum, Pez Museum, Abraham Lincoln Presidential Museum, and many other interesting locations as you travel across Amer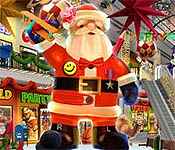 Christmas Wonderland 4
Game Size: 169.44 MB
It's Bill and Mary's best Christmas ever in Christmas Wonderland 4! Be part of the famous town parade and visit Santa's amazing North Pole workshops. This game is crammed full of gorgeous graphics, hidden surprises, fun puzzles and engrossing mini-games that the whole family can enjoy time and time again. Enjoy!
Clutter 3: Who is The Void?
Game Size: 169.44 MB
The Void has taken the Clutter game to whole new heights, but his identity remains a mystery. Can you sift through the clutter and reveal who he truly is? More challenging and more addictive than ever before, Clutter 3 will keep you playing—and guessing—for hours and hours! Rummage through 30 fiendishly crafted Clutter puzzles, play nine exciting new mini-games, and embark on two bon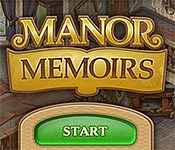 Manor Memoirs
Game Size: 169.44 MB
The studio that brought you Gardenscapes presents a brand new hit game! Even though she's a bestselling author, Scarlett has lost her inspiration. Leaving behind the hustle and bustle of her big city life, she moves into a beautiful 19th century mansion in the countryside. Unfortunately, this place needs some serious work, so Scarlett calls you for help! Search the mansion for treasures and hold g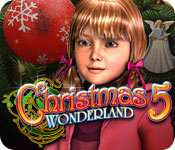 Christmas Wonderland 5
Game Size: 169.44 MB
Christmas wouldn't be Christmas without a new Christmas Wonderland! Christmas Wonderland 5 is crammed full of fabulous hidden object scenes, truly superb mini games and puzzles for players of all ages to enjoy. Find lots of hidden objects, bonus candy canes and 12 days of Christmas items as you go. Christmas Wonderland 5 takes the entertainment and fun of the previous games in the series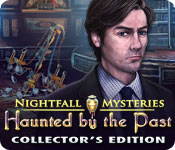 Nightfall Mysteries: Haunted by the Past Collector's Edition
Game Size: 169.44 MB
Vast Studios, creators of the popular Nightfall Mysteries and Dark Canvas series, invites you to solve another thrilling mystery! Your grandfather Charles was a kind and passionate man, beloved by all those who knew him. His death came as quite a shock to everyone around him. But you barely have time to mourn before you find yourself in the middle of an unexpected mystery. It turns out Charles did
The Travels of Marco Polo
Game Size: 169.44 MB
Experience the Travels of Marco Polo - a historical Point & click Adventure for the whole family! Genoa, 1298. Author Rustichello da Pisa shared his cell with a Venetian captain who spoke of a thousand and one fabulous lands. As a writer, Rustichello could not remain indifferent to the snippets of fabulous stories told by his new friend. He managed to convince him to tell his life story. And tha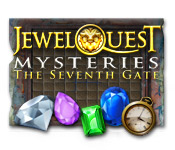 Jewel Quest Mysteries: The Seventh Gate
Game Size: 169.22 MB
Help Emma find her family in Jewel Quest Mysteries: The Seventh Gate, an incredible Hidden Object game! Venture through the hidden relics of Greece as you join Emma in search of her husband and daughter, who have fallen victim to a horrible struggle. Find Emma's family and escape before the volcano erupts! Don't miss out on this exciting and dangerous adventure that is unlike any other!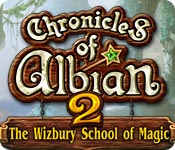 Chronicles of Albian 2: The Wizbury School of Magic
Game Size: 168.79 MB
The Wizbury School of Magic has been burgled and the thief is on the loose! It's up to you to follow the clues and track down the culprit. Collect items across campus and sell them at the local shop to rebuild Wizbury in time for the coming Magician's Guild inspection. Meet a quirky cast of wizards, witches, students, professors, ghosts and ghouls. Upgrade every last part of Wizbury, f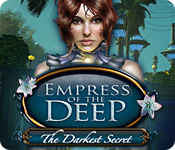 Empress of the Deep: The Darkest Secret
Game Size: 167.63 MB
A beautiful young woman wakes up in a vast and mysterious undersea temple complex, not knowing who or where she is. She soon learns that she has been frozen in a death-like slumber in a secret crypt for over a century. Now she must escape the crypt and explore the ancient underwater chambers to unravel the mystery. Use your Hidden Object and puzzle-solving skills to help Anna unlock the enchanted