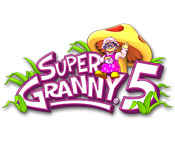 Super Granny 5
Rating:

Super Granny is back and ready for action in Super Granny 5, her latest action-packed adventure! When Dr. Meow zaps Super Granny with a powerful shrink-ray, she must journey into the dangerous wilderness of her backyard, battle all-new gran-eating enemies and rescue her precious kitties from unlikely peril! Create your own levels and share them with friends in this fun and fast-paced Action/Arc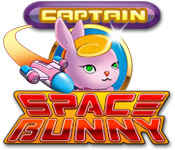 Captain Space Bunny
Rating:

Help Captain Space Bunny explore space and find Corrotin Beta, the planet where all bunnies came from, in this exciting Time Management game. Travel from planet to planet constructing futuristic cities for the inhabitants in exchange for clues. Keep the residents happy with gorgeous houses, purchase different materials, construct fun entertainment buildings, and keep the enemies at bay in Captain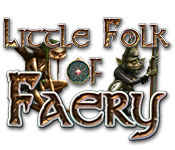 Little Folk of Faery
Rating:

Discover a small village of fairy creatures and embark on a fascinating adventure where you will help the inhabitants to restore their world. What is behind the mysterious, omnipresent mist? What secret lies behind the wistful spirits who are now roaming the place? With the help of fairy, solve these mysteries though numerous quests and restore your shop's splendor of old in Little Folk of F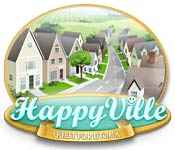 Happyville: Quest for Utopia
Rating:

Construct the city of your dreams in Happyville: Quest for Utopia! Design and plan your town to keep your citizen's content! Anticipate your people's needs, design freely, and have the initiative to expand and grow your city. Inspire and create happiness as you adapt to new challenges and deal with drastic changes in this fun Simulation game. Unlock new buildings and create gorgeous ne
Virtual Villagers 4: The Tree of Life
Rating:

Continue the story of the mysterious island of Isola, and the tribe of lost refugees. The island's chief is worried that life is slowly diminishing on the island and has selected a tribe of explorers to find the source of Isola's troubles. They discover, and inevitably populate, the hidden eastern shore of the island. Uncover fantastic mysteries, unravel the story of Isola, and save the Tree of Li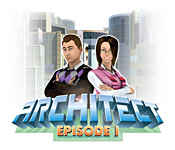 Architect: Episode 1
Rating:

Construct the city of the future in Architect! Spend time designing your very own town in this fun and exciting Simulation game! Keep your citizens happy as you put in shops, restaurants, schools, and even amusement parks! Meet the goals to advance your people into the future. Dive into this unique game and master the art of being an Architect.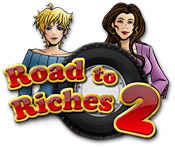 Road to Riches 2
Rating:

John is fresh out of the army and needs your help to succeed in the trucking business! Make deliveries and earn truckloads of money in Road to Riches 2! After his brother-in-law lends him a truck, it's up to John to make enough money to pay him back. Drive around the city earning cash and purchasing newer vehicles. Can you survive the fast-paced world of trucking in this Time Management game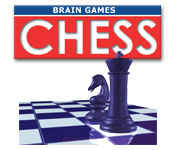 Brain Games: Chess
Rating:

Enjoy the classic game of Chess on your computer! Play one of the most complex games of history in the comfort of your own home. Engage the computer in an epic battle, or take on your friends and family. Work on techniques and strategies and improve your Chess abilities in Brain Games: Chess.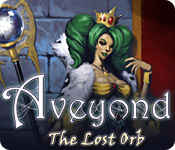 Aveyond: The Lost Orb
Rating:

Mel's wedding day isn't going according to plan. Her worst enemy has stolen her man, and a mysterious ghost has appeared to inform Mel that her evil ancestor, Mordred Darkthrop, has passed down his most precious possession to her: a magical orb with the power of death! Wanting nothing to do with her wicked ancestor, Mel must now seek out the orb and destroy it, before someone else with the power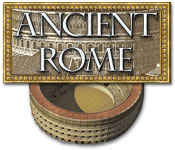 Ancient Rome
Rating:

Help spread the ancient Roman Empire by setting up cities and providing valuable resources throughout the land! Produce goods, construct new buildings, and attract new workers as you expand the reach of the Roman Empire in Ancient Rome, a fast-paced Strategy game. Meet your goals and accept valuable rewards from the emperor to set up your own piece of land and carve your name into the annals of Hi