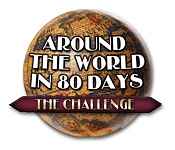 Around the World in Eighty Days: The Challenge
Game Size: 119.1 MB
The bet is on: Phileas Fogg, a British gentleman, is to make it around the world in 80 days. Jean Passepartout, his French servant, is going with him but Fix, a police inspector, has to keep close track of the travelers, as they are suspected to be the thieves of the Bank of England! Will Fogg win the bet? Help him surmount the obstacles and find out in this fun Hidden Object game!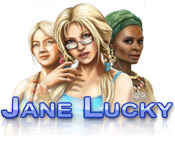 Jane Lucky
Game Size: 118.8 MB
Help Jane Lucky solve the riddle of an ancient artifact! Travel the globe in this exciting Hidden Object Puzzle Adventure game! Meet new friends, fight with rebels, and encounter unpredictable twists as you step into the shoes of an expert archaeologist. Tackle tricky minigames and puzzles as you explore realistic looking locations in this immersive game.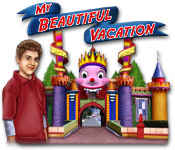 My Beautiful Vacation
Game Size: 118.55 MB
Play the role of Jack, the fun-loving teenager, and experience a Colorful Carnival! Travel with him to witness a new world full of wonder in My Beautiful Vacation. The journey includes adventures in a bird's sanctuary, an amusement park, a studio, a magic tent, an aquarium and many other fun locations! Use your Hidden Object talents to help Jack, known for his enthusiasm and bravery, relive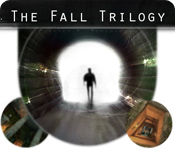 The Fall Trilogy: Chapter 1
Game Size: 118.53 MB
After waking up in a mysterious temple, you realize you have lost your memory, and must find a way out! Use your Adventure game skills to piece together your past and solve a variety of challenges and minigames. Dive deep into the world of The Fall Trilogy and discover helpful clues and items that will lead you to freedom. Can you find your way out of the temple and discover your past life?
The Search for Amelia Earhart
Game Size: 118 MB
Follow Amelia Earharts's life through space and time to learn about her accomplishments and discover what could have really happened to her on her last flight! The Search for Amelia Earhart puts your Hidden Object skills to the test as you unravel this historic mystery! Play mind-bending minigames to find valuable clues. Only you can discover the truth of what really happened on that long f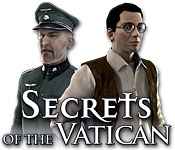 Secrets of the Vatican: The Holy Lance
Game Size: 117.92 MB
Travel around the world with Father Bagatti to get back the fragments of the Holy Lance of Longin in Secrets of the Vatican! Among all the relics spread across the world, the Holy Lance of Longin is considered as the most powerful one. With the power to make the men who possess it victorious, it's up to you to track it down and put an end to World War 2 in this incredible Hidden Object Puzzl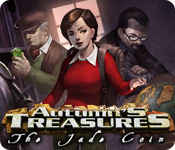 Autumn's Treasures: The Jade Coin
Game Size: 117.69 MB
Help Autumn find her grandfather's treasures in this Hidden Object Adventure game! After receiving her inheritance, Autumn finds a mysterious journal page in Gramps`s antique store, and follows his clues across the globe to recover priceless antiques. Autumn`s Treasures contain ancient secrets, that only you can discover! Can you help Autumn recover the mysterious relics of her grandfather`s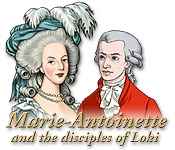 Marie Antoinette and the Disciples of Loki
Game Size: 117.38 MB
The year is 1787 and the French monarchy is living its last years of peace. In Vienna, Mozart is just about to finish his latest opera. Far to the north, in Iceland, a tremendous volcano eruption has already changed the face of Europe forever. What is the link between those events? Join Josepha Duschek, a famous opera singer, as she investigates a mysterious crime and begins her quest for th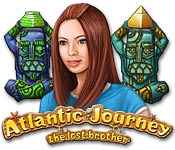 Atlantic Journey: The Lost Brother
Game Size: 117.13 MB
Go on an amazing global search with Mia and her scholarly uncle in Atlantic Journey: The Lost Brother! Travel across different continents and solve the mystery behind Mia's brother's disappearance. Team up with Mia's uncle and follow in Jack's footsteps to discover a secret that could save all of humanity! Explore gorgeous scenes and solve clever puzzles in Atlantic Jou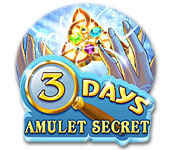 3 Days - Amulet Secret
Game Size: 116.93 MB
Help Anna solve an ancient riddle and find a powerful amulet! Travel all over the world, escape tricky traps, and save the world in 3 Days: Amulet Secret! Unravel the mysteries of Stonehenge and plunge yourself into a curious blend of Egyptian symbolism and Tibetan spirit, in this challenging Hidden Object game. Find the hidden pieces of the amulet quickly, as you only have 3 days to catch the cro