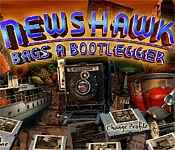 Newshawk Bags A Bootlegger
Game Size: 116.89 MB
A hidden object/puzzle game set in 1930. Protagonist is Lucas Brooks, an aspiring reporter in a large corrupt city. With his camera and notebook, he tracks down a gang of bootleggers and clears his sister of a trumped-up murder charge. There are 4 stages of 4 screens each, plus a matching puzzle minigame at each stage. Another minigame of pool is available for diversion or extra hints. One hint is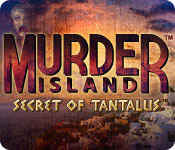 Murder Island: Secret of Tantalus
Game Size: 116.56 MB
Welcome to a world of danger and suspense in Murder Island: Secret of Tantalus, a thrilling Hidden Object Adventure game! You're invited to a gorgeous, isolated Greek island for your high school reunion. Upon arrival, you notice that something isn't right. One by one, your former classmates get killed—all the murders mirroring tragic Greek myths. Discover clues, locate missing ob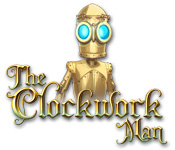 Clockwork Man
Game Size: 115.71 MB
Immerse yourself in an alternate timeline set at the turn of the century, where steam-powered technology has become dominant in almost all walks of life. The Clockwork Man, a fantastic Hidden Object Adventure game, will take you to exotic locales, while you attempt to compile the parts to the world's greatest invention! Join Miranda Calomy as you journey through this wonderful world!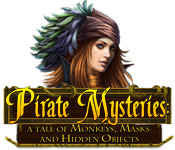 Pirate Mysteries: A Tale of Monkeys, Masks, and Hidden Objects
Game Size: 115.46 MB
Save Mary's father from the demon that possesses his body and escape the deserted island in Pirate Mysteries: A Tale of Monkeys, Masks, and Hidden Objects! After trying to fulfill his dream of becoming a pirate, Mary's father's brand new ship has crashed into an unknown island! With the rest of the crew dead, it's up to Mary to save the day and rescue her father!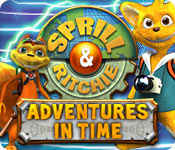 Sprill and Ritchie: Adventures in Time
Game Size: 115.41 MB
Sprill and Ritchie are back in an all-new, Hidden Object game that will tickle your funny bone as much as it teases your brain! Having escaped alien captivity in the Bermuda Triangle, Sprill must now survive his best friend's outlandish experiments, which sends a temporal whirlwind ripping through time and mixing up items from different ages. To set things right, you must help Sprill collect eve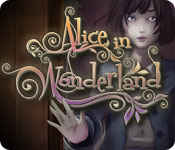 Alice in Wonderland
Game Size: 114.65 MB
Explore a new world as you meet your favorite characters, and hunt for clues to free Alice and decide the fate of Wonderland! An abandoned house holds the key to the secrets of Wonderland! Hidden Objects and tantalizing puzzles abound as you journey beyond imagination. Meet the Mad Hatter, Cheshire Cat and many others as you try to save the day in Alice in Wonderland!
Strange Cases: The Tarot Card Mystery
Game Size: 114.51 MB
FBI Agent Claire Ellery has a knack for getting assigned strange cases. The latest—a triple kidnapping in a small, unknown town. But what initially seems like an open and shut case soon unravels into something much more sinister. Follow the tarot cards left by an anonymous source and search mysterious hidden object scenes for clues to help Agent Ellery rescue the kidnapped girls and stop an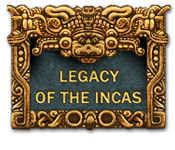 Legacy of the Incas
Game Size: 113.96 MB
Find the ancient city of Paititi in Legacy of the Incas! Help Alice Charelston follow her father's notes to the lost city of gold in this exciting Hidden Object Puzzle Adventure game! Look through Alice's father's secret belongings to uncover what he knew about the location of Paititi. Travel around the world as you partake in a once in a lifetime adventure!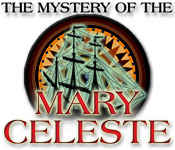 The Mystery of the Mary Celeste
Game Size: 113.27 MB
Follow Mary Morehouse as she joins the guests and crew of the Mary Celeste II on its maiden voyage. Shortly after the boat leaves the dock strange events start to happen and Mary must work to escape this ill fated ship and solve The Mystery of the Mary Celeste. Explore the mysterious theories behind the disappearance of the original Mary Celeste while trying to save yourself from a similar demise!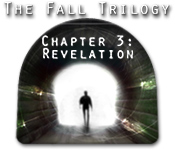 The Fall Trilogy Chapter 3: Revelation
Game Size: 113.04 MB
After a new fall, you wake up in a Victorian house. A letter briefs you for a new mission in the The Fall Trilogy 3: Revelation! The lady of the house urges you to take care of her husband and pleads for your help. Use your talents to complete you journey in this exciting Hidden Object Puzzle Adventure game! Can you get through the challenges, make the connections, and finally figure out what is h