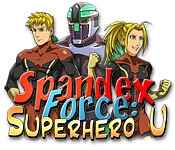 Spandex Force: Superhero U
Rating:

Create your own superhero, train your superpowers, and defend your school against nefarious villains in this exciting Match 3 game! Level up your hero, equip him or her with accessories and weapons, and explore Superhero U– the finest superhero university in Vigilance Valley. You will encounter old ladies in distress, fellow classmates, wacky teachers, crooks and supervillains, and much more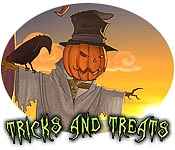 Tricks and Treats
Rating:

Prepare your mansion for Tricks and Treats in this incredible Puzzle game! Throw a devilishly fun midnight Halloween party and entertain your family members. Coming from Europe, India, and even South America, your guests are expecting quite a shindig! Prepare and design your own spooky mansion as you earn gold and silver. Unlock upgrades and terrify your partygoers in Tricks and Treats!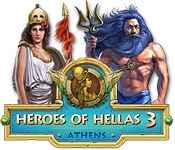 Heroes of Hellas 3: Athens
Rating:

Rebuild Athens from the ashes of its destruction in Heroes of Hellas 3: Athens! Secure the help of the Heroes of Olympus as you battle an evil god in this incredible Match 3 game. Gather gold, meet the needs of a ravaged population, and search for legendary lockets that will allow you to summon the gods and appeal to them for help. Dive into this epic story and save the day in Heroes of Hellas 3: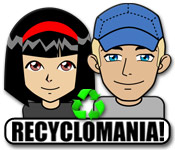 Recyclomania
Rating:

Do you suffer from Recyclomania?! Build your own recycling plants and become a recycling master in this incredible Match 3 game! Katie and her environmentally aware friends Joey, Emi and Steve are truly resolved to keep on recycling until they build recycling plants for all types of recyclable waste. Start off collecting glass, metal, paper, and plastic waste to win new products that help you cure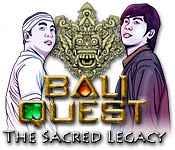 Bali Quest
Rating:

Stop the evil Ogoh-ogoh in Bali Quest: The Sacred Legacy! Help Wicaksana and Wira collect the powerful godly weapons to overcome Ogoh-ogoh's powerful magic and save Bali. Overcome numerous challenges and obstacles as you work through incredible Match 3 levels and explore exotic locations. Track down the weapons and confront Ogoh-ogoh to save your home in Bali Quest: The Sacred Legacy!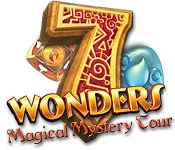 7 Wonders: Magical Mystery Tour
Rating:

See the 7 Wonders and go on a Magical Mystery Tour in this incredible Match 3 game! Go on a sensational journey to enchanting sites and match the magical runes to restore legendary locations. Repair El Dorado, Atlantis, Shangri-La, and others with help from your crew of Guild Workers. Can you gather the resources needed to repair the 7 Wonders? Take on this challenging Match 3 game and find out!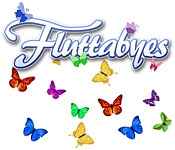 Fluttabyes
Rating:

Help free the butterflies in Fluttabyes! Create matches to earn a higher score and receive special bonuses in this fun Match 3 game! Create combos, link matches, and take on multiple modes in this exciting puzzle game. Use the special Rainbow Butterfly and Ladybird bonuses to blast through the different levels and succeed!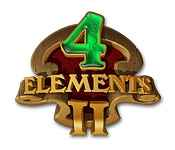 4 Elements II
Rating:

Misfortune has befallen the magic kingdom again! A careless charm made the formerly wondrous ancient world overcast, beset with darkness and despair. Four fairies of the elements were deprived of their magic power. Be the hero the kingdom seeks: set the fairies of earth, air, fire and water free, and restore the book of magic in the sequel to the renowned puzzle game!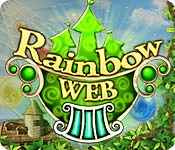 Rainbow Web 3
Rating:

The dark Sorcerer Spider has risen to power once again, and you are the only one who can stop him! This time the wicked wizard has taken over Rainbow Village. The once cheerful place is desolate, and the people are desperately begging for someone to save them. Your mission is to break the curse, untangle the web, and bring joy and color back to the villagers in this exciting Match 3 game!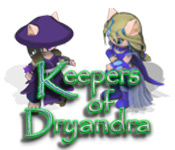 Keepers of Dryandra
Rating:

Guide your group of magical Keepers in their quest to save their home, a giant tree named Dryandra, from a mysterious invasion. Help them fight off the invaders by guiding their attacks through exciting Match 3 levels in Keepers of Dryandra! Discover the source of the invasion and defeat the unprovoked attack before it's too late!