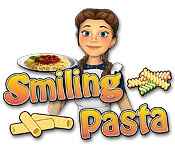 Smiling Pasta
Rating:

Daisy has just been appointed the new chef of Smiling Pasta! Everything was going swimmingly until Pastafast Chain shows up and decides to take over! Help her run the business and turn a tidy profit to keep the corporate goons from winning in this challenging Time Management game. Upgrade the restaurant and keep your clients content to save Smiling Pasta!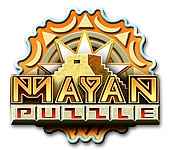 Mayan Puzzle
Rating:

Solve a Mayan Puzzle in this challenging Match 3 game! Tackle four different game modes in a gorgeous Mayan surrounding! With awesome special effects, and an incredible soundtrack, Mayan Puzzle is sure to keep you entertained for hours. Complete every level in Classic mode, meet the target time in Time Trial, up the difficulty in Challenge mode, or just play for as long as you can in Marathon mode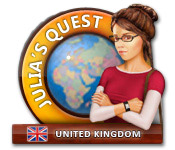 Julia's Quest: United Kingdom
Rating:

Travel around the UK with Julia and solve the mystery of her grandfather's old diary in Julia's Quest: United Kingdom! Journey through amazing British cities and other places of interest in this fantastic Match 3 game. Learn interesting facts and unlock incredible bonuses as you solve puzzles to place in the diary. Can you unravel the hidden message left behind by Julia's grandf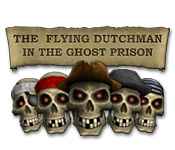 The Flying Dutchman - In The Ghost Prison
Rating:

After being in a shipwreck, you find yourself onboard the legendary Flying Dutchman! Win your freedom in this Match 3 game! Put your soul on the line as you play against the crew members and try to pay for your journey home. With a magnificent atmosphere and gorgeous graphics, The Flying Dutchman– In the Ghost Prison will keep you entertained for hours!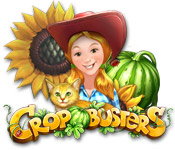 Crop Busters
Rating:

Slip on your overalls and bring in a harvest of fun in Crop Busters, a rousing match-three adventure for the farmer in everyone! Click and drag crops to create matches, fill trucks with produce before time runs out, and fix up your farm one awesome upgrade at a time. Buy pets to help with chores, use bonuses to win, and earn trophies for amazing feats as you plow through 100 breathtaking levels. Y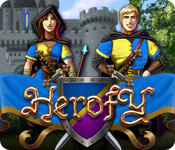 Herofy
Rating:

Guide your hero or heroine through a series of dangerous dungeons in Herofy, a fun and challenging Match 3 game! Use your magical powers and wits to reach the next door to dive deeper into the dungeon. Collect coins, defeat monsters, and save the kingdom as you make your escape! Think two steps ahead as you guide your hero down the Match 3 board and out of the dungeon!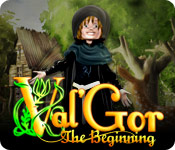 Val'Gor: The Beginning
Rating:

Valentin Gorey, the noble son of a wealthy family, was lying peacefully in the grass, when suddenly an unknown restlessness seized him. Drawn as if by an invisible hand, he ran to a hut, where he found a powerful book on magic. When Valentin started to read, a warm feeling flooded through him and he knew that he was the chosen one. Help Valentin in this awesome Match 3 game and increase his wisdom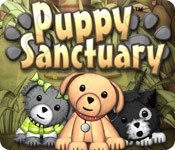 Puppy Sanctuary
Rating:

Strange alien traps are popping up all over Puppy Island! Rescue the trapped puppies before the aliens have a chance to retrieve them! Keep your rescued pups safe, warm, and happy in your Puppy Sanctuary. Use collected gems to buy toys and decorations for different locations and search for food and firewood supplies within the ancient island ruins. Use your Match 3 talents to save all the adorable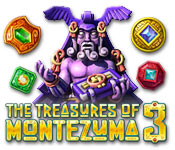 The Treasures of Montezuma 3
Rating:

Match tokens to unlock incredible riches in The Treasures of Montezuma 3! With Casual and Timed modes to enjoy, 160 levels to beat, and dozens of mind-bending mini-puzzles to solve, you could be in the jungle for months!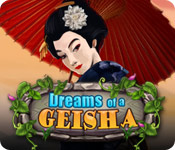 Dreams of a Geisha
Rating:

Take a journey through the magical and wonderful world of Geisha. Help Ichisumi in this incredible adventure to reopen the temples of Geisha and restore a world of beauty and passion. Dive into this engaging Match 3 game with beautiful scenery and relaxing music. Overcome obstacles, collect puzzle pieces, and be prepared to solve challenging puzzles in Dreams of a Geisha!