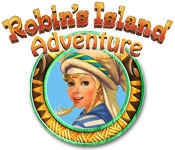 Robin's Island Adventure
Rating:

Escape from a deserted island in this fun and exciting Hidden Object game! Survive in the dangerous jungle and make it home in Robin's Island Adventure. Complete a series of Match 3 and Hidden Object levels as you build shelter, find food, and work with the inhabitants of the island. Can you build a boat sturdy enough for you to make it back to civilization?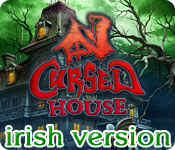 Cursed House - Irish Language Version!
Rating:

In honor of Saint Patrick's Day we are offering our very first Irish-language casual game! Banish the evil spirits from the house that is cursed and possessed by ancient evil creatures! Save the Cursed House using your Match 3 skills, and ward off the ghosts! Gather magic power for an ancient amulet, and use its power to restore the house to its former beauty. Match up the different objects and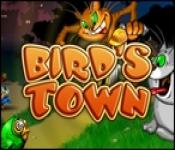 Bird's Town
Rating:

Mischievous cats are hypnotizing birds and luring them into their traps, but one brave bird is fighting back. Help him save his pals before they march to their doom in this fanciful marble shooting game filled with colorful graphics, upbeat music, and hilarious comic book interludes. Make groups of three or more like-colored birds to collect them in over 120 taxing levels. Use incredible power-ups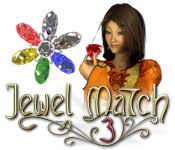 Jewel Match 3
Rating:

Journey through the mesmerizing world of Nevernear in this exciting Match 3 adventure! Match dazzling gems and restore the land to its former glory in Jewel Match 3. Seek and find through numerous fantasy locations to discover new spells! Plant magical gardens to ward off evil as you rebuild the 5 castles of Nevernear and dive into gripping gameplay!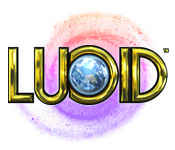 Lucid
Rating:

Discover a new way to match blocks in Lucid, a unique Puzzle game with a dream-like atmosphere! Clear the entire area as quickly as you can to succeed. Enjoy stunning visuals and relaxing sound effects as you make combos and hunt for the next perfect area to clear. Gain score multipliers by chaining Color-Tasks and earn awesome Lucid-Blocks.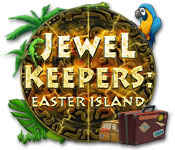 Jewel Keepers: Easter Island
Rating:

One day Professor H, an expert on Easter Island, receives a strange letter from the capital city of Hanga Roa. The mysterious letter claims that something sinister is happening on the island! Without any hesitation, Professor, together with his assistant Joel and his granddaughter Ivie, rush to the island, where many puzzles, mysteries and quests await them. Use your Match 3 skills to uncover the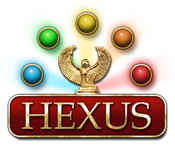 Hexus
Rating:

Become a powerful Pharaoh and construct a town in ancient Egypt! Explore Hexus, an exciting Puzzle game, for tons of fun! Work your way through countless levels and tackle menacing minigames as you go on the hunt for incredible artifacts. Create your avatar and decorate your town as you see fit. Try your hand at ruling an entire country in Hexus!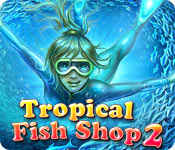 Tropical Fish Shop 2
Rating:

Help Annabel and Harold organize their pet shop by diving and collecting colorful sea creatures in Tropical Fish Shop 2! After finding an incredible treasure, Annabelle and Harold are able to move their pet store into a new spacious building. Help them get down to business and equip and arrange the new bigger store in this exciting Match 3 game!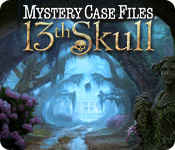 Mystery Case Files: 13th Skull
Rating:

Shortly after moving into a creepy mansion in Louisiana, Sara Lawson is struck with tragedy when her husband mysteriously disappears. Sara's daughter, Magnolia, believes her father was kidnapped by the ghost of a vengeful pirate seeking to protect his lost fortune. With the locals terrified of the pirate's curse, you are the family's last hope. Only a Master Detective with incred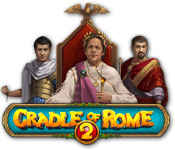 Cradle of Rome 2
Rating:

Welcome back to the city on the seven hills! Rome was one of the most powerful and beautiful capitals of all time. Write your own history of the Roman Empire in the engaging Match 3 game, Cradle of Rome 2. Journey through incredible matching fun and the exhilarating process of building the city. Experience the new world of Rome from the cradle to the glory! Solve challenging minigames and draw blu