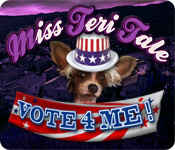 Miss Teri Tale: Vote 4 Me
Buys: 172
Peeking Town`s got Election Day fever! Join world-renowned mystery writer Miss Terri Tale as she"polls" her neighbors in true Peeking Town fashion. Snoop around town gathering information on everyone`s voting habits in this all-American Hidden Object Game. Who will be the town`s next mayor? Buy Miss Teri Tale: Vote 4 Me today and find out!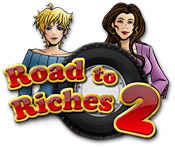 Road to Riches 2
Buys: 172
John is fresh out of the army and needs your help to succeed in the trucking business! Make deliveries and earn truckloads of money in Road to Riches 2! After his brother-in-law lends him a truck, it's up to John to make enough money to pay him back. Drive around the city earning cash and purchasing newer vehicles. Can you survive the fast-paced world of trucking in this Time Management game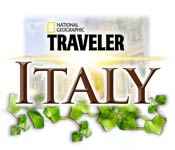 Nat Geo Traveler: Italy
Buys: 172
Pack your bags and experience Italy through the lens of a National Geographic photographer in National Geographic Traveler: Italy. Multi-level games such as"Jumble" and"Spot It!" help you to explore Italy in this visual journey across a country that boasts a rich history and breathtaking scenery. Test your knowledge with an interactive atlas that unlocks answers about each
Oriental Dreams
Buys: 172
A challenge as old as the Orient rises up before you! Will you accept this test of your mind and spirit or turn and run? On the surface, the task is simple: clear a board of colored runes by creating matches of three or more stones. As you progress, however, the puzzles will become harder and the obstacles more cunning in Oriental Dreams, a fun Puzzle game!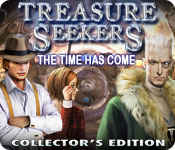 Treasure Seekers: The Time Has Come Collector's Edition
Buys: 172
The time has come for Nelly and Tom to stop a potential catastrophe and save the world in Treasure Seekers: The Time has Come! With new powerful devices, such as the Ring of Time and the X-Glass, Nelly and Tom must go on their most exciting adventure yet! Is Totenkraft really as evil as they previously thought? Find out in this incredible Hidden Object Puzzle Adventure game! This is a special C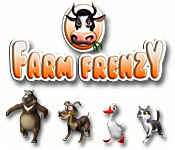 Farm Frenzy
Buys: 171
If you thought life in the big city was crazy, wait until you get a load of the country life in Farm Frenzy! Daily chores have never been more entertaining as you cultivate your fields, feed your animals and gather the items they produce. You can spend the money you earn on upgrading your farm! Offering plenty of finger-clicking action, just enough strategy to keep things interesting and an amusin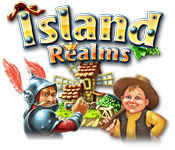 Island Realms
Buys: 171
When a band of merry sailors is cast up on the shores of a beautiful island, they find themselves in need of shelter and sustenance. Explore your new home, build mills and quarries, engage in trade and purchase upgrades to help these courageous settlers make ends meet in Island Realms, a fantastic Time Management game! Protect your people from bad guys and get creative as you help build a gorgeous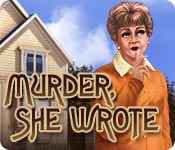 Murder, She Wrote
Buys: 171
Help the world-renowned mystery author, Jessica Fletcher, solve murders! Piece together the clues and crack different cases in this exciting Hidden Object game! Based on the hit TV show, Murder, She Wrote will take you on a fun journey, through multiple cases. Explore crime scenes and use Jessica's curiosity and wits to discover the true culprit. Solve perplexing puzzles and search for cleve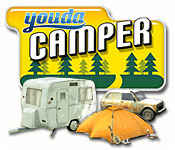 Youda Camper
Buys: 171
Tired of overcrowded campsites and impolite neighbors? Bulldoze your dream retreat with proper sanitation, supermarkets, and entertainment. As a campsite owner you set the tent fees and manage the overnight flow. Fulfill campers wants and needs by watching the complaint screen. You can make plans to open a supermarket, extra bungalows, and even a bingo hall in this rugged resource management game.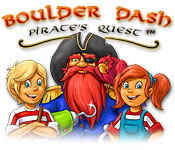 Boulder Dash: Pirate's Quest
Buys: 171
Help Crystal and Rockford recover their great, great, great grandfather's pirate treasure in this exciting Puzzle game! Lead a brave pirate crew in this fantastic and fun quest for gorgeous gems. Avoid falling objects, traps, and evil enemies as you pursue pirate booty in Boulder Dash– Pirate's Quest! Can you survive three different worlds and figure out how to use gravity to you