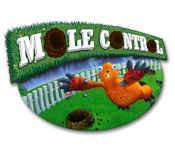 Mole Control
Buys: 166
The people of Molar Creek have lived alongside the region's infamous exploding moles for hundreds of years. The night before the village's annual Mole Control competition, a dastardly villain has set these explosive rodents loose in the city itself! It's now down to you and local inventor Dr Kraft to find the moles and reclaim Molar Creek in this fast-paced puzzle game. Collect Supermole powerups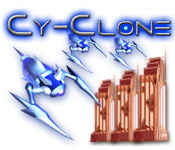 Cy-Clone
Buys: 165
In an intergalactic dimension, aliens are on the offense moving in to annihilate mankind. The human race faces a threat beyond any they`ve ever known. One hope remains. You alone must clone their superior technology and use it against them. Can you navigate new biospheres in a morphing 3D universe? Avoid the glowing-eyed skull, and prevail in Cy-Clone, a thrilling sci-fi Shooter game.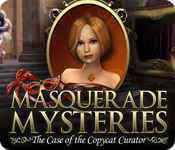 Masquerade Mysteries: The Case of the Copycat Curator
Buys: 165
Help P.I. Joy Black find items and turn them into disguises and gadgets to catch a corrupt curator that is stealing from her father Sneak into a natural history museum in Masquerade Mysteries: The Case of the Copycat Curator! Shady security guards, tricky thieves, and a corrupt curator all stand between P.I. Black and her goal: catch the criminals before they ruin her father's career in this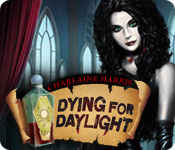 Charlaine Harris: Dying for Daylight
Buys: 165
Enter a vampire world as Dahlia, a vampire with a fantastic sense of fashion and a razor-sharp wit! Go on an epic hunt to find the legendary sun potion in Dying for Daylight. As vampires have been productive and ultimately accepted into society, their ancient vulnerability remains true– they can only emerge at night. When rumors circulate that a legendary potion exists allowing vampires to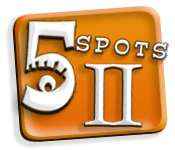 5 Spots II
Buys: 164
The sequel to the world's favorite spot-the-difference game, 5 Spots II is one of our most popular games; it simply must be played to be believed. The list of enhancements is incredible. Now there are four game modes, not simply variations, but original and very hilarious games in their own right. Whether or not you were acquainted with the original 5 Spots, there is something here for you. Downlo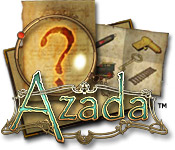 Azada
Buys: 164
WINNER! #1 Puzzle Game of 2007Trapped in a magical puzzle book, the adventurous Titus needs your help to release him from his spell. To do this, you must solve the tricky puzzles of Azada . Crack the series of puzzles and fill in the missing pages of the enchanted book to free Titus from his prison.
Between the Worlds
Buys: 164
A mysterious evildoer has surfaced and it is up to you to use your sleuthing skills, in this Hidden Object game, to halt his cryptic spree of violence! As a seasoned detective, you will have to gather clues and explore the untouched crime scenes. Decipher tricky puzzles and minigames. Go Between the Worlds and save the city from these inexplicable crimes, and banish the evil doer behind it all!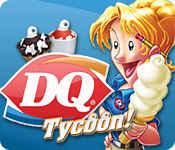 DQ Tycoon
Buys: 164
When a record-breaking heat wave hits the city, Emily becomes the new hire at the local Dairy Queen store. Now, armed with a vast selection of cool treats, sprinkled over with some quick business savvy, you can help Emily climb the ranks to become the most prominent business manager in town. Budget for staff, weigh daily goals against long-term benchmarks, expand the franchise to encompass four ex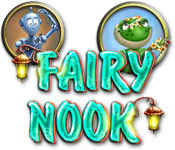 Fairy Nook
Buys: 164
Create matches as quickly as you can to help Mathin the Rabbit navigate a fairy tale world and find his way to his friend! Power up spells and then unleash them on the game board with a tap of your wand to help Mathin get passed tricky areas. Win minigames to boost your score into the stratosphere! With charming characters, colorful animation and relaxing Match 3 fun, Fairy Nook is at the top of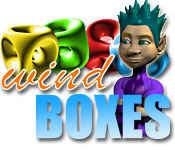 Wind Boxes
Buys: 164
Windboxes is an amazing and challenging arcade-puzzle-game for all ages. You'll be surprised by its unique gameplay and the new ideas and features it comes with. Play through 55 levels in story-mode and use items during gameplay. For quick play, simply try to beat the highscore in arcade-mode. The game features five themes with different graphics and music.