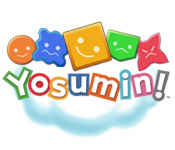 Yosumin
Rating:

Long ago, deep in the forest of the Yosumin, there was a beautiful stained glass shrine that lit up the land! One night, it was smashed to bits and scattered all across the globe. The wise and powerful Grand Goldmin has chosen you to go out and collect all the pieces. Use your Match 3 skills and special treats from Goldmin to progress from level to level and bring the light back to the forest of t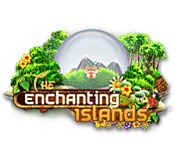 The Enchanting Islands
Rating:

The Enchanting Islands were filled with light and color until an evil sorceress spread darkness throughout the land. You can restore this fairy-tale realm by collecting the elements you need to cast your spells and watching as glistening pools and verdant meadows burst forth from the soil. Use tools to gather everything you need, in this Match 3 game, and defeat the ferocious guardians in your qu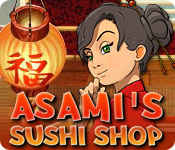 Asami's Sushi Shop
Rating:

It has fallen on Asami to carry on her family`s tradition and become a master at making sushi! Follow Asami`s grandfather`s recipes to keep your diverse clientele happy and full of delicious sushi. Use your Match 3 and Time Management skills to earn tips and enough money to improve Asami`s Sushi Shop. Buy powerful upgrades to keep your customers happy, and improve the atmosphere of the restaurant.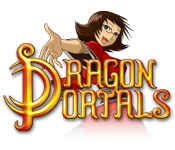 Dragon Portals
Rating:

The friendly dragons have been bound to earth with dark magic! You have the chance to save the mystical dragons with our radiant heroine Mila. As the descendent of the ancient dragon sentinels, it`s up to Mila to open up the Dragon Portals necessary to set the dragons free. Travel across an incredible world and use special power ups to complete each challenging level. Get hooked on exciting Match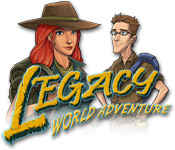 Legacy: World Adventure
Rating:

Travel across the world as Emily King, a 25 year old adventurer with a yearning for excitement and a craving for knowledge. Help her reclaim her family legacy in an electrifying race around the globe, to win the Grand Adventurers Expedition! Legacy: World Adventure challenges your Match 3 abilities and World Fact knowledge with exciting clues and stunning imagery! Can you make the King family prou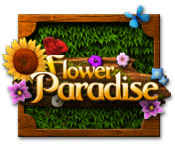 Flower Paradise
Rating:

Welcome to Flower Paradise! Solve your way through unique flower puzzles in order to turn a patch of dirt into your own beautiful garden! Customize your garden with flowers, plants, birds, butterflies, fish, hedges, statues and more as you unlock each feature using your Match 3 skills. Once you have your garden exactly the way you like it, you can turn it into wallpaper for your desktop, or even a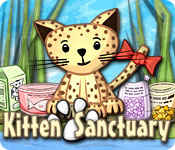 Kitten Sanctuary
Rating:

The peaceful paradise of Kitten Island has been invaded by evil alien abductors! These adorable cats need your help to create a Kitten Sanctuary. Use your Match 3 skills to destroy the diabolical aliens` evil traps and free the kitties! Once freed, the kittens will need your love and affection to keep them fed and totally entertained. Purchase toy mice and yarn so you can have some fantastic felin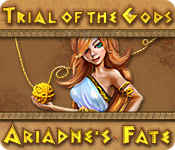 Trial of the Gods: Ariadne's Fate
Rating:

Prince Theseus needs your help to rescue the Princess Ariadne from the claws of the Minotaur. What's more, Ariadne was abducted before Theseus could confess his love! It will take more than brawn to save her, and more than bravery to tell her how he feels. In this classic Match 3, you'll advance Theseus down the Path of Pearls, slay mythical creatures, complete jigsaw puzzles, and beat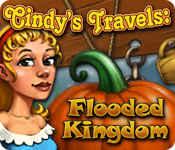 Cindy's Travels: Flooded Kingdom
Rating:

A massive flood of junk has inundated Cindy's magical world, and she needs your help to save the Flooded Kingdom! Cindy has found the Miracle Mirror in the castle, and will travel throughout the land using this mysterious item to clean up the mess. Help bring Cindy's world back to its former beauty! Addicting Match 3 gameplay, impressive power-ups, and clever minigames await in Cindy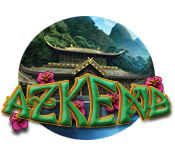 Azkend
Rating:

Discover the secrets of an ancient relic, and its deadly curse, using your Match 3 skills! Summon powerful lightning storms to help you clear the board, and uncover the truth behind this unknown artifact. Collect unique talismans with special powers as you progress. Travel all across Asia on your journey for a cure to your mysterious ailment, and figure out the dangerous Azkend!