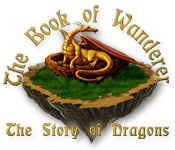 The Book of Wanderer: The Story of Dragons
Rating:

Match 3 or more similar dragon eggs to unlock powerful spells and other power-ups. Move the rows and columns to chain together matches, and fill up your magic meter to clear the level. Learn about an adventurers experience with dragons, and unlock gorgeous wallpapers for your desktop as you progress through The Book of Wanderer: The Story of Dragons.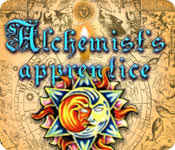 Alchemist's Apprentice
Rating:

Become The Alchemist`s Apprentice in this exciting Hidden Object and Match 3 game! During your tenure at the High School of Magical Arts, your uncle Milton Klarfell, the governor of a province, writes to let you know that he is hot on the trail of the legendary Philosopher's Stone. As he travels around the globe it is up to you to bring his land back to its former glory using his incredible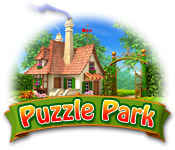 Puzzle Park
Rating:

Take a vacation through a beautiful and challenging amusement park in this tricky Puzzle game! Visit spooky castles, tropical islands, fortune tellers, and Wild West adventure spots! Make your way through the park, enjoying thrilling rides and delicious snacks. Master the secret tricks of the Power Pieces and bonuses to solve puzzles quickly and score huge combos! Buy the ticket and take the ride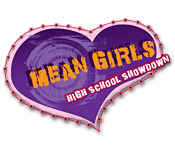 Mean Girls
Rating:

Battle your way through high school in this unique Match 3 game, based on the feature film, Mean Girls! Charm your enemies over to your side, or utterly humiliate them using your own popularity and skill. Mean Girls: High School Showdown even allows you to personalize your character`s traits and special skills, making each showdown unique. Bring peace to the hallways by creating a high school utop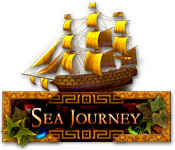 Sea Journey
Rating:

Become the captain of a ship and experience thrilling battles at sea, in Sea Journey, a unique Match 3 game. Each match you make has an outcome on the battle, so use your wits to create a strategy as you battle pirates across the ocean. Collect gold coins and jewels to purchase devastating new abilities, and upgrade your ship as you journey. Make the sea safe again for everyone by vanquishing your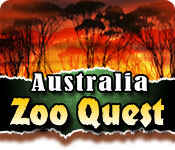 Australia Zoo Quest
Rating:

At what age will a tiger cub become independent? Learn this answer and more when you head down under in 20 outback levels of Puzzle fun. Race against the clock as you try and stop the Zoo's animals from becoming extinct. After each level, you'll be rewarded with incredible photos and info to help you learn about that particular animal. Venture into Australia Zoo Quest to challenge your wits and sk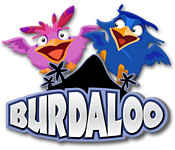 Burdaloo
Rating:

Drag and match the Burds in this colorful, island-hopping Match 3 game. Your goal is to travel across the islands taking pictures of the exotic, tropical paradise. But before you can take each picture, you must use your skills to clear the area of the native Burds!
Eco-Match
Rating:

The polar ice caps are receding, the rain forests are vanishing, and animals are losing their habitat. The World is changing… but we can change it back! The nations of the World have joined together to form WorldSAFE, an organization with the power and resources to put things right again. Take control as WorldSAFE's newly appointed leader and bring balance back to nature. Travel the g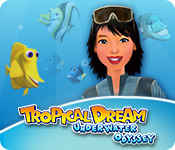 Tropical Dream: Underwater Odyssey
Rating:

Tropical Dream: Underwater Odyssey is an inspiring story about a girl named Megan who wants to change her life. She's had enough of living in a busy metropolis and decides to buy an old house on a Tropical Island. Well, nothing in life ever goes as planned; the house she just bought has seen better days. But just when Megan is about to give up, she gets an idea that will change her life: und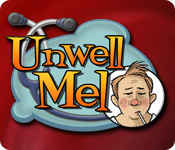 Unwell Mel
Rating:

The doctor is in, with this madcap Match 3 game! Poor Mel has every ailment in the book, and you`re the only one who can cure him. Use your scanner to figure out what's got him this time, whether it`s too much junk food, or some zany virus, and get to work. Make matching sets of medicines to dispel Mel`s blues and bring him back to good health. Buy special remedies, like Big Fish Oil to aid