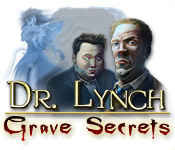 Dr. Lynch: Grave Secrets
Buys: 160
Join world-renowned skeptic Dr. Ignatius Lynch as he investigates strange happenings at an archeological dig site in the English countryside. Villagers fear a spectral horror has descended upon the sleepy town of Hereford, England; uncover hidden clues and discover the truth behind the ghostly apparition in this haunting Hidden Object game!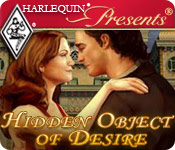 Harlequin Presents : Hidden Object of Desire
Buys: 160
Allie`s on a quest to find some breaking news in the Kingdom of Adamas, but must now choose between her friend`s well-being and true love! The bachelor Prince of Aristo is the most enchanting man she has ever met, but she must fend off his charming advances long enough to figure out what is going on. Help Allie find valuable clues in Harlequin Presents: Hidden Object of Desire, an exciting Hidden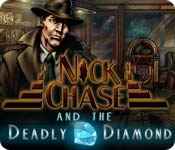 Nick Chase and the Deadly Diamond
Buys: 160
Nick Chase is back in an all-new adventure and is ready for action!! After a mysterious package arrives at his favorite bar, Nick has a new case! Discover who delivered the ancient artifact, and what exactly the curse of the Deadly Diamond is, as you explore gorgeous Hidden Object scenes and crack the case. Solve perplexing puzzles to track down valuable clues in Nick Chase and the Deadly Diamond!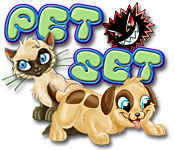 Pet Set
Buys: 160
Travel through different worlds and levels as you discover hidden items in this adorable pet-filled puzzler. Your goal is to trap the pets into bubbles and fly them away. You must also fight against evil viruses that will try to spread menace all over the board. Once you start, you won't want to stop playing Pet Set!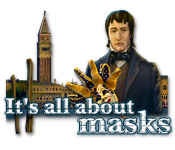 It's all about masks
Buys: 160
Travel to 19th century Europe in this unique and mysterious Hidden Object game! Important documents have been stolen from a ship, and it's up to the well-known Detective Cunning to find them. Track down a shadowy figure and discover who is behind the mask to unravel the case! Find valuable items in gorgeous Hidden Object scenes, as you travel across Europe in It's All About Masks! Wa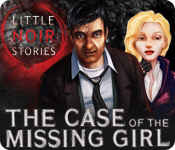 Little Noir Stories: The Case of the Missing Girl
Buys: 160
Lured to an old building by a puzzling picture, Private Investigators Anton Muller and Amelia Chandler step in to solve the mystery and find a missing girl! Track down clues as you follow Mulder and Chandler through a multi-layered investigation where nothing is quite black or white. Everything is connected, and everyone has a story in Little Noir Stories: The Case of the Missing Girl, a fun and e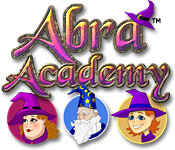 Abra Academy
Buys: 159
Wanda has always wanted to be a witch. She and her friends have made it all the way to Abra Academy, and they need your help to graduate! Guide Wanda through various rooms in Abra Academy and aid her in finding hidden objects. Each room will put her witching skills to the test. The more items she finds, the faster she can graduate. Start your studies at Abra Academy!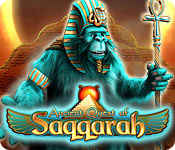 Ancient Quest of Saqqarah
Buys: 159
Travel to Saqqarah, an ancient Egyptian dwelling, where an eclipse transpires every thousand years. Below this eclipse, a magical underground oasis exists under a pyramid filled with puzzles, treasures, and legends. You must fulfill an Egyptian prophecy to stop an evil god from breaking out of his tomb in this Match 3 puzzler. In order to succeed, master seven distinct types of puzzles in Ancient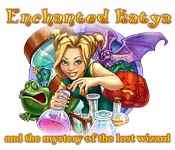 Enchanted Katya and the Mystery of the Lost Wizard
Buys: 159
Katya is a student of the Highest Magic Mystery School when the owner of a potion shop goes missing! Help Katya run the shop and become a complete master of potion preparation in this fun Time Management game. Choose the correct ingredients, cook powerful potions and find enigmatic artifacts. Enchanted Katya and the Mystery of the Lost Wizard will take you on an exciting quest to find the missing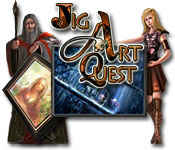 Jig Art Quest
Buys: 159
Create your own unique puzzles in this enticing jigsaw game. Discover the meditative quality of this enchanting game as you play through fantastic visual and audio themes. You can even play in custom mode, where you can use your own images and music.