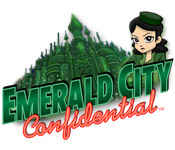 Emerald City Confidential
Buys: 158
The magical land of Oz has never seemed so gritty! Petra is the only private detective in this reimagining of the Emerald City, so it is up to her to find Dee Gale's missing fiancé. Dive deep into the seedy underbelly of the criminal underground, and track down the kidnappers, as well as learn a few secrets about Petra! This sprawling Adventure game pulls out all the stops!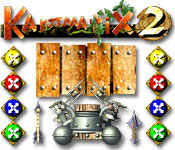 KaromatiX 2
Buys: 158
An explosion of colorful fun awaits you in this puzzle game. Clear each level by shooting colored stones against each other. If three or more stones of the same color line up, they will explode and disappear. Keep an eye out for power-ups, like bombs and arrows, to help you through.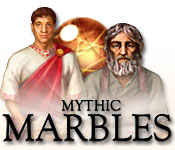 Mythic Marbles
Buys: 158
Embark on a great quest to build your skills and become a master of marbles. Gain recognition by seeking out competition with the greatest marble players throughout the empire. In marbles, a bright mind and cool temper aid masterful victory. Compete against the most revered men of the ancient era. Earn their advice, wisdom and marbles as tokens of success. Be sure to have Mount Olympus on your sid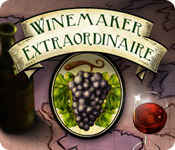 Winemaker Extraordinaire
Buys: 158
Maria Bellaventura has just inherited an Italian winery, and is leaving her stress-filled life as a corporate lawyer behind! Grow your own grapes, and travel the world in this Strategy Adventure game. Help Maria transform her small rural winery into an international winemaking empire, and become the Winemaker Extraordinaire she is destined to be.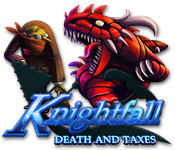 Knightfall: Death and Taxes
Buys: 158
Since banishing the terrible Simurgh back to the howling emptiness of the Vortex, life has been quiet and peaceful for Knight and Princess. That is, until now! A group of thieves has stolen all their plunder, leaving them with monstrous debts, and in thrall to the kingdom's mysterious taxman. Now it's time for them to settle their money woes once and for all in Knightfall: Death and Taxes, a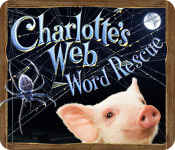 Charlotte's Web - Word Rescue
Buys: 157
Enjoy the timeless tale of friendship and love in Charlotte's Web Word Rescue. Help Wilbur, the joyful pig, on his adventure from the Zuckerman Farm to the County Fair. Along the way, you'll solve a series of word puzzles as you try to save your favorite pig from ending up in the frying pan. Keep an eye out for the helpful butterfly, too!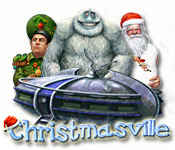 Christmasville
Buys: 157
Santa Claus is missing and Christmas is doomed! You`re Private Detective Arthur Knight, and you are the only one who can solve this mystery. Travel to Christmasville, where you`ll find help in the form of the Abominable Snowman, Reindeer, and Elf! Help these amazing creatures discover the truth about Santa Claus in this eye-popping Hidden Object Christmas adventure for the entire family!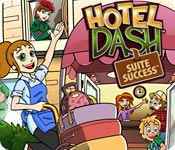 Hotel Dash: Suite Success
Buys: 157
When Quinn's new travel business hits a snag, she needs Flo's patented elbow grease to help renovate and run hotels all over DinerTown! Experience a Hotel Dash as you deliver guest's luggage, drop off room service and provide extra towels and blankets! Along the way you will use your tips to decorate and restore each hotel back to its original charm. Watch out for the mysterious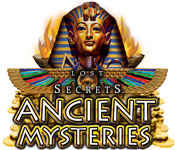 Lost Secrets: Ancient Mysteries
Buys: 157
Play the role of a famed archeologist, named John Carter, who discovers a solution to the mystery of King Tut's short reign! Working against you will be an ancient brotherhood who is dedicated to preserving and protecting the memory of the Pharaoh in this Hidden Object game. On multiple occasions you will be confronted with problems and puzzles that the brotherhood has in place to stop you f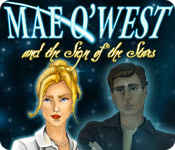 Mae Q'West and the Sign of the Stars
Buys: 157
In Mae Q`West and the Sign of the Stars only you can help Mae read the stars and help her solve the mystery of her missing husband. Mae`s horoscope guides her through an epic journey after her husband is lost at sea. Do you have the sleuthing skills to uncover the truth and help her keep her family together?