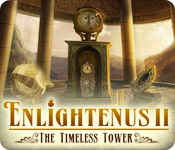 Enlightenus II: The Timeless Tower
Buys: 156
Clarence Flatt, an expert clockmaker, has asked for your help and has offered you the chance to explore the legendary Timeless Tower! While working on the incredible Ageless Clock, something goes wrong and pieces of the device end up all over the Timeless Tower. These pieces begin to unravel the very fabric of time, and only you can set things right in Enlightenus II: The Timeless Tower, a fun Hid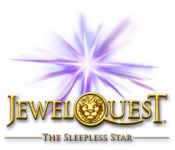 Jewel Quest: The Sleepless Star
Buys: 156
Track down an incredible jewel in Jewel Quest– The Sleepless Star! Help Percy Park on an epic quest through two continents! Percy discovers that the jewel has been stolen from a Native American village by an unscrupulous jewel collector! Progress through a beautifully illustrated and fully voice-acted story that includes collectible power-ups and quest options filled with your favorite Match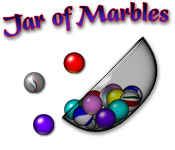 Jar of Marbles
Buys: 156
Empty out the Jar of Marbles as quickly as you can in this fun and exciting Match 3 game! Take on different game modes and learn to control exactly where your marble will end up in this perplexing game. Aim carefully and plan two steps ahead as you advance to more difficult levels and unlock awesome achievements in Jar of Marbles!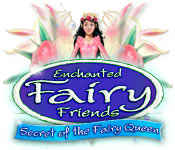 Enchanted Fairy Friends: Secret of the Fairy Queen
Buys: 155
Wave your magic wand and enter Woodland. The mysterious Fairy Queen has made an appearance promising to reveal a secret, but first you must guess her name. Search for eight beautiful fairies from the Rose Queen`s court, each fairy holds a piece of the puzzle. Get hints by way of fairy dust in Enchanted Fairy Friends: Secret of the Fairy Queen, a mesmerizing Hidden Object game.
Finding Doggy
Buys: 155
It was another beautiful day at the farm and Doggy was out to play. But he was having too much fun and fell into Old Man Johnson`s truck, headed to the market. By the time Doggy jumped out it was too late. He was lost, a long way from home. Now you have to guide him back. Trace a matching path to clear the way. If you trace an extra long path, you get an extra bonus! Help Doggy meet new frien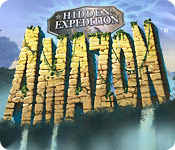 Hidden Expedition: Amazon
Buys: 155
WINNER! Best Adventure Game of 2008! Big Fish Games Studios takes you on an Adventure into the stunning world of the Amazon with the Hidden Expedition team in search of a missing professor. A tattered map referencing the legendary Beetle Temple is your only clue as you begin your adventure deep into the Amazon Rainforest. Explore cities, temples, and ruins while unlocking the secrets of an ancie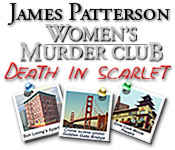 James Patterson Women's Murder Club: Death in Scarlet
Buys: 155
A morning jog presents a chilling find, and a new wave of fear descends upon San Francisco. Enter the world of James Patterson, America`s #1 storyteller, and study murder scenes as Lindsay Boxer, Claire Washburn, and hotshot crime reporter Cindy Thomas. Find hidden objects inside nine investigations, brain-bending puzzles, strikingly-beautiful artwork, and an all-new spine tingling storyline. Disc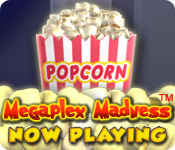 Megaplex Madness: Now Playing
Buys: 155
Restore the historic Bowmont Theater as the first act of your mad dash to bring cinematic excitement back to Movieville! Purchase ailing theaters all over town and return them to their former glory. Keep customers happy with quick service and delcious concessions! Become a Megaplex Expert to gain access to fun arcade mini-games, and master levels to unlock theater repairs and upgrades. Get caught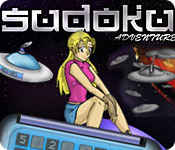 Sudoku Adventure
Buys: 155
a mind-bending game of numerical logic, Sudoku is testing the skills of puzzle game fans worldwide. If you're new to this fun and addictive pastime, Sudoku Adventure can teach you everything you need to get started. If you're one of the millions of players who are already hooked, Sudoku Adventure will challenge you in new ways as you solve puzzles in order to rescue a beautiful teenage girl named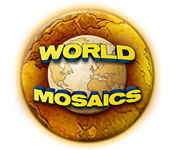 World Mosaics
Buys: 155
Dr. Remington has unearthed a relic of the mysterious Pelasgians. To truly discover and unravel the mystery of an ancient civilization, you must travel to the city of the majestic Parthenon, Greece! Work your way through seven exotic locations in Story mode or tackle over 100 puzzles in an extra puzzle mode. Safeguard the history of World Mosaics in this globe-trotting Adventure.