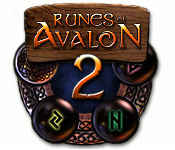 Runes of Avalon 2
Rating:

Enter the once magical, mystic empire of Avalon, now clouded by the evil Morganna`s dark spells. After defeating Morganna in an intense magical battle, Evelyne, Avalon`s protector, must use her Rune Magic to cleanse the land. Help her complete the mission by matching the runes, finding new locations, spells and challenges. Runes of Avalon 2 will take you to an enchanting world you won`t soon want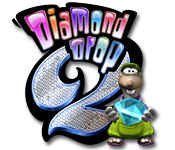 Diamond Drop 2
Rating:

Gary, the mole, is facing the gruff challenges of being a diamond miner. Luckily, hes the cog in a successful field growing economy. Overhead the cave ceiling is strewn with glittery diamonds. Help Gary collect these falling gems and toss them back up to create chains of three or more. Lend a hand and guide Gary down the road to success, and also into the heart of his sweet love Angelina. Dia
Hoyle Enchanted Puzzles
Rating:

Help a young impressionable apprentice become a great wizard in Hoyle Enchanted Puzzles. Seek out the Mistress of Skye and other mentors in an array of mini-games including match-3, solitaire, mahjong, and more. Increase your sorcery skills and attain points while encountering the Gnome King, the RuneMaster, and others. Your destiny as a powerful wizard is tied to the decisions you make in the gam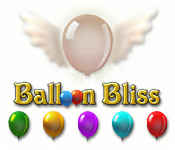 Balloon Bliss
Rating:

Imagine that you are looking at a balloon rising slowly into the bright blue sky. As you focus your eyes on it, it pops, and slowly you start to feel your feet rising off the ground. Your toes tip up, if only by an inch. Amazed by this recent discovery, your gaze rests on another balloon, and again you start to lift towards the clouds. Suddenly you are flying and discovering the scintillating j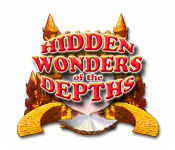 Hidden Wonders of the Depths
Rating:

Scurry through the underwater squares with `Crab` to help the mermaid build her fantastic home. Hidden Wonders of the Depths is a liquid mix of Match 3, Mahjong, and Hidden Object gameplay. No oxygen tank required as you move around collecting ancient artifacts. Discover hidden wonders in the depths of this vast, lively sea.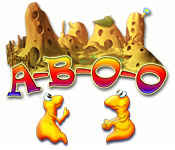 A-B-O-O
Rating:

Visit fabulous worlds with Plumeboom, the magnificent traveler. Touch down in the country of Aboo, settled by hard-working wormlings. Day after day they quarry Magic Crystals that can be converted into many possible items. Recently, the wormlings have faced a real disaster. Help them battle Crowbreak the wizard, and Cornix, the mad scientist who have invented the Weapon of Darkness. Don`t let the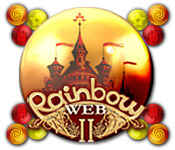 Rainbow Web 2
Rating:

Rainbow Web 2 welcomes you again to the wonderful world of the Rainbow Kingdom! The Royal Palace is still in the grip of the Sorcerer Spider, who has weaved a web of spells, making the palace into the last citadel of evil in the magic kingdom. Match gems on webs, play a Hidden Object mini-game, and put together jigsaw puzzles to rid the land of evil.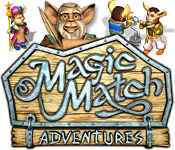 Magic Match Adventures
Rating:

Magic Match Adventures takes the incredibly addictive Magic Match gameplay and pairs it with a unique simulation where matches help repair the imp villages right before your eyes. Defeat the Dark Wizard and thwart off evil curses to return peace to the imp realm.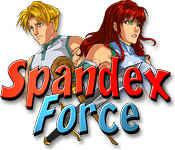 Spandex Force
Rating:

In Spandex Force you can create your own hero and clean up the crime-infested town of Vigilance Valley by matching tiles. Spandex Force is an exciting Match 3 puzzle RPG with a heroic tongue-in-cheek twist! Save citizens in distress and battle wacky supervillains -- it`s all in a days work for a new superhero!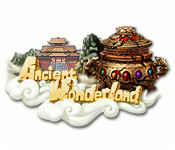 Ancient Wonderland
Rating:

In the Ancient time of China, there are many ways for humans to become gods and in Ancient Wonderland you`ll use alchemy to discover the Elixir of Life. Go on a journey through Chinese mythology and match tiles to collect gems and make your way up the legendary Taishan Mountain. Conquer over one hundred Match 3 levels and play great mini-game puzzles!