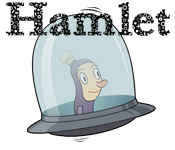 Hamlet
Buys: 155
Mayhem and hilarity ensue when a scientist travels back in time and gets mixed up with characters from William Shakespeare's play, Hamlet! Guide the man from the future as he embarks on a mind-bending mission to save Hamlet's girlfriend, Ophelia, from the clutches of the evil Claudius. Solve a variety of cunning puzzles and advance from one sidesplitting scene to the next as you defeat bosses an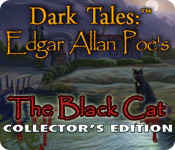 Dark Tales: Edgar Allan Poe's The Black Cat Collector's Edition
Buys: 155
Go on an adventure with Inspector Dupin! Monsieur Mark Davies has reported his wife, Sara, missing and now it's up to you to track her down and solve the mystery! Follow a mysterious black cat, who seems to be purposely helping you, and discover helpful clues in Dark Tales: Edgar Allen Poe's The Black Cat. Use your Hidden Object talents to tackle the case, and discover the evil culprit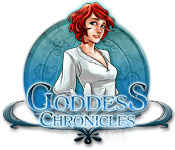 Goddess Chronicles
Buys: 155
Take on the role of Adonia, an up and coming goddess, and overcome numerous challenges in your quest for immortality. The journey begins on Mount Olympus where on accepting to undergo the trials of the Guardian you are swept away to your first challenge. Use your keen power of observation to find and assemble artifacts that lay hidden among ancient and exotic scenes in Goddess Chronicles, a fun Hi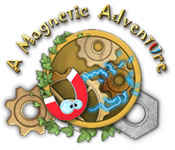 A Magnetic Adventure
Buys: 155
Welcome to an adventure of magnetic proportions! Using a small magnet, solve physics-based puzzles that will stretch your gray matter in ways you never imagined. Once you learn to utilize the magnetic force of your little hero, you'll be able to manipulate a variety of mechanisms, all of which are holding a totem you need in order to protect your world. Open safes, repair clocks and activate te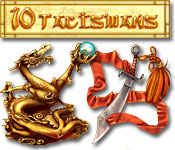 10 Talismans
Buys: 154
Match three magic objects and clear the play field from the enchanted tiles. At your disposal there will be swords, Tibetan coins, lanterns, scrolls, and other sacred relics. But be quick as the wick is burning and if it reaches the powder keg, your time is up.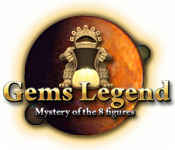 Gems Legend
Buys: 154
The story of Gems Legend begins in the year 1923. A girl by the name of Sasha is deep in the jungle, in search of a rare flower that can cure the incurable. She notices a mysterious hieroglyph that leads her to an ancient temple where she might find the answers she's been looking for. Challenge yourself with the unique Match 3 game mechanics of Gems Legend. Easily fall into the gameplay while tack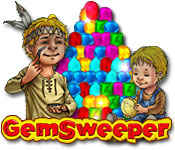 Gemsweeper
Buys: 154
Embark on a thrilling puzzle expedition to restore an ancient Mayan temple city. Learn how to play with the convenient tutorial then choose between the relaxing Quest Mode and the exciting Arcade Mode. Starting as an inexperienced expedition rookie, you set out to become a world-known treasure hunter. Gemsweeper offers never-ending fun for players of all ages. Solve over 200 unique puzzles on your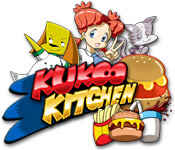 Kukoo Kitchen
Buys: 154
Cook with an intergalactic canine confectioner and serve up tasty treats to extra-terrestrials in this Time Management game! The rent is due on Jessica`s spaceship and it`s up to you as Chill-Li, the epicurean space dog, to bring home the bacon feeding delicious meals to a comical crew of hungry diners from beyond Pluto! Warm up the grill and prepare for a galaxy-spanning journey of fun and advent
Mystery Legends: Sleepy Hollow
Buys: 154
WINNER! Best Hidden Object Game of 2008! All small towns have their secrets and stories, but none such as Sleepy Hollow, whose legends are most grim and gory. By day a quaint village full of sunshine and banter, by night a place haunted by hoof beats and spectral laughter. Explore Sleepy Hollow as never before, searching for clues into the ancient legend. But beware; each night the Horseman rides,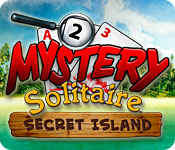 Mystery Solitaire: Secret Island
Buys: 154
You're cast away on Secret Island with no way off. Match cards in more than 60 unique levels, explore 12 intriguing island locations, and go off in search of clues to find the way off the island. To unlock the clues and continue to the next location you must first find the hidden objects that have been lost underwater and on land. Find your way home today!