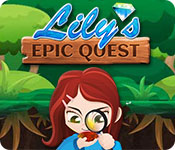 Lily's Epic Quest
Rating:

Following in her grandfather's footsteps, Lily has ambitions to be a great archeologist on the hunt for hidden gems. Her quest for the ultimate treasure, fame and glory begins below the garden of their own house. "Lily?s Epic Quest" is an innovative enhancement to the match-3 genre. Use your knowledge of match-3 mechanics as you clear a path for Lily through different ground layers. Removing block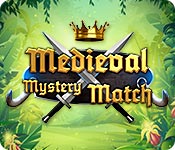 Medieval Mystery Match
Rating:

Enjoy this medieval themed fantasy match 3 game. Play in a variety of environments and travel this fantasy world as you match your way through 100 levels. Earn gold along the way that can earn you bonuses and special powers to help you progress through the harder levels. Watch for hints and learn tricks to master each level with the highest score possible. Replay levels to earn new high scores. En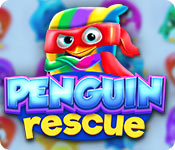 Penguin Rescue
Rating:

Yeti Teddy lives peacefully within the deep ice of the South Pole. He lives modestly in his cave and enjoys the tranquility, far away from civilization. Teddy is very happy because he and his girlfriend Teyla have been invited to the summer holiday of the penguins, Aurora. Sadly the pleasant party is disturbed by the sudden melting of the ice. Is it possible that global warming has reached the onc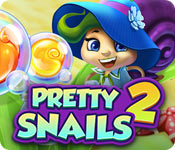 Pretty Snails 2
Rating:

Clark, an aging detective and close friend of Bridget and Matthew of the snail family has unexpectedly disappeared. The snails are fraught with worry that Clark has been abducted by the gardener and there's only one way to find out. Join Bridget and Matthew on an around the world trip to find their missing friend and get him home safely.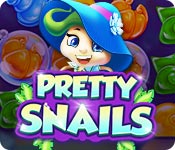 PrettySnails
Rating:

Combining your favorite genres, Match 3 and Hidden Object, PrettySnails takes you on an adventure through the garden. Finally, its vacation time for a family of snails living in the garden. They're going to their favorite spot in the southern part of the garden, but before they can leave, Brian finds that his luggage has been stolen! Snail families stick together, so they set out to help him find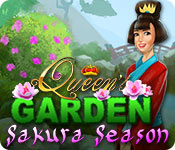 Queen's Garden Sakura Season
Rating:

It's Sakura Season in Japan and the Queen decided to celebrate! Help Queen Ayame and the loyal minister Haruo decorate this exotic Japanese garden in this unique match-3 game! Play over 119 levels, collect coins and special jewels, purchase plants and decorations to design the most beautiful garden in Japan!
Rat and Louie: Cook from the Heart
Rating:

For generations, Louie's family has managed a restaurant in Paris called Le Classique, one of the finest restaurants in all of France. Then, tragedy strikes, and Louie inherits the restaurant. Despite his efforts, he fails to maintain its standards and satisfy his customers. When an unusual rat helps Louie discover his family's secret recipe book, Louie realizes it is the miracle he needs. Can Lou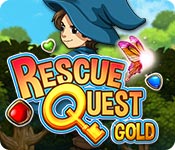 Rescue Quest Gold
Rating:

The hit match-3 game from Boomzap is back! Join Boom and Zap on their fantasy adventure in Rescue Quest Gold, lovingly remastered as a premium game with more levels, enhanced effects, and improved gameplay. Play through 260+ levels of uninterrupted fun as you follow the road to Turnspell Academy and study to become a full-fledged wizard! However, magic is slowly fading as the Spritelings steadily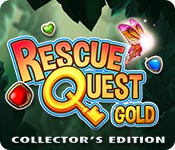 Rescue Quest Gold Collector's Edition
Rating:

The hit match-3 game from Boomzap is back! Join Boom and Zap on their fantasy adventure in Rescue Quest Gold, lovingly remastered as a premium game with more levels, enhanced effects, and improved gameplay. Play through 260+ levels of uninterrupted fun as you follow the road to Turnspell Academy and study to become a full-fledged wizard! However, magic is slowly fading as the Spritelings steadily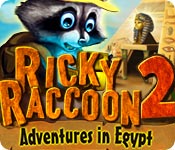 Ricky Raccoon 2: Adventures in Egypt
Rating:

Ricky Raccoon 2: Adventures in Egypt features everybody's favorite raccoon at the Nile. After his successful treasure hunt at the Amazon River, his next big expedition into the unknown takes him into the heart of Egypt. Join Ricky, his grandpa and their parrot on a quest for 5 mysterious artifacts hidden in ancient Egypt. Master challenging Match 3 missions to make it all the way to the hidden tre