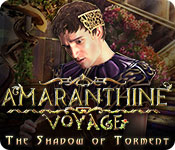 Amaranthine Voyage: The Shadow of Torment
Rating:

From Eipix, the studio who brought you Hidden Expedition: Smithsonian Hope Diamond, presents another Amaranthine Voyage! Long ago, Anther was a realm of beauty and magic, but the appearance of a being named Torment drained their magic and forced the survivors to flee to a world called Earth. Years later, one of their artifacts has been uncovered, reopening the way between both worlds. You must en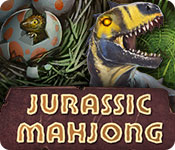 Jurassic Mahjong
Rating:

Travel to the prehistoric past of Mahjong with a scientist and his iron assistant! Something went wrong and the scientist found himself right in the middle of the Jurassic era, surrounded by hungry predators. Help the scientist make his way home, collect all the pieces of the time machine in the Wild Wastes and the Ancient Swamps.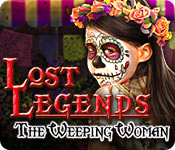 Lost Legends: The Weeping Woman
Rating:

From Gunnar Games, creators of the Small Town Terrors series, comes a new mystery from south of the border! As an investigative reporter, you travel around the globe to uncover the truth behind local legends. Next stop: Mexico! Every year, the town of San Cristobal holds a huge festival to soften the heart of the Weeping Woman– a bitter spirit who kidnapped children long ago. For many year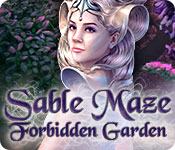 Sable Maze: Forbidden Garden
Rating:

From Daily Magic, creators of the acclaimed Dark Dimensions and Sable Maze series! Your parents always told you to stay away from the mysterious hedge maze behind their house… and you're about to find out why. On the eve of your wedding, your fiancé, Ryan, is kidnapped by a mysterious force and dragged straight to the heart of the maze - or so it seems. As you follow his trail, yo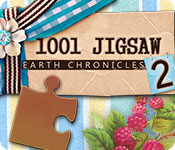 1001 Jigsaw Earth Chronicles 2
Rating:

What do you need to study our Earth? Textbooks? Scientific journals? Long journeys around the entire world? Study our incredible planet in the comfort of your own home! 1001 unique photos and a new jigsaw game to help you on your way! Animals from all corners of the Earth, the exotic botanical world, and the unseen depths of the ocean... What could be more exciting than seeing life on the planet E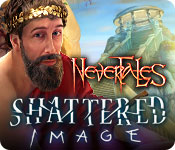 Nevertales: Shattered Image
Rating:

From the innovative minds at Mad Head Games, creators of Nevertales: The Beauty Within and the Rite of Passage series. Your daughter, Alice, has grown up to be a talented young girl– unlike other Travelers, she has a rare gift that allows her to open portals using reflective surfaces, not just books. But when a mysterious mirror-hopping monster suddenly appears through one of the portals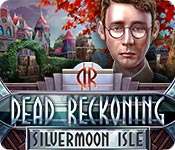 Dead Reckoning: Silvermoon Isle
Rating:

From Eipix, the makers of the Final Cut, Off the Record, and Myths of the World series, comes a classic whodunit with a unique interactive feature! Silver-screen star Veronica West plummeted to her death from the top of a lighthouse on Silvermoon Isle. Was it an accident? A suicide? Or did someone at the party that night kill Veronica? Solve the case using an innovative"deduction" feat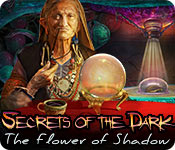 Secrets of the Dark: The Flower of Shadow
Rating:

From Orneon Limited, creators of the Secrets of the Dark and Echoes of the Past series, comes a thrilling new secret to uncover! A father's frantic plea sends you in search of his daughter, Maria, who seems to have vanished into thin air. A mysterious and supernatural force has kidnapped her on her 16th birthday, sealing her room with a magical glow. Your investigation leads you from an o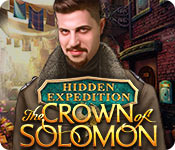 Hidden Expedition: The Crown of Solomon
Rating:

The expedition continues... Track down the fragments of King Solomon's crown and foil a madman's plot in this exciting follow-up to the bestselling series! You've stopped the Robideaux family from stealing the Hope Diamond and using its shards for their own twisted ends. But before Robideaux's cargo can make it safely back to the museum where it belongs, a criminal has stolen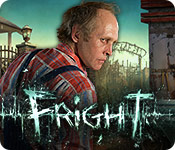 Fright
Rating:

From Lesta, creators of the Nightmare Realm series, comes a terrifying new thriller! After a suspicious accident, you find yourself stranded at a run-down motel with a group of strangers. You quickly realize that your group is not the first - people have been disappearing in this same area for the past 10 years! The first was a little girl… the very same girl you saw in a dream just before