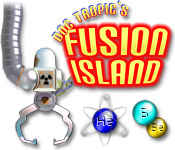 Doc Tropic's Fusion Island
Buys: 142
From a tiny island in the South Pacific, nuclear fusion reactions create power for the entire globe. It's all thanks to the genius of Doc Tropic, the world's greatest and hardest working nuclear physicist. But when something goes wrong, the reactions that fuel the world now threaten to destroy it! Make your way across Fusion Island, defusing deadly atomic chains before they reach the reactor!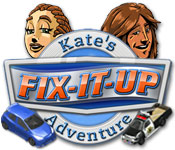 Fix-it-up: Kates Adventure
Buys: 142
2nd Runner-Up Best Time Management Game of 2008 Kate comes home from college to find her dad's auto repair shop in financial trouble. But she`s not going to let the family business go down without a fight! Prepare for a variety of challenges in six exciting locations; over 10 kinds of cars, several different workshops, and many hidden surprises! Can you rebuild the family`s auto repair business?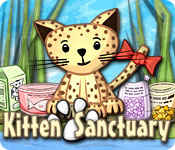 Kitten Sanctuary
Buys: 142
The peaceful paradise of Kitten Island has been invaded by evil alien abductors! These adorable cats need your help to create a Kitten Sanctuary. Use your Match 3 skills to destroy the diabolical aliens` evil traps and free the kitties! Once freed, the kittens will need your love and affection to keep them fed and totally entertained. Purchase toy mice and yarn so you can have some fantastic felin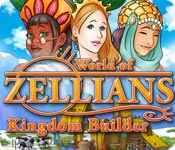 World of Zellians
Buys: 142
The World of Zellians has been slowly deteriorating as royal feuds divide the kingdom and bring production and building to a standstill. It's up to you to unite the kingdom and rebuild the troubled World of Zellians from the ground up! Relax and have fun while you organize your city and bring the kingdom to a new era of happiness in this detailed and delightful Strategy game.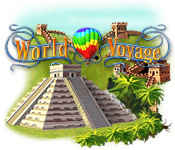 World Voyage
Buys: 142
Whether you travel a lot or just dream of traveling, World Voyage is a perfect game for you! This game will become your traveling encyclopedia, guiding you in a fascinating virtual tour around the world. Enjoy the challenging levels with special features and bonuses, wonderful pictures of famous places, buildings and monuments. Fill your landscape with famous sights and discover the unique bonus a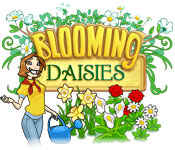 Blooming Daisies
Buys: 142
It's up to you to bring beauty to your inherited empty park. Dig, Plant and Water your flowers before they wilt in Blooming Daisies! Discover new flowers, park amenities and other great items from the store as you make your grandpa proud. Help Daisy make her park as gorgeous as she knows it can be in this fun Time Management game! Use your green thumb to progress through different levels and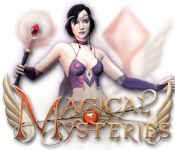 Magical Mysteries: Path of the Sorceress
Buys: 142
Enter a magical fantasy world of beautiful places and thrilling creatures! Use your Match 3 skills in a new way to search for enchanted scrolls, make useful potions, and defeat your mysterious enemies! Improve your spells and unravel the story of the Sorceress in Magical Mysteries: Path of the Sorceress, an innovative and fast-paced game!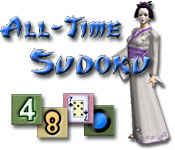 All-Time Sudoku
Buys: 141
Logic skills are the name of the game here. Arrange the numbers 1 through 9 in each row, column, and 3x3 block. It starts out easy, but you will find the challenges grow as the game progresses. It's the most popular puzzle for a reason! Not a numbers person? Try the puzzle using card or color symbols instead.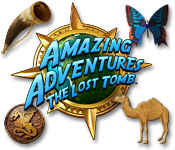 Amazing Adventures: The Lost Tomb
Buys: 141
Welcome to Egypt! A piece of an ancient map was discovered and is believed to reveal the location of the Lost Tomb of Egypt. Under the direction of the Museum, you must immediately begin your adventure to locate the Lost Tomb and the treasures locked within! Complete over 100 levels by finding hidden objects and circumventing unique puzzle traps. Good luck on your adventure!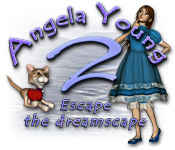 Angela Young 2: Escape the Dreamscape
Buys: 141
Angela Young is stranded in the treacherous and mysterious Dreamscape! With help from wizard calling himself the Keeper of Dreams, she was able to progress through the dangerous maze, but still has not found her missing cat, Felix. Explore gorgeous Hidden Object scenes and solve fun puzzles as you track down your lost friend and make it back to your home in Angela Young 2: Escape the Dreamscape.