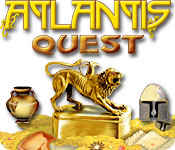 Atlantis Quest
Buys: 133
This updated version of the classic matching game lures you on a journey to search for the legendary lost city of Atlantis! Travel the ancient lands of Greece, Babylon, Carthage, Egypt, and Rome to find artifacts that will help you locate the mysterious sunken kingdom. Addictive gameplay, extra features, and riveting storyline all blend together to keep you entranced through all 76 levels of this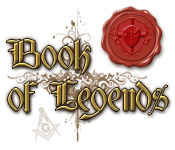 Book of Legends
Buys: 133
Join Zoe and Charleston Black as they unravel a powerful and ancient Arthurian legend in this gripping Hidden Object game! What began as a casual interest quickly spirals into a dangerous obsession when a young researcher is consumed by the search for a mythic book of limitless power. Travel the world uncovering clues to one of the most powerful and sought-after tomes in human history. Delve into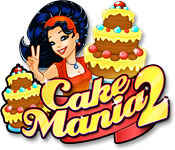 Cake Mania 2
Buys: 133
After re-opening the Evans Bakery, and sending her grandparents on an exotic Hawaiian cruise, Jill is back in an all-new, out-of-this-world adventure! Explore far-flung bakery locations; serve up deliciously original creations to quirky customers, ranging from Federal Agents to mysterious Aliens, and choose the path Jill will take in Cake Mania 2!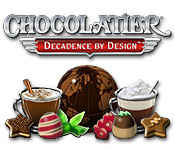 Chocolatier: Decadence by Design
Buys: 133
In Chocolatier 3: Decadence by Design you travel the globe in search of flavorful and exotic ingredients to customize your own chocolate creations. You`ll use post-World War II economic and technological advances to customize your very own chocolate creations, assist the Baumiesters, and strive to become CEO of your very own chocolate empire!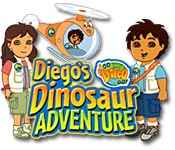 Diego's Dinosaur Adventure
Buys: 133
Go on a dino-adventure with Diego! As they complete all five dinosaur-themed games, kids collect dinosaur bones in their personalized Field Journal. Collect them all to unlock six interactive printable coloring activities!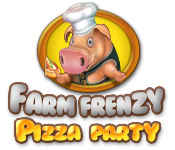 Farm Frenzy Pizza Party
Buys: 133
In Farm Frenzy Pizza Party you must return to the farm to create pizza ingredients for the town. You`ll start out by growing grass, feeding animals and collecting produce. Have fun working hard and you`ll be mixing up your goods to turn them into ingredients in no time. As you strive to master the game, you`ll fend off bears, purchase buildings that produce different ingredients and upgrade your v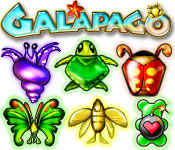 Galapago
Buys: 133
Match and collect beautiful island creatures, then watch as they turn to gold! This unforgettable journey will take you from beach to jungle to volcano. But you have to reach the top before the volcano erupts to win the ultimate treasure. Choose your difficulty level and your destiny by following your own path around the island. Lose yourself in this exotic setting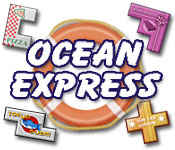 Ocean Express
Buys: 133
Can you pack puzzle pieces perfectly onboard the Ocean Express? Find out as you travel coastal waters while shipping colorful cargo. Strategically upgrade your fleet and unlock new coastal cities as you earn more cash.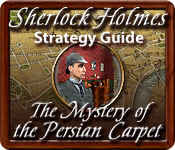 Sherlock Holmes: The Mystery of the Persian Carpet Strategy Guide
Buys: 133
Access the official tips sheet in this detailed Strategy Guide. The Guide is divided into seven levels to help you complete the Sherlock Holmes: Mystery of the Persian Carpet game. As you collect evidence, you`ll find hints for locations within the scenes. The Guide is designed to help you improve your puzzle-solving skills without spoiling the fun. Inspect letters and interrogation reports, then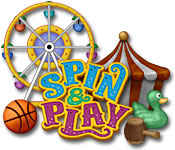 Spin and Play
Buys: 133
Spin the wheel to find out what's waiting for youyou in this magic theme park packed with crazy attractions! This thrilling sequel brings you captivating games such as Hook the Fish, The Duck Race, Paris Spin, Amor's Arrows, Smack the Rodent, and Seesaw Frog. A unique "skill-ramping" system challenges both beginners and experts. Collect balloons and flags to decorate and personalize your Carnival